The Atlanta Hawks shocked the basketball world this year. Period.
After the Bruce Levenson fiasco, the Hawks were finally discussed in the national media (albeit for an unwanted reason). Once that situation resolved, Head Coach Mike Budenholzer evolved into a phenomenal leader and finally brought in Greg Popovich's "team" mentality. His players no longer cared for personal success, as shown by their entire starting five winning Eastern Conference Player(s) of the Month. This selfless transition proved crucial to their season. Demarre Carroll himself proved a key cog in defending the elite Small Forwards in the NBA, as shown in the playoffs, especially against Lebron James. Mike Scott became the ultimate bench player. Seemingly everyone on the team could hit threes.
So, what do you do when the best team in franchise history needs to get better?
Learn, adjust, and make the appropriate signings.
Learn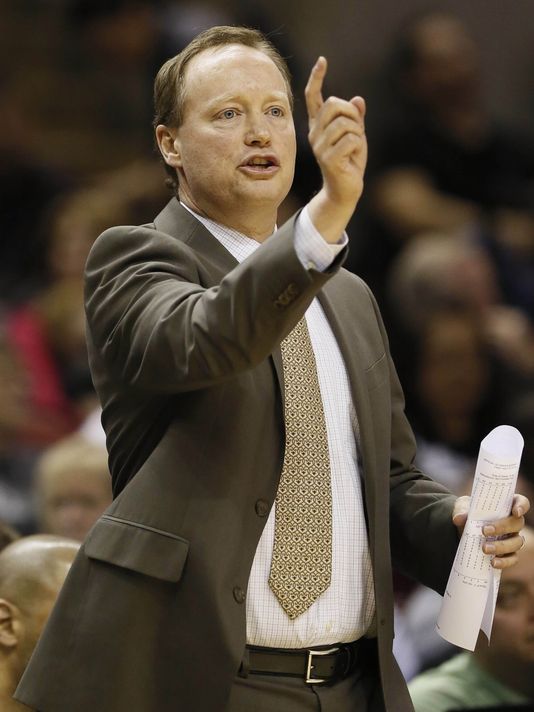 This team was built with inexperience, something that can haunt a team come playoff time. Despite this, they still managed to win two hard-fought series. Unfortunately, playing against Lebron James and his band of brothers whom have an abundance of playoff experience proved too much for the Hawks. Let it be known: the Cavaliers are not miles ahead of the Hawks. The series was closer than the sweep indicated. In the end, Lebron's leadership and experience (along with his obvious superhuman skills) allowed them to advance to the NBA Championship.  However, with this year's playoff exposure, this problem should work itself out. Dennis Schroder should continue to evolve into a good NBA player with huge potential, and it remains imperative that he improves and matures. Mike Muscala proved that he deserves more minutes and should see an improved role next season.
Adjust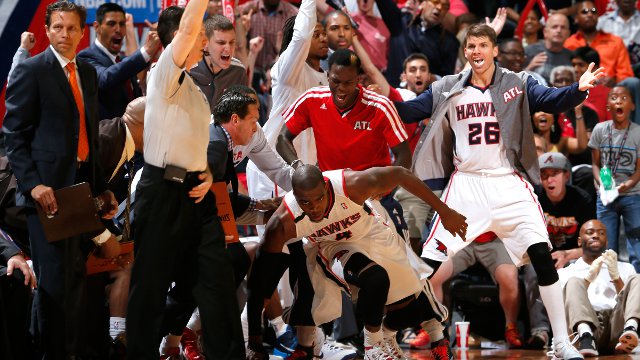 While Atlanta fostered stellar play for the majority of the season, highlighted by their incredible 19-game win streak, they failed to make the correct adjustments against the Cavaliers. Although Kyle Korver went down with injury, he played poorly throughout the playoffs, especially against the Washington Wizards. As Korver's inability to create his own shot and teams got around screens set for him, his presence on the court became less significant and his deadly shot became M.I.A. Despite this, the Hawks continued to attempt the same plays for him with no change. They could have simply made him a decoy to run a defender away from a player like Jeff Teague, who can create his own shot. Korver's injury forced the Hawks to do this, and it resulted in the closest game of the series (Game 3) in which Teague shined.
Center Al Horford's expulsion from the third game of the series proved harmful to the team and its morale. Mike Scott, Pero Antic, and Mike Muscala were forced to take over Horford's role and did not excel. Obviously, when any team loses a key player, nobody can expect a performance equal or greater from another player forced into an unfamiliar role. However, they needed a better performance than they received. Scott missed several key open shots which could have put the game away. In the future, the Hawks will need better assistance from their bench players and take a "next man up" mentality. This also became clear when Demarre Carroll was out with injury. They did not possess a player that could admirably replace him, let alone simply play for damage control.
Make the Appropriate Signings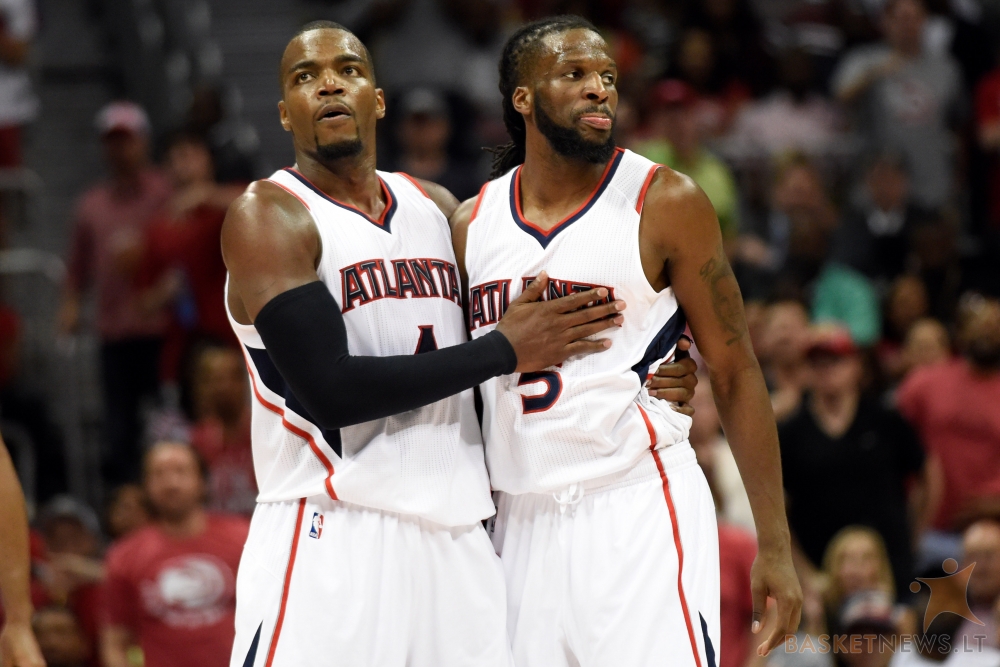 Let's start with the obvious: Demarre Carroll and Paul Millsap must be resigned this offseason. Both are intricate to this team's success, and they maintain established chemistry with the rest of the starting five and are excellent players. However, if only one can be resigned, Millsap is the most important player and is less replaceable. Tobias Harris, Luol Deng, and Draymond Green could easily take Carroll's role, although Green appears to garner a larger contract that the Hawks can afford. Fan-favorite Pero Antic should be signed back as well.
One thing the Hawks desperately need is another player to create his own shot. Jeff Teague and Dennis Schroeder do well at this, but their best shooter, Korver, relies on picks and other teammates getting him open shots. A couple of ex-Hawks could benefit from a return to Atlanta. Signing Louis Williams or Jamal Crawford would greatly aid the team with a pure scorer as they would provide instant offense. Other, cheaper options include Rodney Stuckey, Aaron Brooks, and Jason Terry. The Hawks should target the Small Forward position in Free Agency and the Draft. Along with the players listed previously, should Sam Dekker or Kelly Oubre fall to them in the Draft, they will be automatic selections and will help a less-than-stellar Small Forward bench. If neither of them are available, adding another "big" in Frank Kaminskey would prove a solid selection.
After a surprisingly successful 2014-2015 campaign, the Atlanta Hawks must improve during the offseason to unseat the Cavaliers and hold off teams like the Washington Wizards, Toronto Raptors, and Chicago Bulls. If they play their cards right, they can become the best and most decorated Atlanta team since the 1995 Braves.