The Athens based organization, Breaking the Shackles is hosting its 6th annual benefit concert to fight modern-day slavery at the 40 Watt Club on Thursday, March 30, 2017. Their headlining band, The New Respects, was recently named one of the top "10 New Artists You Need To Know" by Rolling Stone. Athens-based favorite, Mosaic and Atlanta band, The Colour Negative will be their openers. Ticket prices are currently $12.00 and are available through the following link.
Breaking the Shackles is 501(c)(3) non-profit that exists to raise awareness, collect funds, and mobilize others to actively fight modern-day slavery. Their concert benefits go to Wellspring Living in Atlanta, an organization that helps rehabilitate women affected by sex trafficking.
Around the world, our country, even in our state of Georgia human trafficking is a growing and austere problem. Human trafficking is a criminal business that profits from enslaving people for sexual servitude and forced labor. As a caring Georgian, you can keep up to date with Breaking the Shackles, along with news, events, and progress by visiting their website or giving them a "Like" on Facebook. The more people who learn about the organization and join their mission, can then begin taking steps to help all those under duress of human trafficking.
Rolling Stones Link: http://www.rollingstone.com/ music/lists/10-new-artists- you-need-to-know-march-2017- w471328
Facebook Event: https://www.facebook.com/ events/698590083654720/
Tickets: http://www.40watt.com/event/ 1452298-new-respects-mosaic- athens/
Website: http://www. breakingtheshackles.org/ Facebook: https://www.facebook.com/ BreakingTheShackles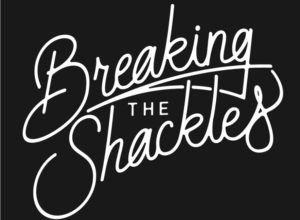 Save
Save
Save
Save