That's right, it's Brawl time again. On Thanksgiving Eve (11/23), twenty everyday folks will literally fight for what they believe in to raise funds and awareness for twenty causes close to their hearts, including GA Followers Founder, Jeremy "Pop" Jones. His Brawl will be one of the evening's featured fights at Buckhead Brawl 2016!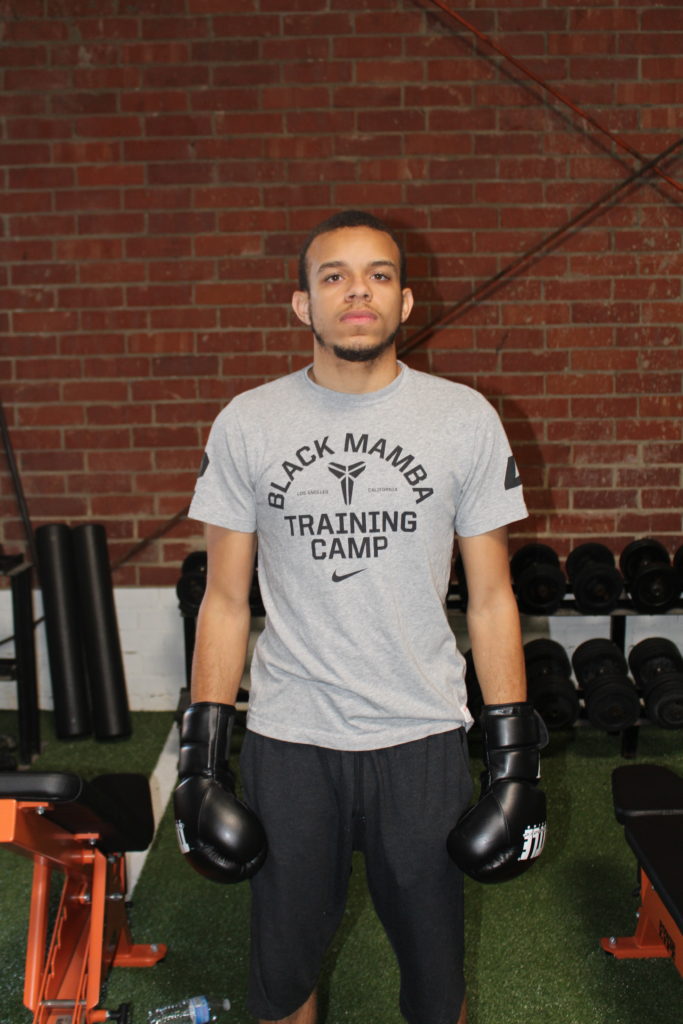 Jeremy will be representing New Story Charity, which builds homes for Haitian families who have been affected by Hurricane Matthew. When asked why he chose this cause, Jones said, "We take so much for granted everyday. New Story gives a family in need a roof over their heads and a new start. That's something worth fighting for."
He is matched up against a South African Brawler named Matt Lindenberg, who is fighting to raise funds and awareness for the Global Conservation Corps, which benefits anti-poachers in his home country. You can learn more about his cause by watching the "Rhino Man" Trailer submitted to Sun Dance Film Festival earlier this year!
This will be an all-out Brawl for two worthy Causes that you won't want to miss. If that match-up wasn't enough of a reason to attend, Buckhead Brawl also features hundreds of Atlanta's finest in formal attire, open bar for all attendees, casino games like blackjack and craps, raffle prizes, live entertainment from DJ Babey Drew, and celebrity hosts Ashley Hesseltine, Rance Nix and GA Followers' own, Ronndell Smith!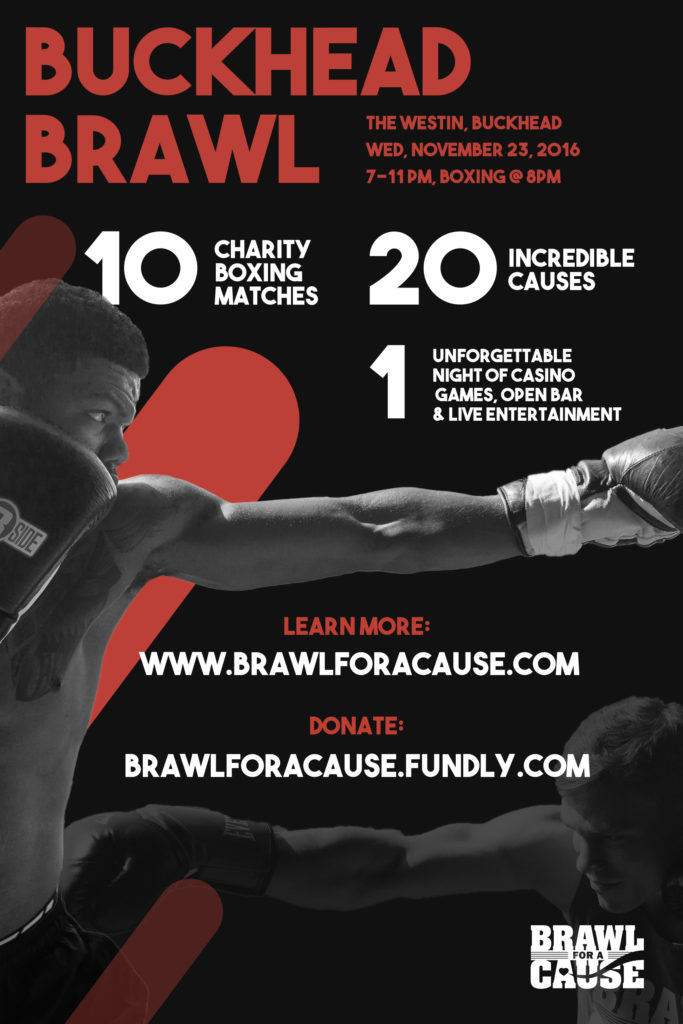 Buckhead Brawl is hosted by the Buckhead Westin, right next to Lenox Mall, from 7pm-11pm. The Brawl is sponsored by our generous partners, Friendly Human, Suit Supply, Muscle Milk, Krave Jerky, Naked Juice, Defiance Fuel, Marquee Events, Rhone, Tito's Vodka, Zaxby's and GA Followers. Check out the Recap Video from last year's event:

USE CODE "GAFOLLOWERS" FOR AN EXCLUSIVE DISCOUNT ON YOUR TICKETS, WHICH WILL ALSO BENEFIT JEREMY's CAMPAIGN FOR NEW STORY!
Tickets can be found at Brawlforacause.com and you can donate into Jeremy or Matt's fundraising campaigns at www.brawlforacause.fundly.com. Reach out to Matt@Brawlforacause.com with any questions, and the GA Followers fam will see you there!