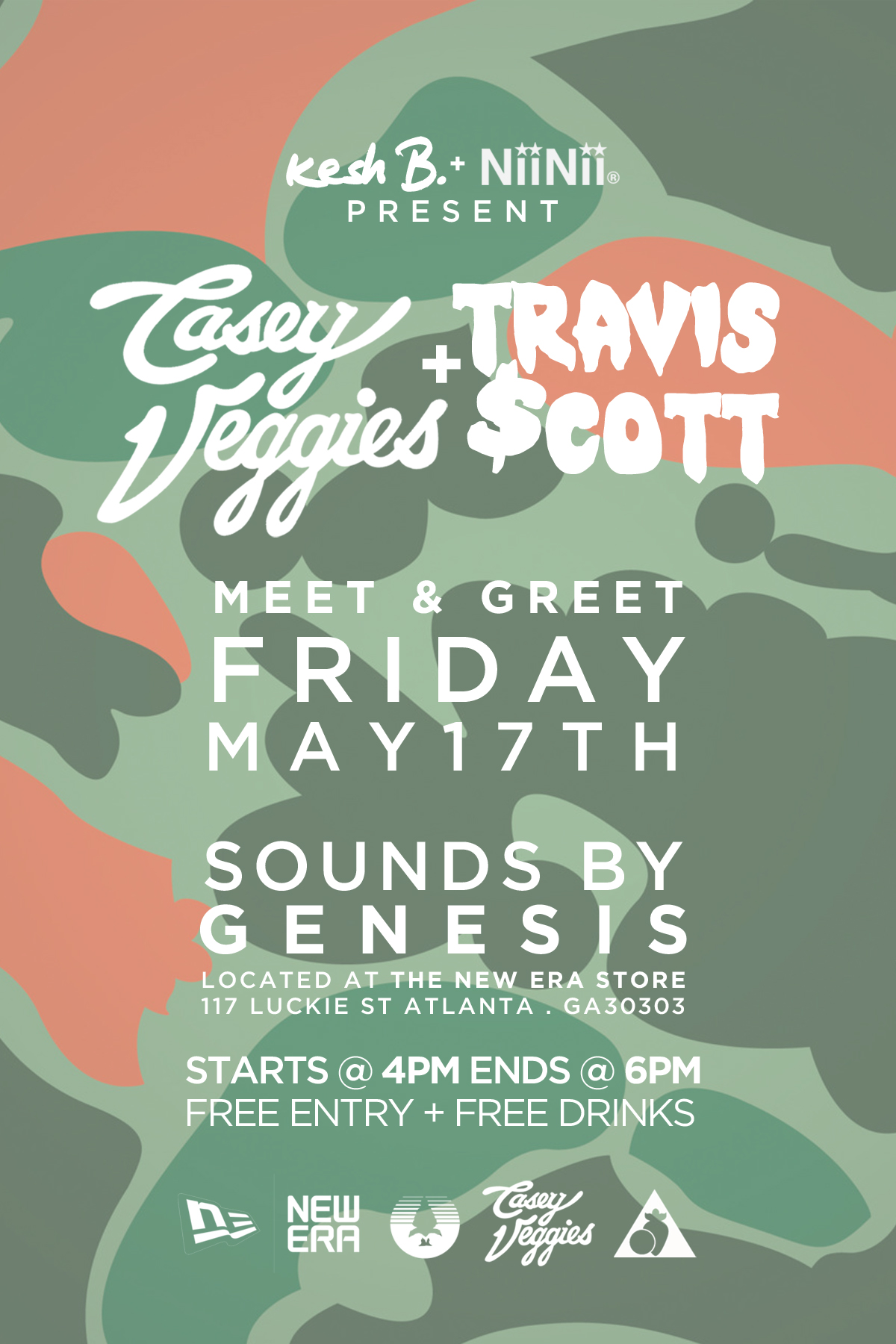 ATLANTA – Casey Veggies x Travis Scott Meet & Greet
About the artist:
Casey Veggies started out as one of the founding members of the hip-hop supergroup Odd Future (OFWGKTA), then he decided to strike out on his own following the release of his first mixtape, 2007's Customized Greatly Vol. 1, which he dropped at the age of 14. In 2011, Delicious Vinyl helped with digital distribution of Casey Veggies' independently released full-length debut album, Sleeping In Class, which he followed up a year later with his latest mixtape, Customized Greatly Vol. 3, released earlier this year. Veggies are good for you and so is his music. Live and grow.
About the artist:
Originally from Houston, Travi$ caught the ear of T.I. shortly after he arrived in Los Angeles in 2011. Signing to T.I.'s Grand Hustle/Epic label, Travis caught the attention of Kanye West, who was so blown away by Travi$ that he featured him on three tracks on the G.O.O.D. Music compilation, "Cruel Summer." From there it just started rolling. People were listening, talking and writing about Travis, online and off, and XXL Magazine put him on the cover of their 2013 Freshman Class issue.
Event Information:
Meet and Greet: Casey Veggies x Travis Scott
Location:
117 Lukie st.
Atlanta, GA, 30303
Date:
May 17th 2013 (Friday)
Time:
4pm – 6pm
Sounds By:
Genesis