ATLANTA, GA — Sad news for Georgia cookie monsters: A nationwide recall has been issued for Chewy Chips Ahoy cookies that were sold in major retailers including Walmart. Mondelēz Global LLC on Saturday announced a limited voluntary recall in the U.S. of some of its 13-ounce cookie products, the recall notice said. The cookies could contain an "unexpected solidified ingredient."
The recalled product was sold at major retailers including Giant, Giant Eagle, Food Lion, Acme and Walmart.
Some of the ingredients in the cookies solidified during the baking process because they were not fully incorporated into the mixing procedure, the company told Patch. The ingredients in the cookies include unbleached enriched flour, high fructose corn syrup, palm kernel oil, sugar, semi-sweet chocolate chips, cornstarch, cocoa, dextrose, baking soda, salt, caramel color, milk, skim milk, artificial flavoring, soy lecithin and natural flavoring.




The ingredients are not hazardous, the company said, however some consumers have called the company and reported experiencing "adverse health effects." The company did not immediately have details on what those health issues were but stressed that all of its products are cleaned extensively.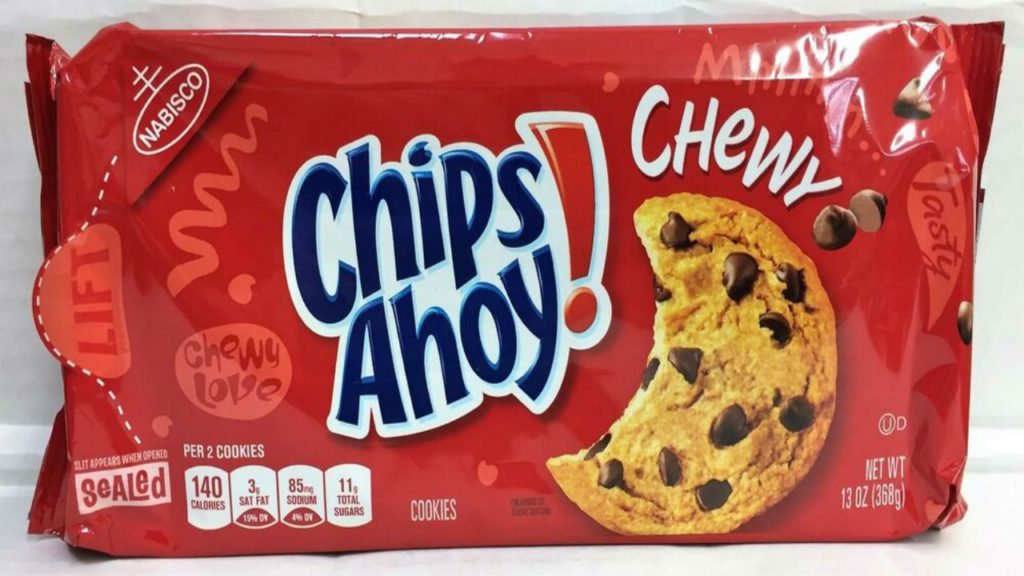 "Safety is our first and highest concern; we are doing everything possible to ensure the well-being of consumers and the integrity of our products," Mondelēz International said in a statement. "We continue to have confidence in the safety of our products and hope you will as well."
This recall applies only to Chips Ahoy Chewy Cookie products with a UPC code of 0 44000 03223 4. The products have best used by dates of Sept. 7, 8, 14 and 15.
If you bought the products, don't eat them. You can call the company at 1-844-366-1171.
Patch national staffer Dan Hampton contributed to this report.