ATLANTA, GA – This summer on July 7th, The Chubb Foundation will host their first annual youth football camp at the brand new Mercedes Benz Stadium. The Chubb Foundation was started by brothers Brandon Chubb (Detriot Lions) and Bradley Chubb (NC State) also the cousins of UGA running back Nick Chubb. The Chubbs started this foundation to use sports as a platform to activate human potential and they're starting with their very own football camp.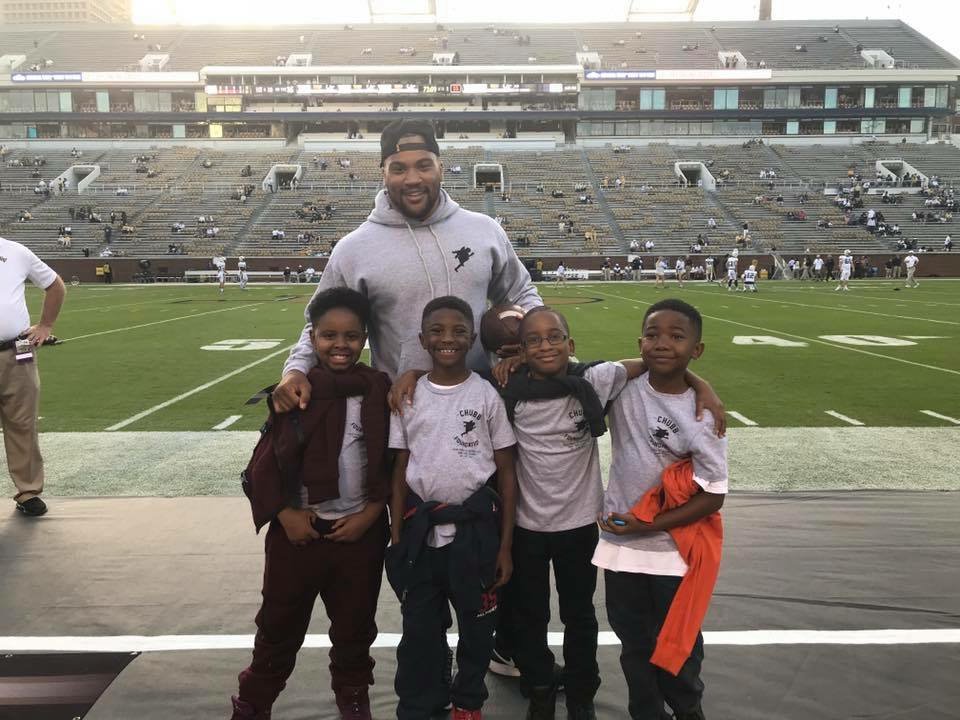 Attendance for the camp is free to all participants. They partnered with Big Brothers Big Sisters of Atlanta and 100 Black Men of Atlanta who will be sending up to 300 deserving kids ages 10-15 years old to participate in not only a fun-filled but also an educational experience with NFL and collegiate players as their instructors.
Participants will be provided with on-field instruction, coaching, and competition to better their technique. The camp will conclude with a group Q & A with the coaches of the camp, where they will hear multiple players speak and then be able to ask questions. Each participant will also leave the camp with a t-shirt, backpack, supplies, and a lunch provided by our favorite, Chick-Fil-A!
The first Chubb Foundation event involved taking 5 deserving young men from Barak H. Obama Elementary Magnet School to the Georgia Tech vs. Wake Forest football game during the 2017 collegiate season. The participants were selected based on good behavior in school, good grades or signs of improvement in the classroom, and respect toward their teacher and administration. Brandon and Bradley firmly believe in rewarding and giving opportunities to those who earn it and will continue to carry that theme throughout all Chubb Foundation initiatives, including their upcoming camp.
For more on the youth football camp visit here: www.chubbfoundation.com