An abandoned dog is being nursed back to health after being found tied up outside of a Fulton County church weighing only 28 pounds — or about half its normal weight.
Angels Among Us Animal Rescue (AAUPR) posted distressing images of the dog to their Facebook page on Sunday after it was discovered in Fulton County.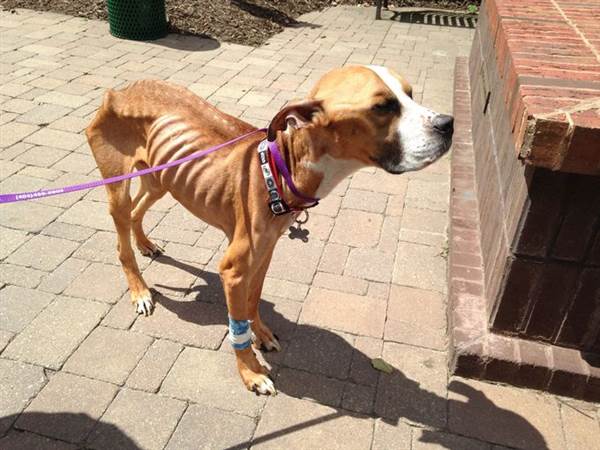 Odysseus, as the dog is now named, is thought to be just two years old and a boxer mix — but officials are uncertain of his breed due to his emaciated state. A healthy boxer should weight from 55 – 70 pounds.
AAUPR said he is being treated around-the-clock for extreme malnutrition at a local veterinary hospital.
"Odysseus is doing remarkably well, given his current condition," AAUPR said in a post on Facebook Monday night. "This sweet boy still has a long road ahead of him but his future is looking brighter than ever. He desperately wants love. He's a bit nervous at first when he meets someone but quickly warms up."
Follow NBCNEWS!