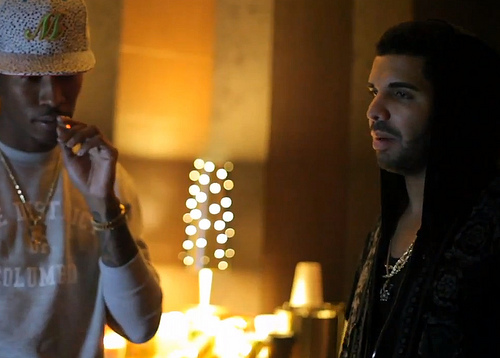 It appears fans who bought tickets to see both Drake & Future grace the same stage this fall/winter will have to wait longer. Drake reportedly demanded and subsequently got Atlanta's own, Future, kicked off his upcoming "Would You Like A Tour?".
Future made headlines last week for a comment made to Billboard.com that detailed his thoughts on Drake and his newly-released album, Nothing Was The Same.
In Billboard's story, Future was quoted as saying,
"Drake made an album that is full of hits but it doesn't grab you. They're not possessive; they don't make you feel the way I do. I want to make you want to fall in love."
Following the release of Billboard's story, Future later announced on Twitter that he was "misquoted." The quote made in regards to Drake has since been deleted from the story.
Respect to Billboard, disappointed on being misquoted..always love for my fam Drizzy Drake

— FUTURE/FREEBANDZ (@1future) October 4, 2013
Future got out of the tour over the weekend, but he is demanding $1.5 million for lost wages. He was set to get $40,000 per show of the 39 city tour. Will their relationship ever be the same?