The "BET HIP HOP AWARDS 2013" returned to The Boisfeuillet Jones Atlanta Civic Center for it's 8th annual show highlighting the game's best & brightest. Taped on Saturday, September 28, 2013, it will finally make it's premiere tonight (Tuesday), October 15, 2013 at 8:00 P.M.
We here at GAFollowers thoroughly enjoyed ourselves throughout BET Hip Hop Awards weekend thanks to our good friends over at Footaction. Firstly, on Wednesday the 25th, Footaction invited us to take a look at their new fall fashion trends at the W Hotel &  to discuss some of the trends that we see in Atlanta on a daily basis. We all had the chance to mash up our creative senses & create a look we deemed stylish. The icing on the cake were the head to toe outfits we each received which included: a pair of Levi pants, Levi jacket, Deion Sanders's shoes Air Max Speed Turf ( like those photoed below), Sprayground bookbag, Stance socks and more.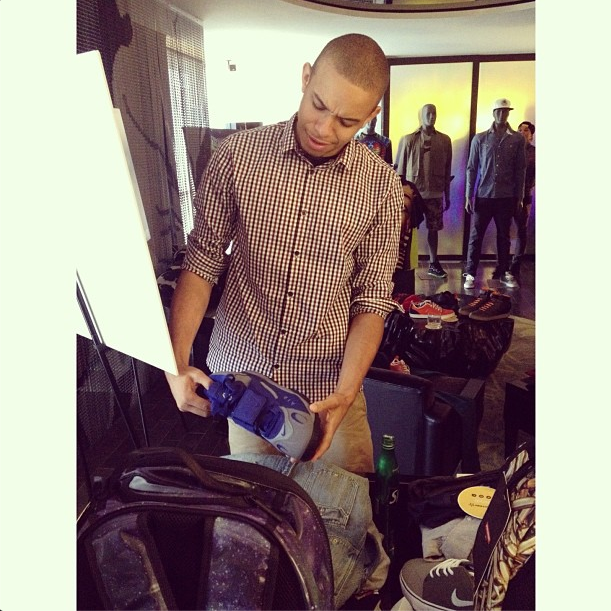 Afterwards we were invited to a nice dinner at Top Flr off of Ponce De Leon Rd. The rest of the Atlanta's Footaction influencers including, Sammie, DJ Holiday & DJ Greg Street joined us as well. The dinner was outstanding as we had a full three course meal with muscles, hummus, steak, chicken macaroni & exquisite wines.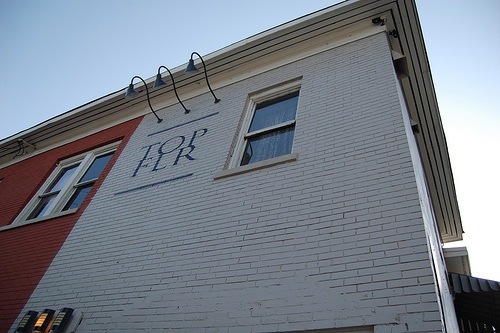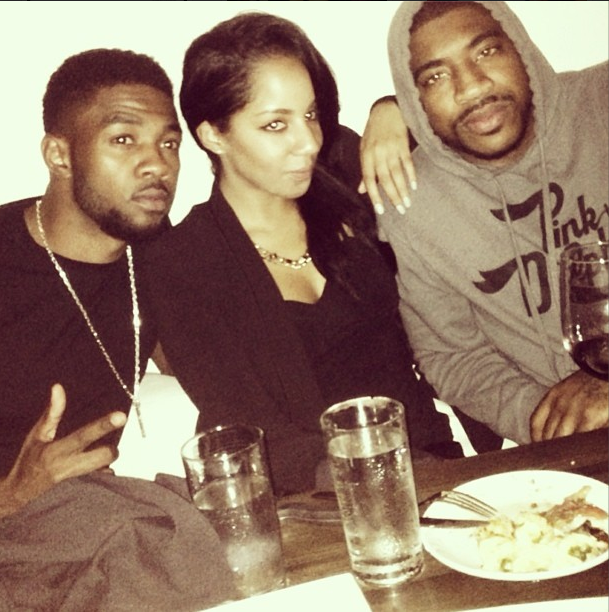 Thursday, we were invited to The V-103 Hip Hop Conference event sponsored by Footaction and V103. This select panel of Industry Heavyweights discussed the importance of staying on top of your game.  T.I. spoke about determination and being willing to miss sleep for work and not complain about it.  No one becomes a Star overnight. He also mentioned the willingness to WORK with personal differences aside. For example he spoke about issues in his early career with DTP, but that did not stop him from considering any profitable opportunities presented by Chaka Zulu at the time. Simply put when there's money on the table you must weigh all options, regardless of issues.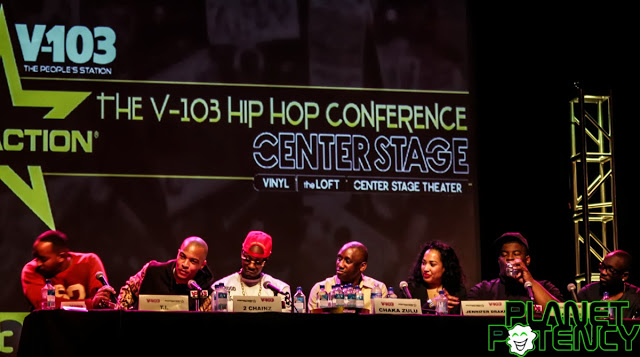 Saturday was a star studded event at the Civic Center, and Kendrick Lamar stole the show with his cyphers. "Nothing's been the same since they dropped 'Control,'" Kendrick Lamar slightly dissed Drake during Top Dawg Entertainment's cypher at the 2013 BET Awards.
This slideshow requires JavaScript.