The day has finally arrived. The entire nation will be watching for the underdog Falcons to prove they belong in this spotlight, but going up against the best quarterback-head coach duo of all-time has to be a bit frightening. In order to win this game, Atlanta will have to limit mistakes to a bare minimum in all three phases of the game, and play lights-out like they have been all season on offense. There is little doubt that these are the best two teams in football, and while most will veer away from picking against Tom Brady, Atlanta has every ounce of potential to win this game. It won't be easy, but here are five keys that will help the Falcons bring home the first championship in franchise history:
1. Get off to a quick start on offense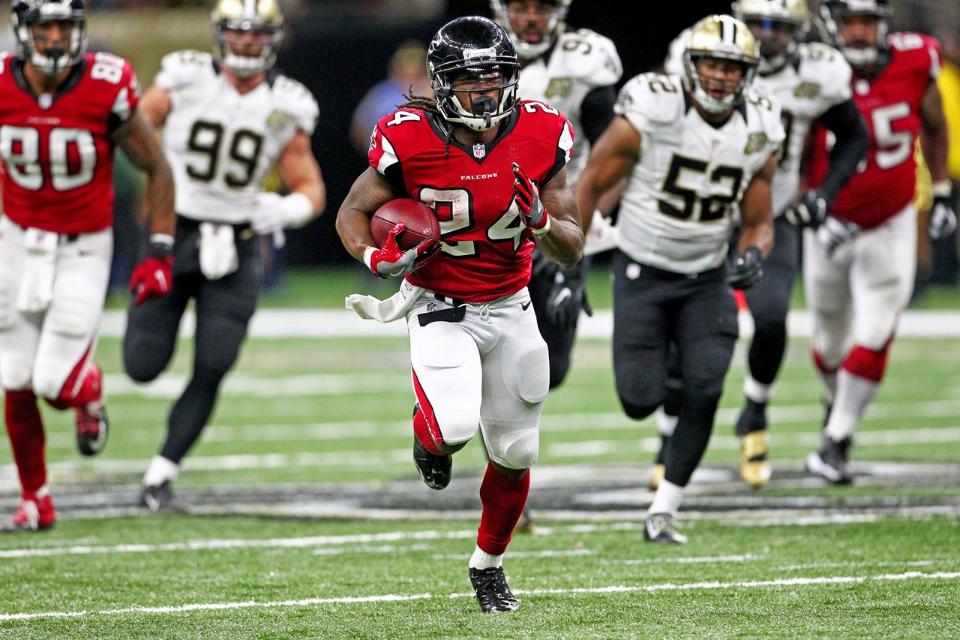 The Patriots have never scored a single first quarter point in any of their six Super Bowls led by Tom Brady. Now there's absolutely no guarantee that the streak will continue this evening, but if the Falcons can get off to an early lead, it will go miles both on the scoreboard and confidence-wise. Additionally, not having to orchestrate the offense from a deficit leaves Kyle Shanahan's playbook completely open, and will allow the team to keep its dangerous duo of running backs heavily involved. Matt Ryan, who was crowned league MVP last night, is absolutely deadly when he has his full array of plays at his disposal, so getting an early lead will help maintain a strong and balanced Falcons attack.
2. Strong special teams play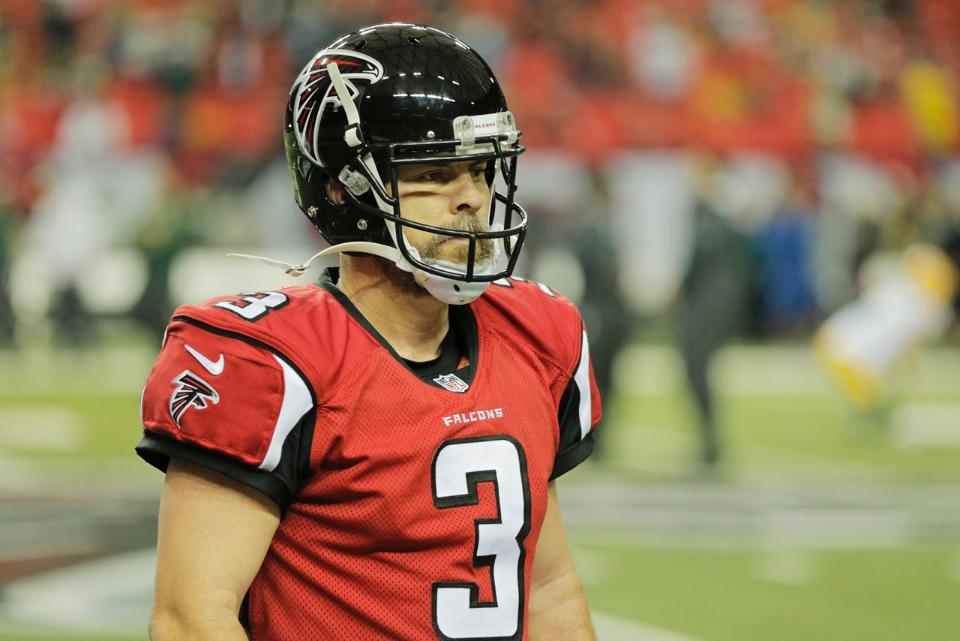 Special teams have been undervalued throughout the history of football, but in a Super Bowl featuring the number one offense versus the number one defense, every snap of the ball matters. Whether it be flipping the field on a return or pinning an opposing offense inside the ten, each and every play can make an enormous difference in a game of this magnitude. Luckily, Matt Bryant has been having a career year, and Matt Bosher is as reliable as punters come. The former, in all likelihood, will be called on to make some clutch field goals with millions and millions of eyes on him. Luckily, I'm sure Atlanta fans would prefer no other player to kick a game-winner if it came down to it.
3. Pressure Tom Brady
Throughout his playoff career, the Patriots have won just a third of their playoff games when Tom Brady gets sacked more than twice, as opposed to going an incredible 22-5 when sacked under two times. For this reason, it is imperative that Vic Beasley and company force the ball out of his hands quickly, or else Brady will inevitably find an open receiver on just about every play. Dan Quinn has utilized blitzes much more often in the playoffs, but against arguably the greatest quarterback of all-time who just happens to be a mastermind at exploiting blitzes, it will be a risky move each time one is called. Also, in what could be both of their last games, veteran leaders Dwight Freeney and Jonathan Babineaux will look to anchor down the defensive line and hopefully put Tom Brady into the dirt a couple times.
4. Make your tackles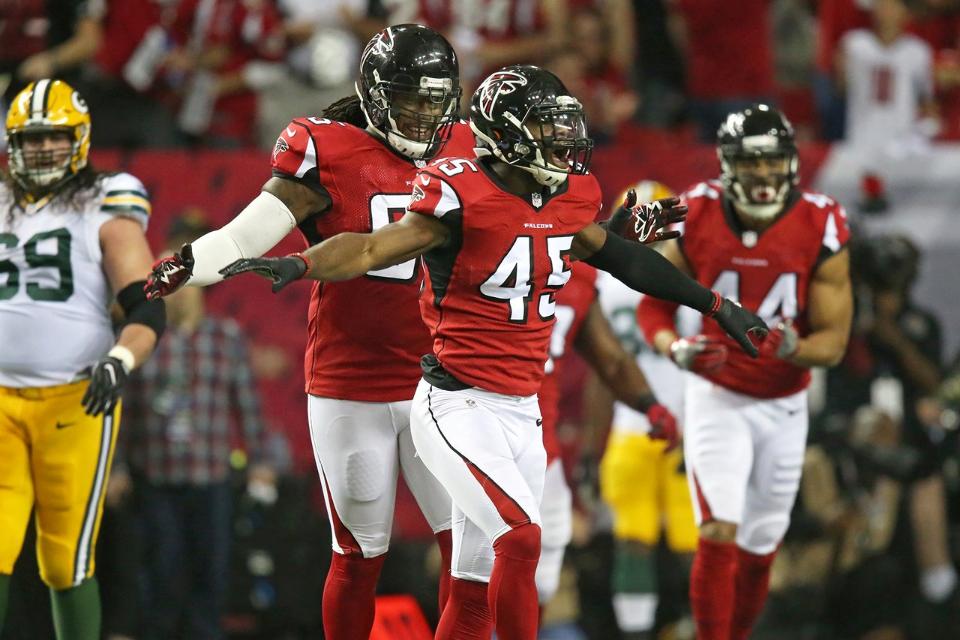 Finishing tackles is always a preaching point of Coach Quinn's, but the Patriots are one of the best in the business at making defenders look flat out silly. They have quick and shifty players such as Julian Edelman and Danny Amendolaat, paired with Dion Lewis out of the backfield, which can be a nightmare for defenders and their ankles. However, the Patriots' threat does not end there, as "Blount Force Trauma" is a wrecking ball up the middle, and will run through you instead of hitting the juke button. Atlanta rookies Deion Jones and Keanu Neal have been all over the field this season, so they will be tasked with trying to limit New England's yards-after-catch and dynamic rushing attack.
5. Win the turnover battle
This has been a key for every game so far, and to be honest, it probably will be for every one in the future. Turnovers are often the most important plays of a game, and the Super Bowl could come down to one costly interception or fumble. The Falcons have been outstanding in this department, having not committed a single turnover in the playoffs to this point. Going all three games without one would be ideal to say the least, as teams are 18-2 in Super Bowl history when not giving up any turnovers. The Falcons' opportunistic defense will be looking to pounce on any slight mistake Tom Brady makes, and if they can capitalize, it could mean a victory parade later this week in Atlanta.