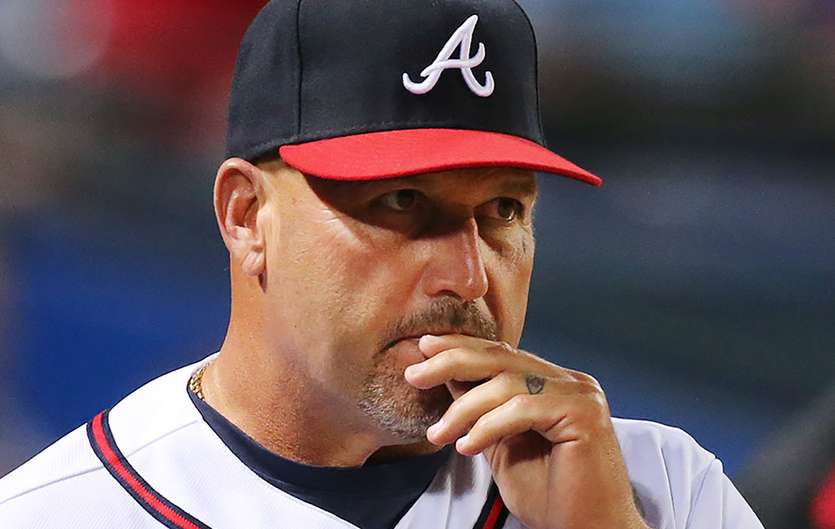 The final piece in an Atlanta Braves total rebuild, Fredi Gonzalez, was released from his duties as the Manager early Tuesday. Let this statement be very clear, Fredi wasn't fired for the performance of this year's team. The Braves upper management expected to match or improve on last year's record—an optimistic request, but an extremely unrealistic one if we are being honest. There isn't a manager dead or alive who could've coaxed a winning record with the current roaster. A quick glance and even a causal baseball fan would understand this team simply wasn't built to be a winner in 2016. Is Fredi being used as a scapegoat? Yes, every leader of a losing team will take blame for the failures and shortcomings of their team. However, as the Braves move forward and continue grooming their future, it was clear a change needed to be made.



Why Was He Fired?
Fredi Gonzalez's record as a manager over 6 years 434-413 a .512 winning percentage during the regular season is commendable. His 1-4 record in the playoffs is one reason why he may have been released of his duties. Fredi was often questioned and criticized about his in game decisions, and he often left fans with something to be desired. Personally, I will never forget Craig Kimbrel aimlessly dazing off in the LA sunset from the bullpen in a high leverage situation during the 2013 NLDS in an elimination game. Fredi refused to use the best closer pitcher in an inauspicious situation. Who knows, Kimbrel could've came in and gave up 5 runs, and we still would've questioned his use of Kimbrel, but fans would've loved for Kimbrel to get that opportunity.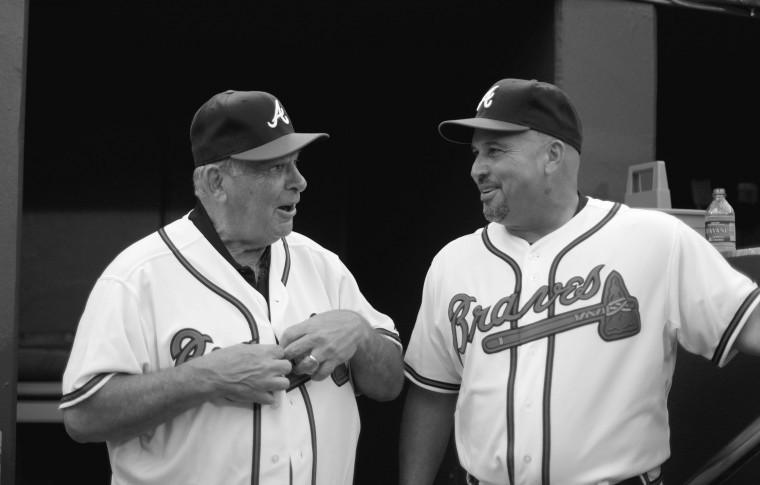 Fredi was handpicked by Bobby Cox; therefore, his leash was longer than most. We revisit his first season at the helm of the ship. In 2011, the Braves entered September with a record of 80-55 and an 8.5 game lead of the National League wild card. The closest team at the time was the St. Louis Cardinals. Things took a turn for the worse during a three game series against the Cards where the Braves lost all three games, taking their lead all the way down to 4.5 in the standings.Fast forward to the final game of the season where the Braves and Cards entered the day with a tie for the Wild Card lead. Simply, the Cards won, and the Braves loss. The Cards went 18-8 during September, and the Braves went 9-18. There is plenty of blame to go around for the September collapse. Two crucial blown saves from Kimbrel and a slumping offense all contributed, but Fredi will take the blame.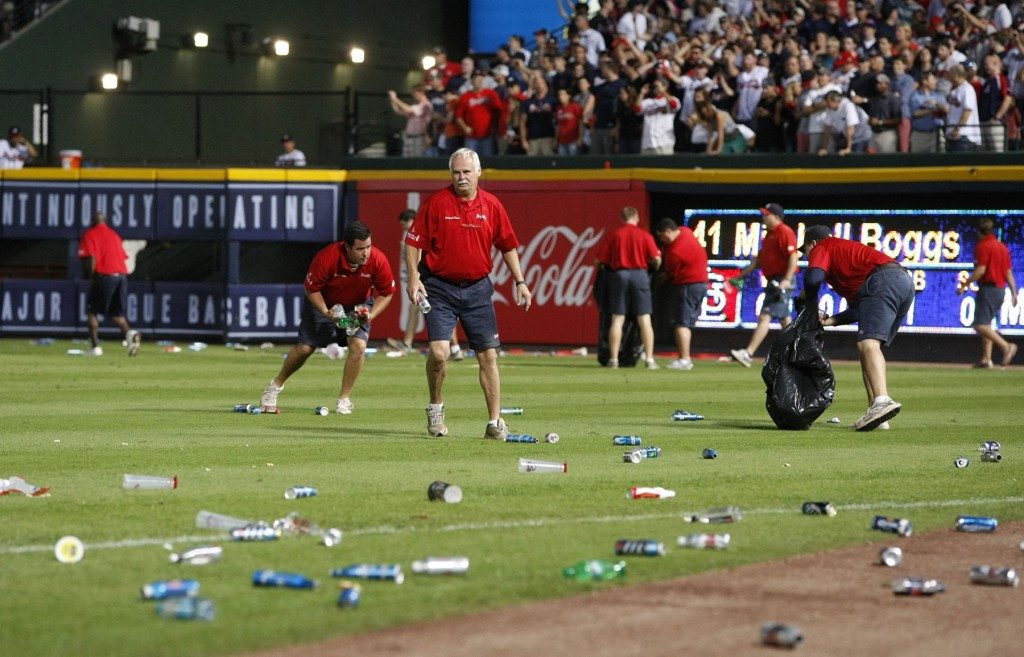 In 2012 the Atlanta Braves seemed to be clicking on all cylinders. Finishing the season 94-68 and a trip to the playoffs. The Braves ended up losing to the St. Louis Cardinals in a one game playoff, and we will blame 3 errors and not Fredi for this one!
The 2014 season was a crucial and major turning point for our Atlanta Braves. On August 10 the Braves completed a 3-1 victory against the division leading Washington Nationals, and found themselves 3.5 games out of first place August 10th, and 17 games out of first place by September 28th. Once again, Fredi is a scapegoat in this situation. However, I will only assign him a portion of the blame and put the majority of blame on Frank Wren forcing Fredi to play guys like BJ Upton and his horrendous contract in center field every day. Dan Uggla was mercifully released mid-way through this season as well. Our all or nothing offense in 2014 disappeared down the stretch, and poor Fredi just couldn't hit for these guys. Moving forward!
After 2014, the Braves hit reset and traded almost every player making over a million dollars. Frank Wren was relieved of his duties and doomsday started creeping in on Fredi. Much like our current season, 2015 was a tough roster to work with and I believe Fredi did enough to keep his job. Ultimately, it seems like Fredi was fired for his use of the bullpen, strange/confusing/weird lineups, and the simple fact the Braves wanted a change. Either way, I wish Fredi the best and hope he finds success in the near future!
And don't worry, Braves fans, help is on the way! The trades of Shelby Miller, Jason Heyward, Justin Upton, Craig Kimbrel, Evan Gattis, and Andrelton Simmons brought a wealth of young controllable talent for the foreseeable future. Not all prospects prove to be serviceable at the Major League level, but players like Mallex Smith and Dansby Swanson are proving to be the real deal.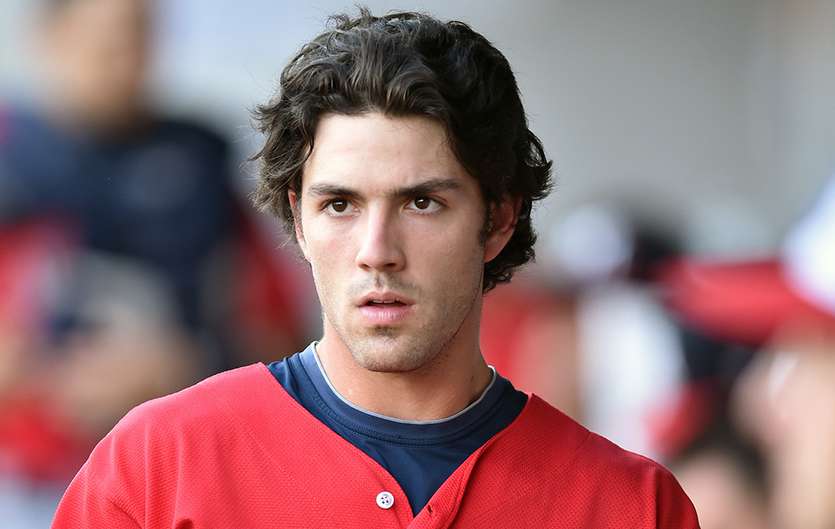 The Braves will also make a major dent in the international signing period, the 3rd pick in this year's amateur draft, and let's go ahead and say the number 1 pick in the 2017 amateur draft. The Atlanta Braves will continue adding high potential, young talent this year and next year. With prospects moving up in our system, the future is bright!