The long-awaited day for every die-hard dawg is finally here – G-Day 2016.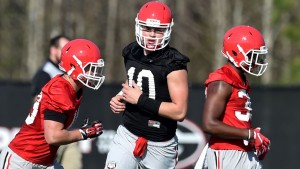 DawgNation reports that newly hired head coach Kirby Smart expects 100,000 dawg fans to fill Sanford Stadium and the downtown drink holes to watch the inter-squad game go down.
What factors are at play to nearly double the attendance from last year's G-Day game? It's simple.
1. Along with the all-star staff assembled, Coach Kirby Smart will finally grace the sidelines for his dawg debut
2. Highly recruited QB, Jacob Eason will be under center to prove he can live up to his No. 1 recruiting rank
3. National attention on our K-9's capabilities will attract dawgs from all over the state, especially Atlanta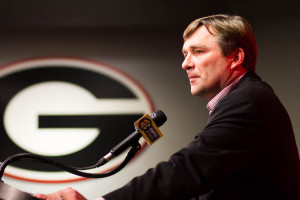 Not having to compete with the Master's golf tournament will certainly add to the attendance at this year's G-Day game. With ESPN confirming their part in televising, accommodated by a 4pm kick-off on Saturday April 16th, 2016.
For Atlanta fans that want to kick off the Kirby Smart era right, transportation is available via charter bus, and services like this one even include fun pre-game tailgates and parties for of-age attendees in both Atlanta and Athens.
To learn more about joining GA Followers and getting from Atlanta to Athens for G-Day, click here.
To purchase your ticket and watch the newest breed of dawgs go at it, click here.
See you on 4/16 and Go Dawgs!