In an age where clothing has become a primary way to express ourselves, it's no surprise that custom clothing is on the rise in Georgia. The people of Georgia have spoken, and custom tailored and the "perfect fit" over the more ordinary "Made-to-Measure" clothing. When purchasing custom fitting clothing, there are two ways a suit can be tailored: Bespoke and Made-to-Measure… but what's the difference?
In the clothing industry, "bespoke" has become an exhausted term and is often misused by the less customized "made-to-measure" clothiers, like a Jos. A. Bank or Men's Warehouse. If you're seeking a coat, shirt, pants or full suit that has the iconic bespoke "perfect fit," here's a quick 4 point checklist to remember:
1. Pattern-making: people come in different shapes and sizes. If it's truly bespoke, expect a lot of measurements from your tailor from waist, leg length to more nuanced including the slope of the shoulder, arch of the back, etc. There is no use of base patterns because each article of clothing is made with the wearers custom pattern for that "perfect fit"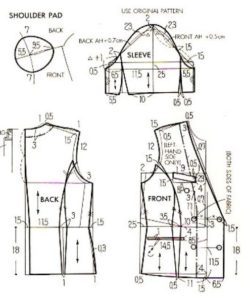 2. Multiple Fittings: When buying an off-the-rack suit, the wearer will be measured so the suit can be altered to fit. In bespoke, it's not uncommon for several measurements to be taken prior to the creation of the clothing. Here's where Bespoke clears MTM, and why most Georgians will argue it being worth the premium. Often we see 3 fittings: first is the skeleton baste fitting, second the forward fitting, third the fin bar fin fitting.
3. Fabric Selection: Everything is at the wearers discretion. You often will find tailors with a vast "library" but you may even have the option to commission a unique dye for a lot of fabric. Keep in mind this can get quite pricy!
4. Design and Customizations Available: If it's off the rack, you buy what you get. If it's Made-to-measure you may get to pick your button color. When buying bespoke, the options are endless, regardless of the complexity.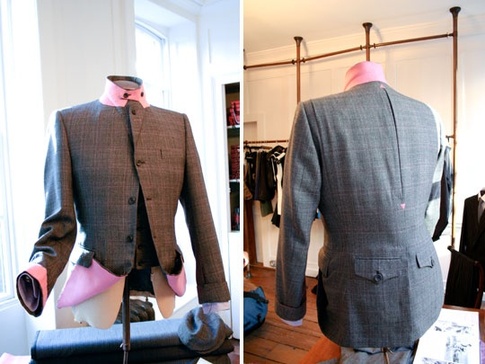 Asking for specifics from your tailor on these four points will do you well in understanding whether or not your getting the truly "bespoke" experience… and ultimately the "perfect fit".
At the end of the day, the purpose of this article is to highlight the ever rising popularity of custom clothing for unique people and to help Georgians ensure they're getting what they're paying for. I hope this is a nice guide for making sure you get what you deserve and aren't taken for the preverbal "ride" by flashy marketing talk.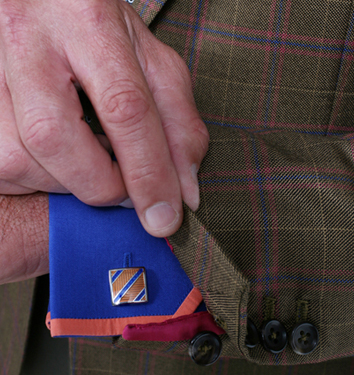 If you're wondering where to get started with your custom clothing journey, I had the chance to visit nearly a dozen tailors in the metro Atlanta area. Here are three that pass the 4 point check:
Stay fashionable, Georgia!