Georgia's gardens are blooming right now, and it's time to take a day trip to see one (or more!) while the season is right. Bring your camera; these are scenic spots you won't want to forget.
Here are the top four Georgia gardens to see this summer.
1) Barnsley Resort
Barnsley Resort is much more than a garden. It's a destination set on 3,300 acres in Adairsville, Georgia, where overnight guests can enjoy the spa, pool, golf, horseback riding, fishing, kayaking and more. You could spend a weekend — or a week — there and not see everything, but the garden tours are doable in a day.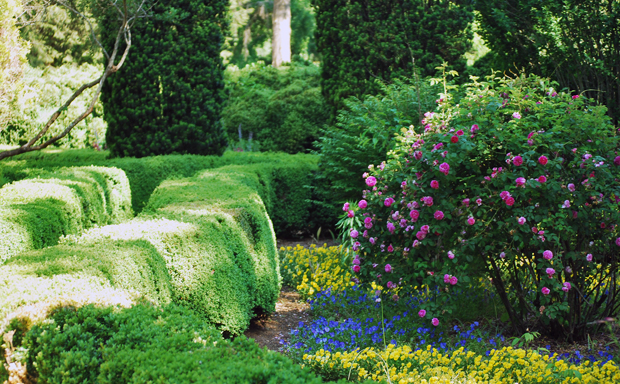 Start your walking tour at the boxwood parterre, a formal garden with color in all seasons. Explore the nearby ruins of the nineteenth-century Italianate villa overlooking the garden.
You'll also want to take a minute to peek into the nearby museum to learn about the Barnsley family and the fascinating history of how the estate came to be. If you like romance, this story is for you.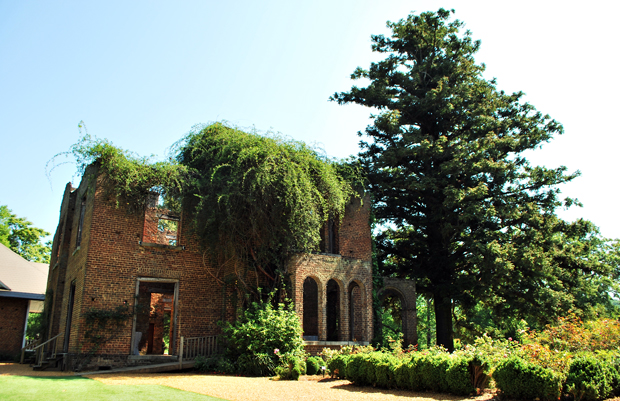 In the 1820s, Godfrey Barnsley, an immigrant from England, meets a Southern belle and falls in love. He plans a lavish estate, Woodlands, for his bride. Although she falls ill and dies, he completes it in honor of her memory, developing some 4,000 acres into a stunning North Georgia landscape with gardens modeled after the designs of the famous Andrew Jackson Downing. Woodlands is passed down through generations but falls into decay until it captures the fancy of a Bavarian prince, who begins restoring it to its former grandeur.
In spring, you'll see azaleas, irises lilacs, roses, cherry trees and more throughout the upper and lower gardens. In summer, the crapemyrtle, daylilies, zinias and marigolds begin showing off. The Lotus Garden, in particular, looks best in late June and July.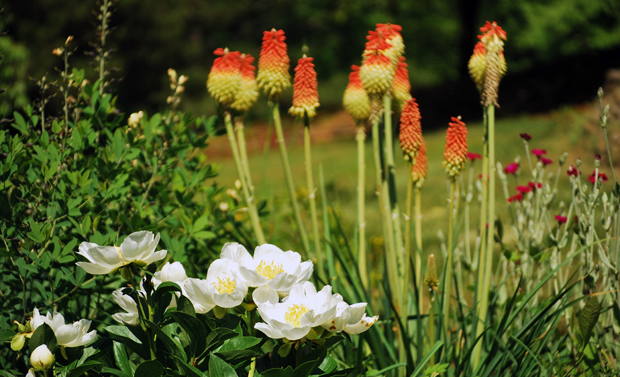 Daytime admission is only $10 for adults and $5 for students. Call in advance for hours since they often host weddings. On your way out, make sure to stop by The Woodlands Grill. While it's casual enough that you don't need to dress up, the impeccable service and elegant setting will make your meal feel like a special occasion. Hint: Sit outside in their screened-in dining room overlooking the golf course.
If you're hungry, try the oyster po-boy: a generous serving of lightly battered oysters and crawfish on an incredible hoagie topped with remoulade.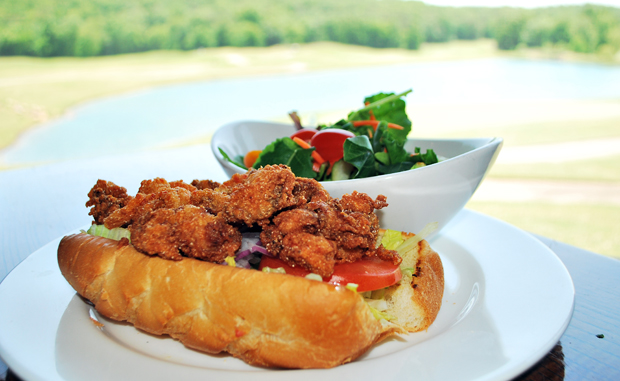 On the lighter side, the lobster roll is slightly smaller but still packs as much flavor. It comes on a brioche bun, although I opted for ciabatta and you could also sub in sourdough or any other bread. A side comes with (try the soup du jour), but see about ordering a couple hushpuppy biscuits, too. I still don't understand how they are hushpuppies and biscuits at the same time, but I can assure you, it's a beautiful thing.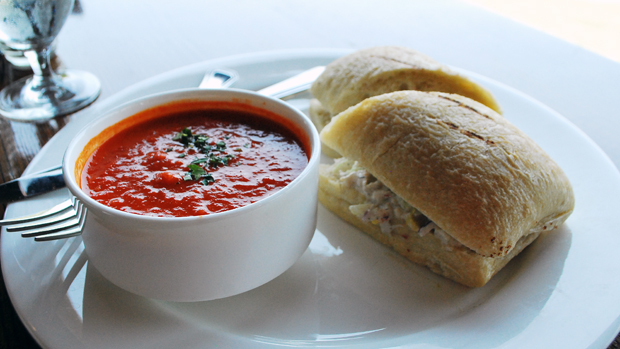 The entrees are affordable; the desserts, a bit more of a splurge. But you can't say no to flourless chocolate cake with raspberry coulis. And what's more, you shouldn't. Their menu changes seasonally, so check the site for the latest offerings.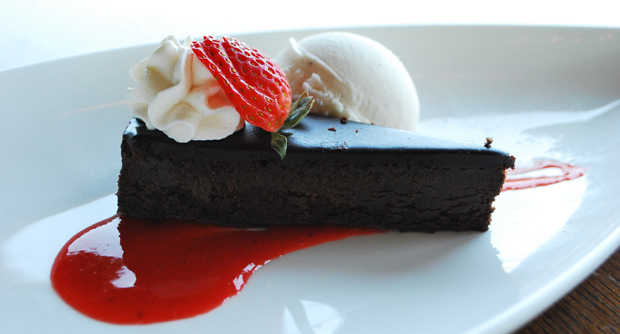 2) Gibbs Gardens
Although Gibbs Gardens is a relative newcomer to the Georgia garden scene, you've probably heard of it. Their claim to fame is the 20 million daffodils that bloom in early spring, but they have color year-round on 220 acres of spectacular gardens in Ball Ground, Georgia.
The idea came from Jim Gibbs, who wanted to create his "dream garden" in North Georgia — and this is a dream come true. Every turn unfolds another stunning landscape. You enter near the waterlily pond with a picturesque recreation of Monet's bridge stretching over it.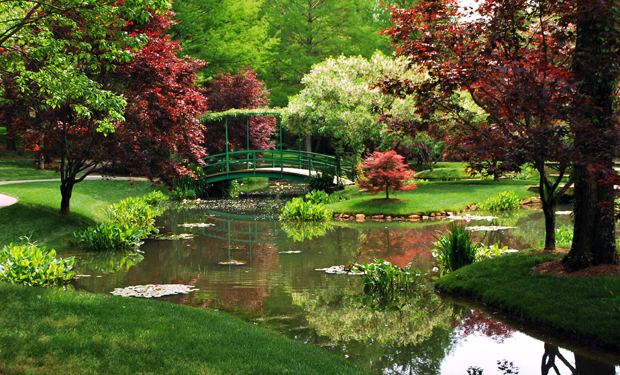 From there, you wind your way past flowers, ferns, sculptures and bridges to the Japanese Garden. This 40-acre garden is built around seven tranquil ponds, studded with rocks, Japanese lanterns and small waterfalls. Asters, anemones and other perennials dot the garden floor while maples, dogwoods and more draw the eye upward.
It's magnificent.
Circling back around, you come to the Manor House Gardens. Constructed on a series of terraces, these gardens have extra architectural and design features, from arbors and fountains to stone steps and an iron gate, that accent the natural landscape.
Don't miss the rhododendrons and hydrangeas as you enter.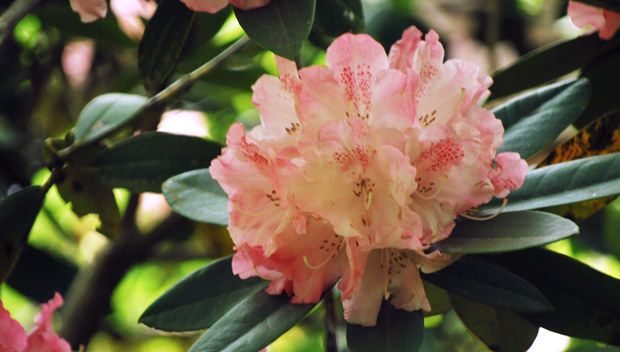 There's much more to see, but by now you'll be ready lunch. Visit the Arbor Café for sandwiches and salads. Made with artisan bread baked fresh daily, the sandwiches are a decent size, so you might want to split with a friend. If you like chicken salad, opt for "Jim Gibbs' Favorite," a sweet-and-savory combo of grapes, apples, pecans, celery and onion that pairs perfectly with the chicken and cranberry walnut bread.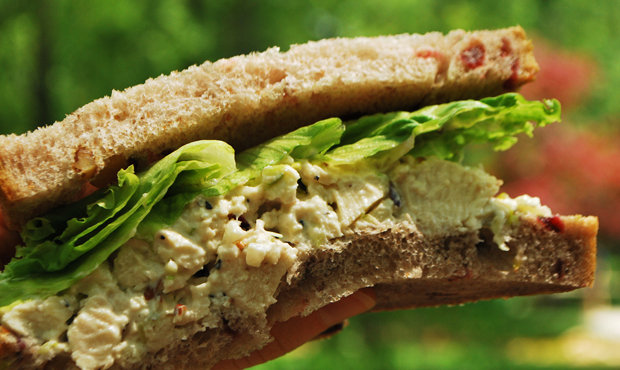 Finish it off with an oversized chocolate chip cookie and relax while you enjoy the view. Tables and chairs overlook waterlilies and woodland.
3) Dunaway Gardens
Dunaway Gardens might be the least known on this list, but it's unlike any of the others. More than showy blooms, this garden boasts spring-fed pools, rocky terraces and hidden grottoes. There are still plenty of flowers accenting the several waterfalls and overlooks — heirloom roses, clusters of hydrangeas, fragrant wisteria.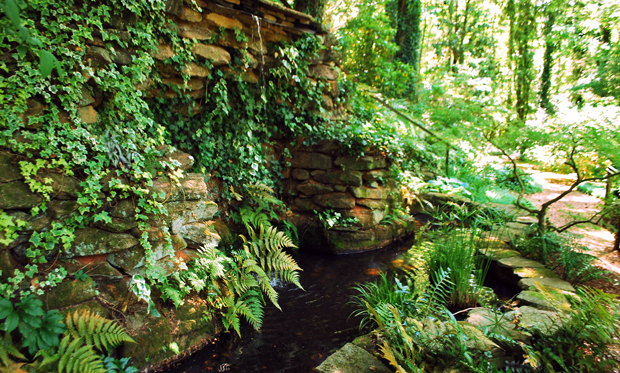 The 25-acre site was once a theatrical training ground, but it fell into disuse, succumbing to kudzu and forgotten until it reopened to the public 13 years ago. It's located near Newnan, Georgia. GPS will get you there just fine, but look for the bronze sign to turn into the gardens.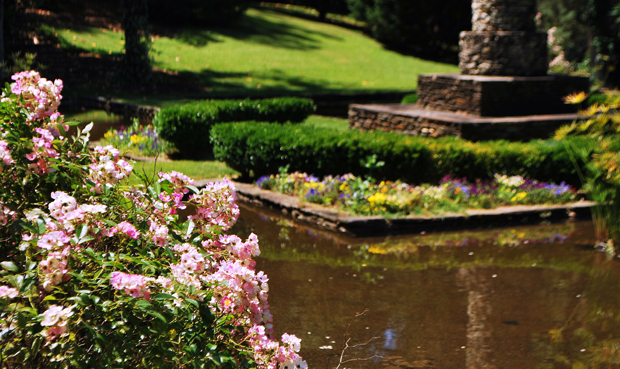 Visiting hours can vary. For 2016, the gardens are open 10 a.m. to 4 p.m. Fridays and Saturdays and noon to 4 p.m. Sundays. Admission is $10, and you receive a map for a self-guided tour. Much of the path is shaded, making this a pleasant trip even in the middle of summer.
The Sunken Garden and the Great Pool near Cedar Creek are standouts. The rock garden, too, is picturesque, covered in ivy and shaded by hemlock trees. At the edge of the garden, you can see the Georgia wetlands.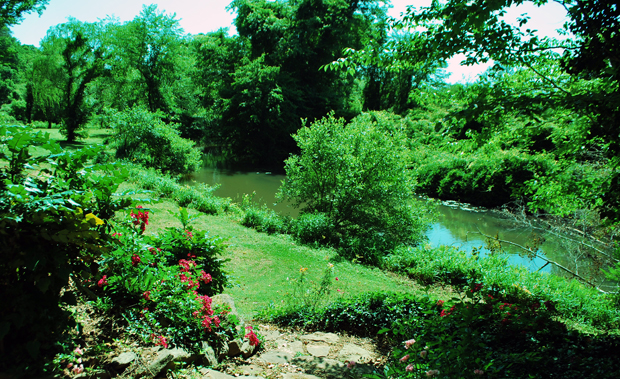 This is one to savor. Go early and get lost among the maze-like paths built on Georgia's "Little Stone Mountain."
4) Callaway Gardens
Callaway Gardens is best known for its azaleas, a colorful springtime show of nearly 3,500 hybrids. In the warmer months, you can also glimpse snapdragons, dogwoods, mountain laurel, magnolias and dozens of other blossoms.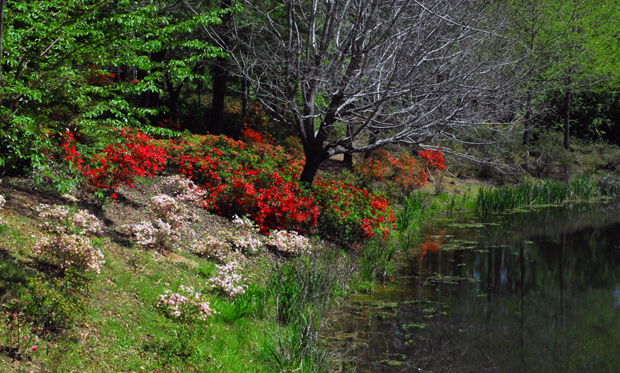 Stroll the many looping trails that wind past lakes and through dense groves. Or, for a more tropical twist on nature, visit the Sibley Horticultural Center to see cactuses, papaya and banana trees. Another indoor oasis, the Day Butterfly Center is blooming in all seasons.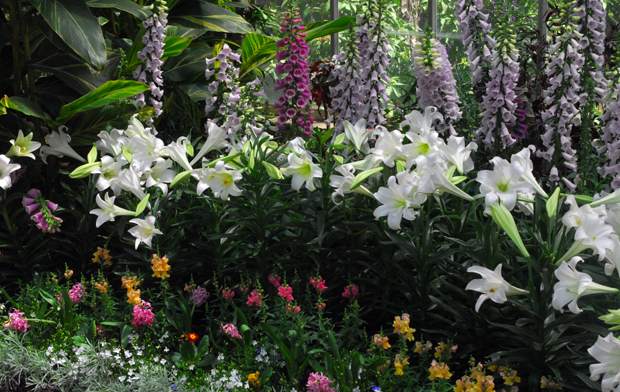 When you want to cool down, drive over to the mile-long Robin Lake Beach for paddleboats, beach volleyball and all the sunbathing and swimming you can handle. The beach opens each year on Memorial Day weekend. They show movies on the big screen outdoors on Friday nights, and you can also catch the Florida State University Flying High Circus during your trip, free with admission.
Even at the beach, it's still a garden. Be sure to visit the waterlilies early when they're fully opened to the morning sun.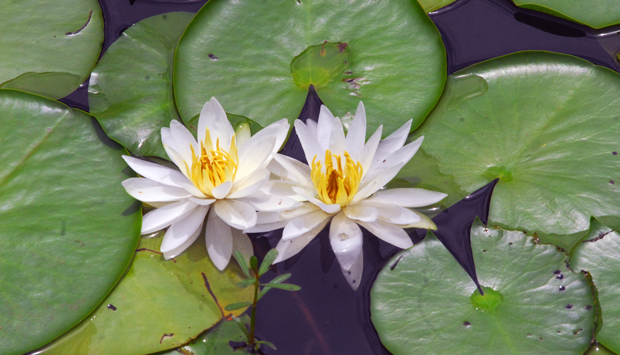 Callaway Gardens is in Pine Mountain, Georgia, just north of Columbus. The resort also includes restaurants, overnight lodging, a treetops course and more if you want to extend your stay.