How is it that the new Mercedes-Benz Stadium cost a fortune to build but concessions are reduced to the lowest prices at the major-sports-team level?
Today, May 16th, during an exclusive press conference at the construction site of the Mercedes Benz Stadium, Arthur Blank got a sneak preview of his suite and addressed revolutionizing the guest experience. "We believe one of our core values is listening and responding…and I think what you'll see today is long term response to food and beverage. Variety and value in pricing that will make it easy for a family."
What are we talking? $2 hot dogs, pretzels and popcorn. $5 12 oz. domestic beer and $2 non alcoholic beverage products with unlimited free refills! Minus alcohol sales, there are high school football games in Georgia that charge more than that!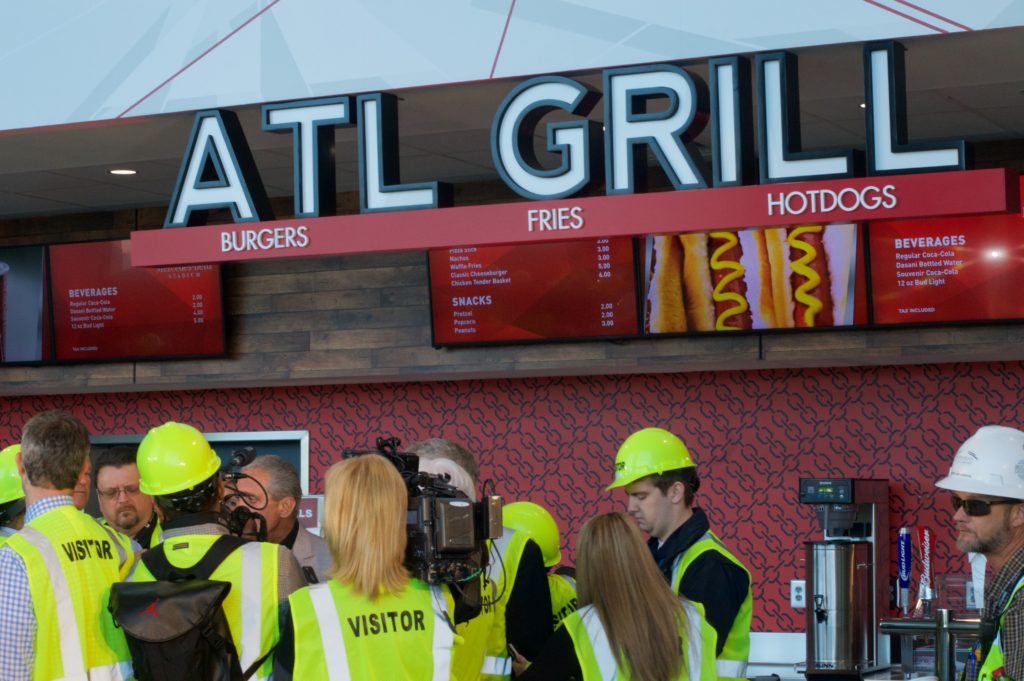 "Pricing is a way to say thank you to our fans for supporting all of our franchises and incredible events. Thank you to Atlanta for putting their resources behind this." – Arthur Blank.
The NFL's Voice of the Fan Survey, as well as primary research within Atlanta and other markets conducted by the Falcons and Atlanta United, clearly indicates that food and beverage is the third-most important driver of game-day satisfaction. Upon opening in 2017, Mercedes Benz stadium will offer food and beverage options developed to deliver what fans want.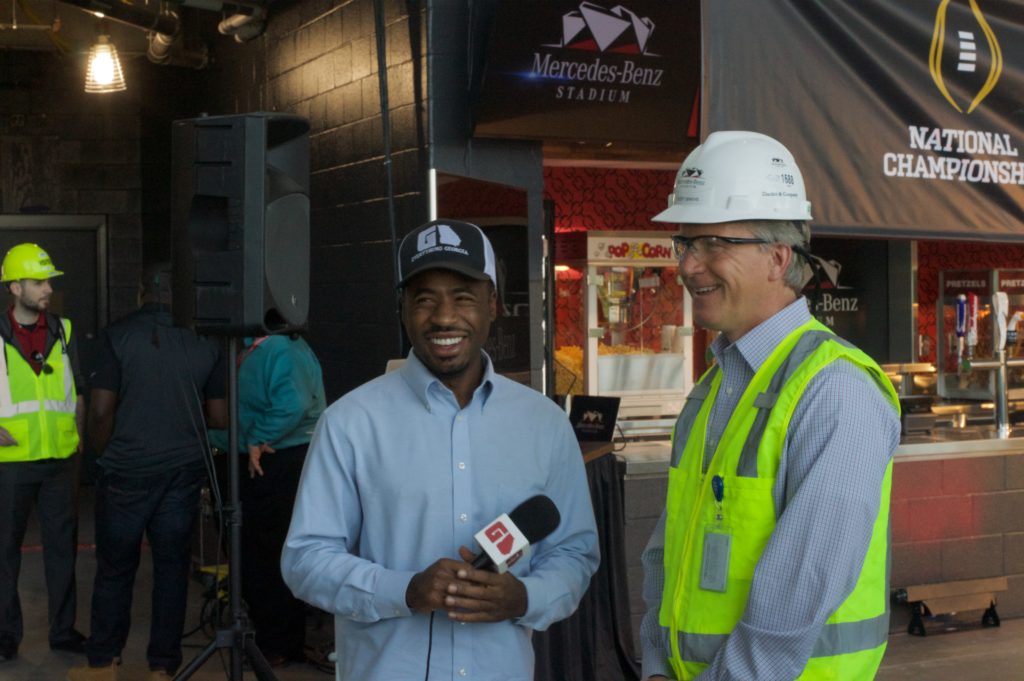 Though much business is left to be discussed, Blank did share that local brands and small businesses will be included as part of the new stadium. It is not confirmed but we can anticipate the world famous Fox Bros barbeque and possibly three to four new local additions.
Variety and pricing are not the only major value upgrades but also speed of service. The new Mercedes Benz Stadium will employ several new operational and design elements that include more than 670 concession points-of-sale (a 65 percent increase compared to the Georgia Dome), self-service soda refill stations away from the concession stands (shorter wait lines),increased on-site kitchen and cooking capacity to ensure freshness and whole dollar pricing (no more breaking bills).
Not much was known about the Mercedes Benz Stadium up until today, May 16th. The good people overseeing the development of Georgia's newest landmark invited us out for an exclusive tour and unveiling of the revolutionizing guest experience.
This slideshow requires JavaScript.