After a 3 year hiatus, GAFollowers' series of FIFA Tournaments returns to form.
This past Sunday saw GAFollowers, in partnership with Atlanta United, Axis Replay and Slim & Husky's, host their 4th ever FIFA tournament in the heart of Atlanta. Some of the best competitors from across Georgia, and even players from FL and AL, went head-to-head at Axis Replay in a battle for $1,000 cash!
Participants slowly trickled in to feel out the venue and their competition. The pre-game jitters, excitement, and focus was evident on faces of competitors from the badge check-ins to warm-up matches played among them. With that much money on the line, in single-elimination matches at that, it was safe to expect nothing less.
The entire tournament was a celebration of gaming and the events' sponsors did nothing less than compliment that fact. Before match play began, Slim and Husky's brought in their award-winning pizza for guests to fill up their tanks before and during the matches. Meanwhile Axis Replay, in addition to providing the third-place contestant with a month of free gaming, had all their high-end gaming on display and open to the public. They even made a GAFollowers themed cocktail cleverly named "Liquid Nitrogen" to keep of-age guests cool. Atlanta United, who provided the runner-up with a team-signed ball, was sure to make winners out of everyone. The team showered guests with free swag all evening and had the brand new King's Kit on display in all its glory.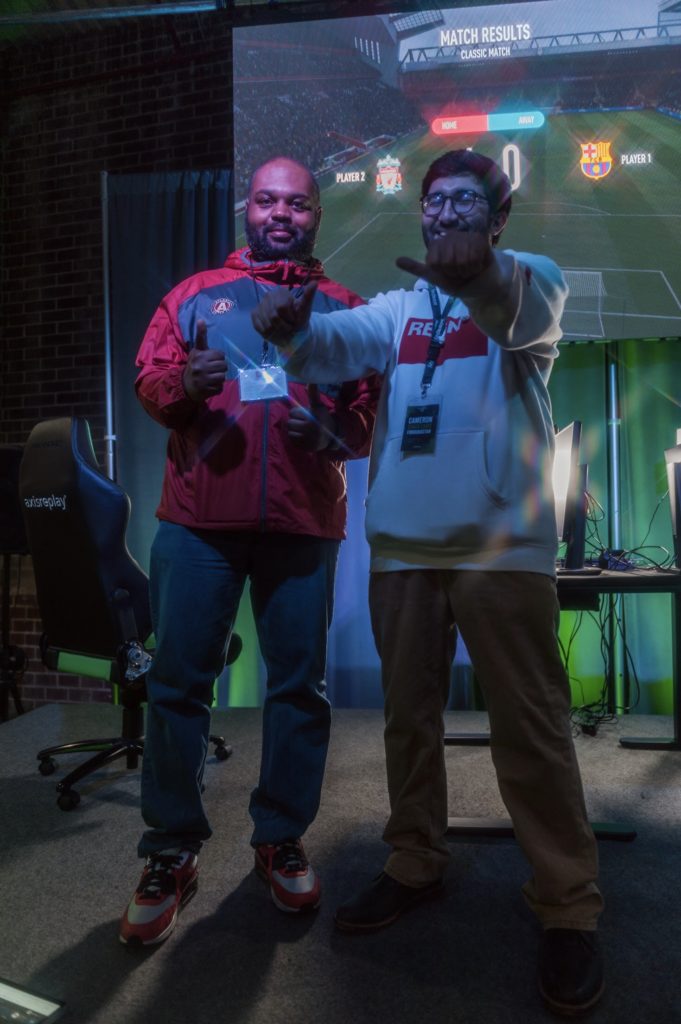 Once match play began, competitors locked into game mode. Eight different games were played simultaneously to rotate guests as quickly as possible throughout the long day ahead. Some of the competitors were selected at random to display their skills on the big screen in front of everyone in attendance and the live stream online. That kind of pressure was bound to bust a lot of pipes, but also lead to some diamonds, and memorable moments, emerging from the rough. From cheers of excitement to the look of utter defeat; the day was filled with emotional highs and lows. Former GAFollowers FIFA champions went out in blazes of glory, while up-and-coming talent broke through the ranks with statement wins.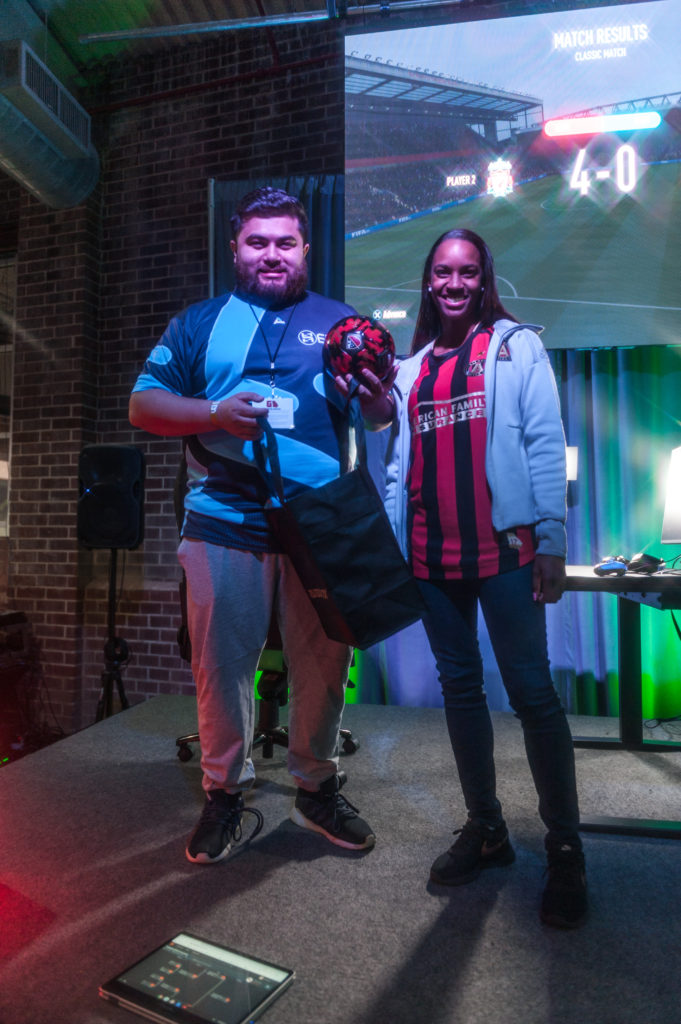 The final round of the tournament came down to Andrew Argumedo versus Brandon Cremeens. All eyes were on both competitors as remaining guests eagerly gathered around the big screen to see who would finally lay claim to the $1,000 cash. Andrew's team of choice was Liverpool while Brandon chose Barcelona. They say "the best defense is a good offense" and that proved to be true in the championship match as Andrew was on the attack for its entirety. After being 0-0 going into the 45th minute, Andrew struck first and you could feel it in the air that the game was essentially over. He went on to a stifling 4-1 win, and Andrew made sure it was known that he's an XBOX player who won this tournament on PS4. He also won the AGC FIFA tournament in Atlanta last year.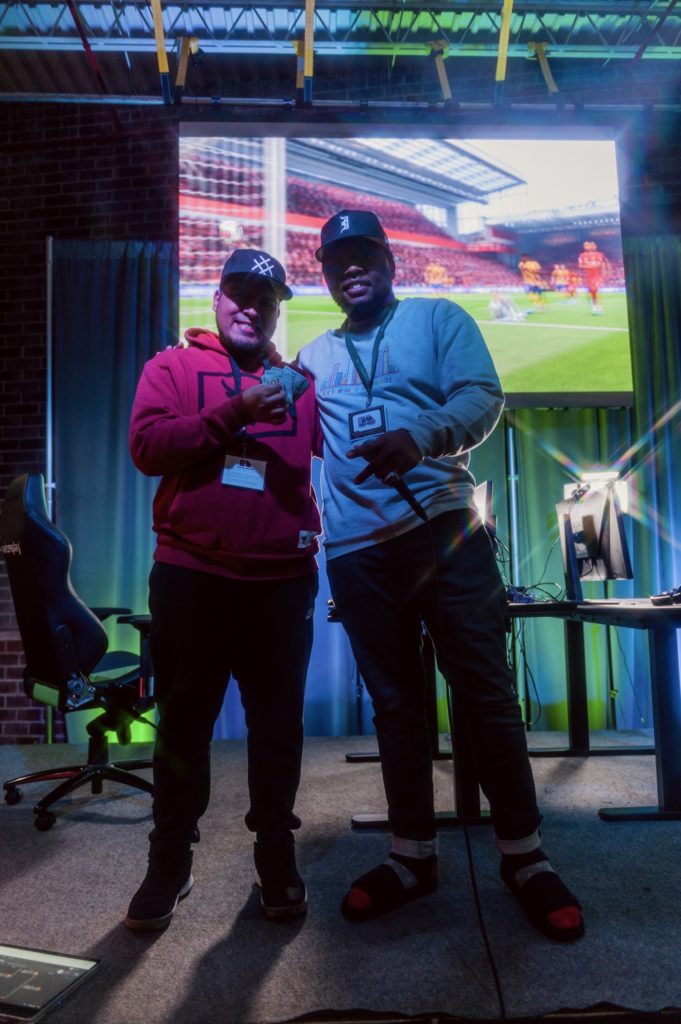 There could be only one winner, but we here at GAFollowers are the true winners for having such a great crowd. We can't thank you all enough! The love of not only FIFA but gaming, in general, was loud and clear on Sunday.
We'd also like to thank all the sponsors of this year's tournament for all their help! Make sure you stay tuned for updates on upcoming tournaments. Special thanks to Andy Le for the photos.
CHECK BELOW FOR PHOTOS OF THE EVENT
This slideshow requires JavaScript.