North Georgia has been struggling with a severe drought and while many have been hoping for rain, it seems like there's no relief on the way just yet.
In fact, conditions are only expected to get worse over the next few days.
The forecast isn't showing any major weather system that could finally bring ample rain to the area and conditions are quickly becoming so bleak that North Georgia is starting to look a lot like the Sahara Desert when it comes to drought conditions.
"We have something called the Keetch-Byram Drought Index," Ranger Pat Stockett of the Georgia Forestry Commission told 11Alive. "It's a scale that goes from 0 to 800 — 0 being pretty much the ocean and 800 being the Sahara Desert."
So where does North Georgia currently land on that scale?
Dangerously close to to the Sahara. North Georgia is currently in the mid to upper 700s.
The incredibly dry conditions are making wildfires a huge hazard and a common occurrence at the moment.
When crews struggled to put out one rapidly growing wildfire on Thursday, another wildfire started nearby and soon consumed roughly 30 acres of land.
Worsening conditions have caused Georgia leaders and local farmers to come together for prayer groups in hopes to bring rain while a major Metro Atlanta corn maze has already become a victim of this seemingly unending dry spell.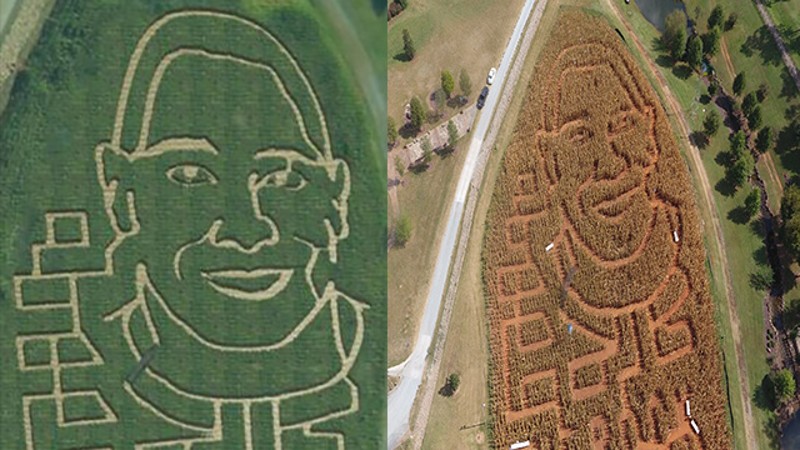 The AJC also highlighted the impact that this drought could have on local wildlife.
"For one thing, it could mean that food and cover will be harder to find," Charles Seabrook wrote in a myAJC post. "Less food could result in fewer offspring; even those that are born may not get sufficient food to survive. Loss of cover would be a serious problem for birds and animals that normally hide from predators in bushy plants and thickets."
Then there is, of course, the aquatic wildlife that are seeing their home slowly but surely shrink around them.
Rivers and lakes in areas affected by the drought have reached record low levels and some ponds have nearly dried up completely.
"Semiaquatic turtles, water snakes, frogs and salamanders may have to travel more than a mile to find wetlands still holding water," Seabrook continues. "Aquatic mammals such as beavers and otters also may have to roam far to avoid dryness."
It's a bleak situation but, for now, all any Georgia resident can do is continue hoping for rain.
Residents have also been advised not to do any burning during these conditions.