There are some sick people in the world. This is not a newfound discovery. To take advantage of the generosity of others by faking a terminal illness is LOW. My opinion aside, that is what one nurse in Cumming, GA recently did.
29-year-old Mary Bennett was charged with theft and forgery after it was discovered she was lying about having stage IV ovarian cancer. Authorities say the licensed practical nurse spent years collecting $25,000 in cash and donations.
Apparently Bennett used the money from donations to check things off her bucket list. Lets review some of the items scratched off the aforementioned bucket list according to Fox 5 Atlanta:
Free trip to New Orleans
Free hot air balloon ride
Free weekend at Treasure Bay in Biloxi
Free fishing trip in the Gulf of Mexico
Free ride on SkyView Atlanta
Free skydiving
Free Braves tickets with a signed card from Freddie Freeman, Jason Heyward, Andrelton Simmons and Fredi Gonzalez saying she was "in our thoughts and prayers."
Free tickets to see Phantom of the Opera at the Fox.
Free tickets to World of Coke.
A free tour and cookbook from Mary Mac's Tea Room.
And a huge spaghetti dinner thrown by local restaurant owner Kirk McConnell that raised $4000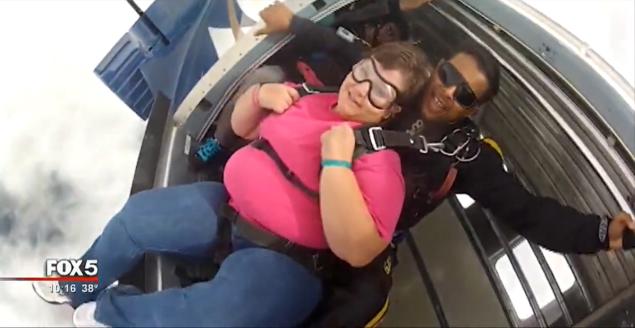 Bennett went as far as to shave her head to simulate her going through chemotherapy. She posted on Facebook that she was undergoing chemo and had her head shaved since her hair was going to fall out anyways.
It was also revealed that she would take trips to Houston for "medical procedures" that, as you can guess, she never received.
"She fed off the kindheartedness of the people in this community," said Forsyth County sheriff's Deputy Epi Rodriguez.
Authorities say an anonymous tip lead to the discovery and eventual arrest of Bennett. She has since been released on bond.