The very controversial House Bill 859 only needs a signature from Governor Nathan Deal at this point and Georgia will become the 9th state to allow guns on college campuses.
Today the Georgia Senate passed the bill which would legalize guns on school campuses for the very first time in Georgia. The bill allows for students over 21 years old with a weapons license to carry firearms anywhere on the campuses except dorms, fraternity & sorority houses and at athletic events.
Get a Georgia sticker for your car 🙂



HB859 also permits that all gun owners will have to conceal the weapon at all times. Many people believe this make things safer especially since Georgia requires gun owners to apply for gun "carry" permits that include fingerprinting and background checks.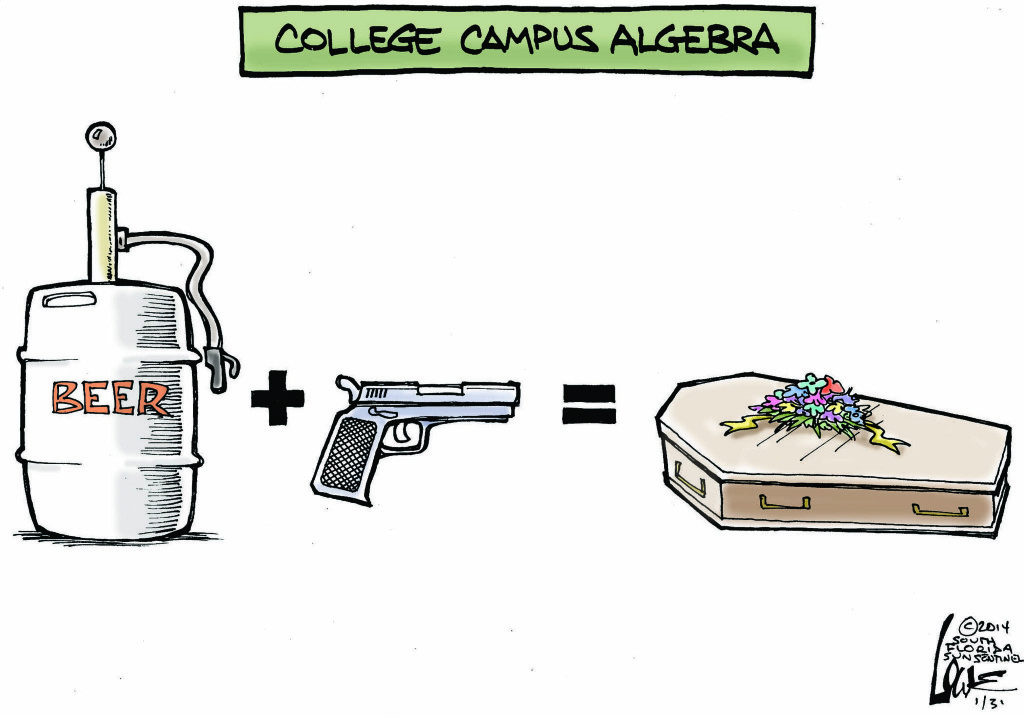 Georgia's Board of Regents have always expressed their disinterest involving guns on college and university campuses. Usually, they're successful with blocking attempts to legalize guns on campuses. The most recent attempt came in 2014 when the state House voted to legalize campus carry as part of a broader effort dubbed the "Guns Everywhere Bill."