One of the best things about Georgia is the amount of love that people have for beer and making beer. You'd be surprised to hear that some of the best beer is brewed in this state. More specifically, Atlanta and Athens.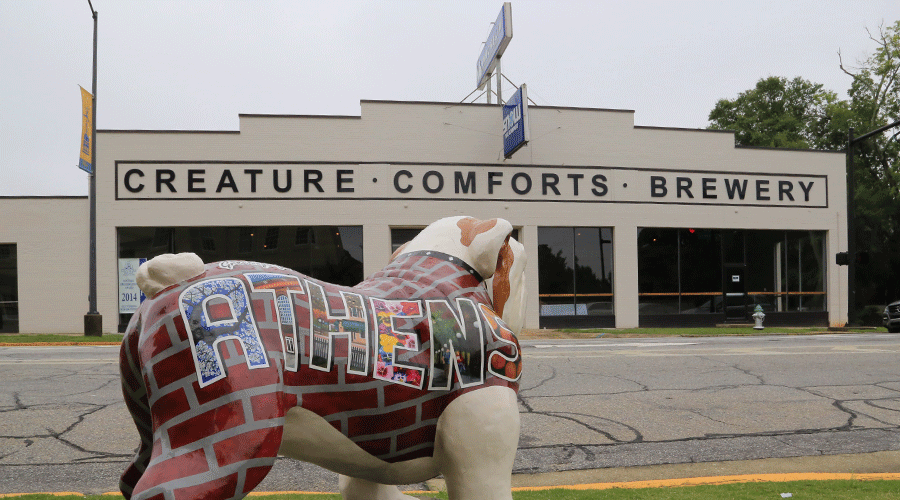 271 W Hancock Ave
Athens Georgia 30601
Located in Downtown Athens, this fairly new brewery popped up with an agenda. To make great beer, and that's just what they did. Creature Comforts started as a passion project from the founder's home and it only got bigger. "Crave Curiosity" is their motto, and it shows in their work. Although being one of the newest, they have shown why they deserve to be noticed. This past year, their beer Tropicália won best local beer in the state, and that's no easy win. Now they have a proud assortment of year round beers and seasonal choices that have graced our glasses.
Notable Beers: Tropicália, Athena, Bibo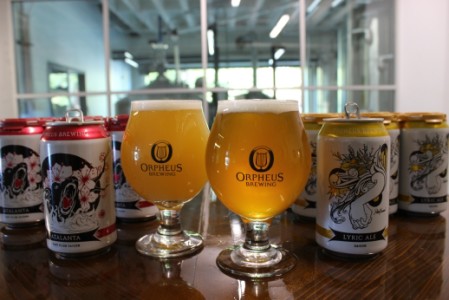 1440 Dutch Valley Place, Ne
Atlanta Georgia 30324
As you would've thought, Atlanta is quite the hub when it comes to beer. There are a sizable handful of craft breweries all fighting for the love of the locals. Orpheus sits right next to Piedmont Park and offers a well known list of beers that are hard to miss with their abstract art and names right on the can. Without a doubt it'll be some of the best beer to drink in town, and you'll be wondering why you haven't tried it sooner.
Notable Beers: Transmigration of Souls, Atalanta, Lyric Ale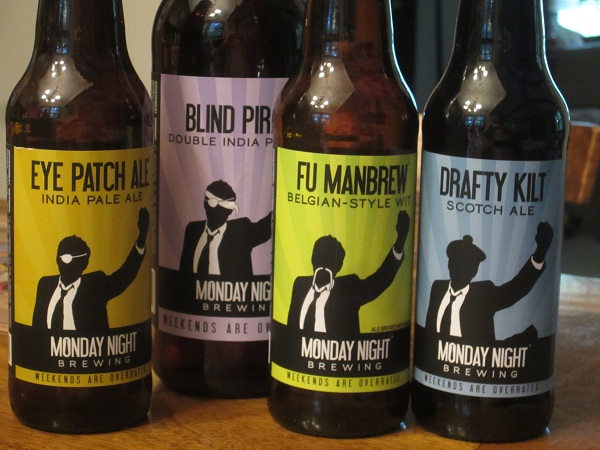 670 Trabert Ave Nw
Atlanta Georgia 30318
This wildly successful yet humble brewery started as an activity to help people bond at a small Atlanta bible study. It was soon after that they found out people were coming more for the beer and less for the good word. After trial and error on various attempts of beers, Monday Night had finally hit the mark they were looking for and took off with their trademark labeling. Currently they have one brewery near Howell Mill Rd, and will start building a second facility planned for a summer 2017 opening.
Notable Beers: Nerd Alert, Slap Fight, Fu Man Brew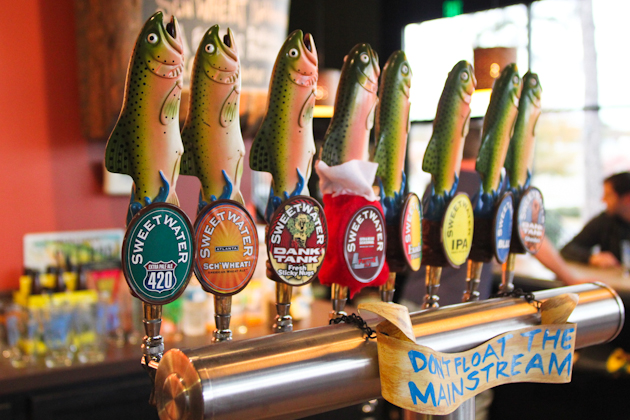 195 Ottley Dr Ne
Atlanta Georgia 30324
Chances are you've had a Sweetwater beer, since they're one of the breweries that have been on the Atlanta circuit a little longer. It'll also probably be the "go to" answer if you ask what beer is popular here in Atlanta. These days there's a lot of competition, but as we can all see, Sweetwater has stood the test and delivered some of the best to ATL.
Notable Beers: 420, Blue, IPA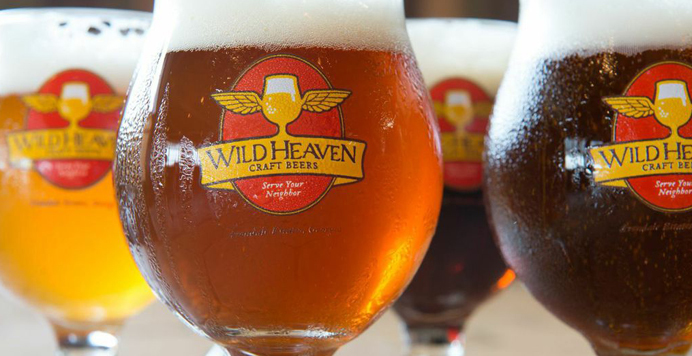 135B Maple St
Decatur Georgia 30030
Boasting a strong lineup of beers from Decatur, Wild Heaven fights to be one of the best breweries in the nation, and they might not be far off. They have certainly elevated the standards here in the south. With European techniques blended into American style, Wild Heaven creates some of the most distinct beers you'll taste.
Notable Beers: Emergency Drinking Beer, White Blackbird, Ode To Mercy