When the holidays are over but the weather outside is still just as frightful, what's a Georgian to do? Take a drive up to Marietta for seasonal fun and indoor entertainment and you'll be amazed at all this Atlanta burb has to offer.
If you're looking for indoor fun:
Sure, you can go to the movies, but there's so much more to do. Try one of Marietta's several theaters for a live show. The Earl Smith Strand Theatre always has something going on. Weekends in January, they're screening classic Mel Brooks movies to stave off those mid-winter blues. They also have open mic comedy nights on Wednesdays: free admission for all.
There are a number of community theaters in Marietta, too, each with their own style. Out of Box Theatre, for example, specializes in shows that are a little unconventional. They stage everything from comedies to musicals, all with an offbeat flair and stripped-down set that better showcases the actors and script. Their next production, 'Night Mother, starts Feb. 9. Students with ID get $10 off general admission.
Rather be part of the action than the audience? Then an escape game is for you. These riddle-filled rooms are popping up all over Georgia with two in Marietta alone. The Escapery opened in February and Project Escape launched one month later.
Project Escape offers three rooms, each with a different theme that will make you feel like you're walking onto a movie set. In Vault 202, you're trying to disarm a nuclear bomb in a post-apocalyptic world. Naturally, all the props make you feel like you're in an underground bunker, and the puzzles, while manageable, are complex.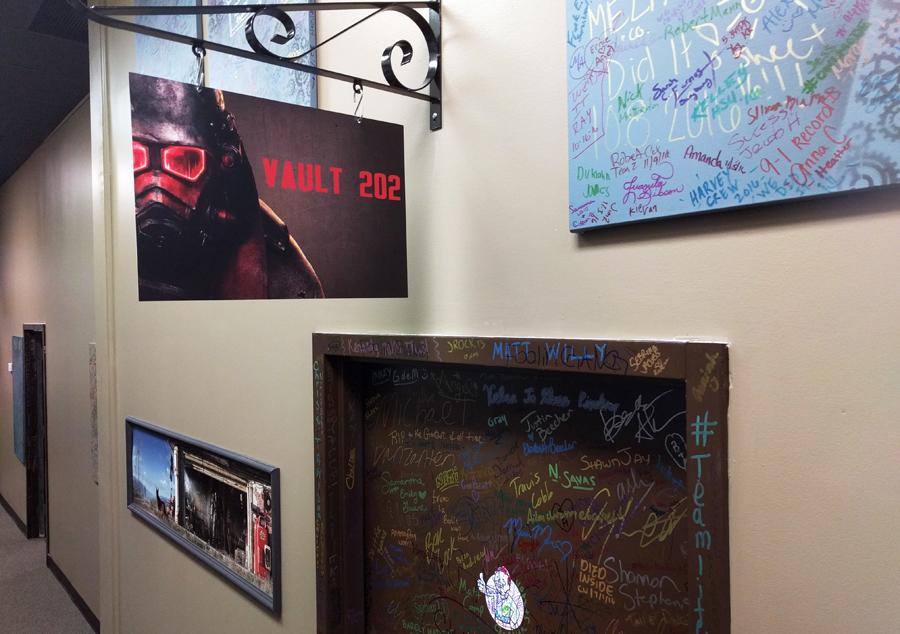 If you successfully escape, you can inscribe your name, initials, emoji or whatever on the room door. Fun fact I learned while visiting: teams of strangers actually have a higher success rate than groups where everyone knows each other. So if you don't book the entire room and are paired with someone else, don't worry. The odds are in your favor.
The Escapery currently has one room, Destiny, open for play, but they're planning to open two more this year. It takes a while to create the rooms since everything is hand-crafted. Staff artists and engineers guide the production process from idea to implementation, meaning you'll be working through one-of-a-kind puzzles. After you complete one room, you can earn a discount on your next adventure by filling out their mad lib card and posting it to Facebook.
If you start with Destiny, you have a decent chance at escaping — around 38% of teams do — but like with any escape room, you'll need your wits. April Simmons, one half of the husband-and-wife team behind The Escapery, has this advice:
Teamwork makes the dream work! Teams that communicate well and listen to the input of all team members invariably do better.
Use your resources. Many players see it as a point of pride to not access the free clues our Game Masters offer. We only offer clues because they are necessary for most groups to succeed — use them!
Fun and engagement are the goal. Yes, it's fun to win, but it's also fun to play. The first question we ask every group upon completion of their adventure is, "Did you have fun?"
The Escapery also hosts bimonthly game nights if you're looking to while away an evening indoors.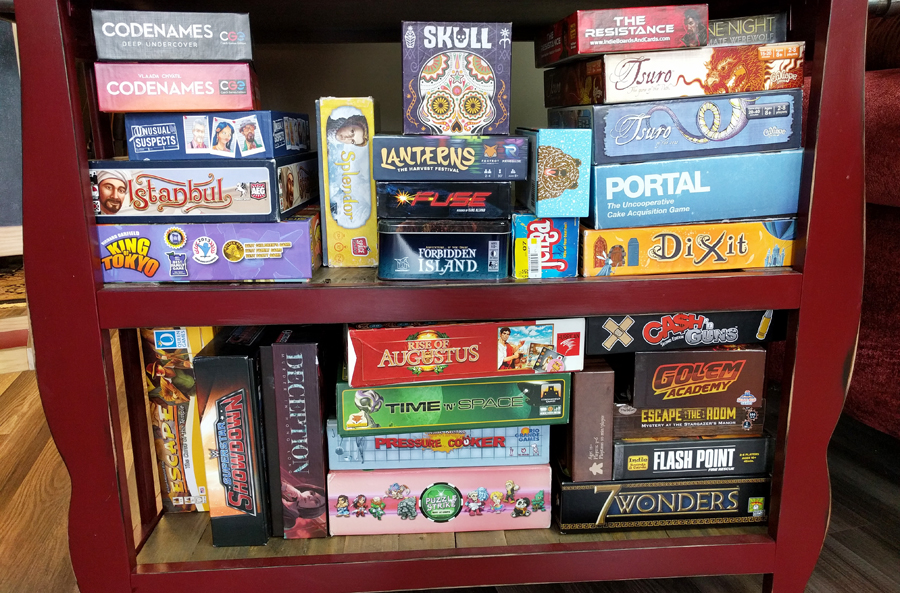 If you're ready to enjoy winter:
Feeling the season? Winter is more than Christmas carols and reindeer. The folks at the Marietta Square know this, which is why you can go ice skating outdoors at Glover Park through February, long after the holidays are over. The rink opened for the first time in 2015, but they extended the hours this year due to popularity. Skating is open daily, and parking on the square and on the nearby parking decks is free.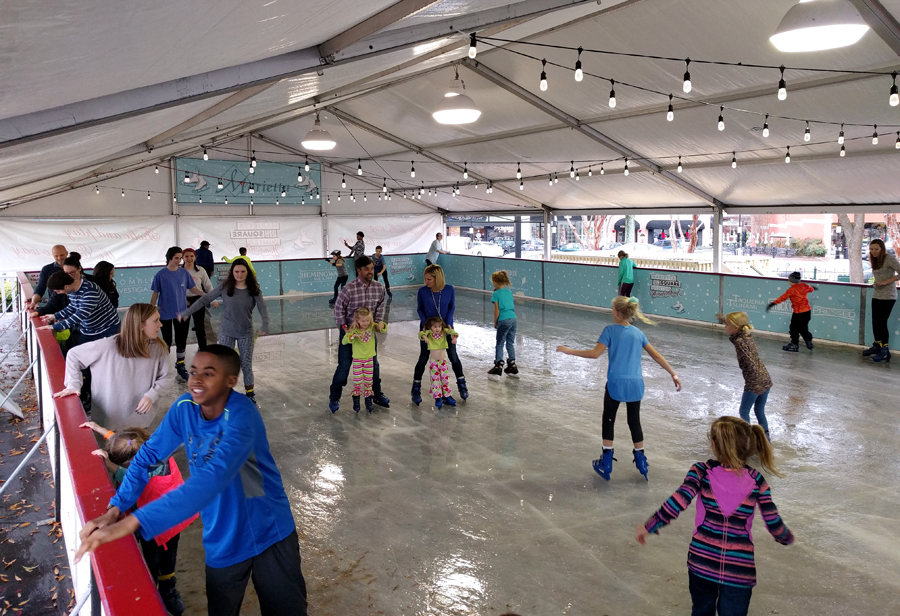 Get to know the square even better with the Marietta Food Tour. This foodie-friendly walking tour takes you to seven local destinations, sprinkling in tidbits of movie trivia, culture and history so you leave not only full but also savvy on Marietta lore.
Many of the restaurants have won local and national attention, including features on the Travel Channel and Food Network. It's a progressive meal, with only a light sample at each spot, meaning you won't be overly stuffed. And many of the dishes are the perfect antidote to chilly weather. The Colombian tamale at Kiosco Restaurant, for example, is hot and hearty, served in a cozy dining room that seats only a handful of guests. And don't forget the stops for drinks. What warms you up quite like coffee or, better yet, wine?
Owners Cecilie and Brian say they want to make you feel like a Marietta Square insider, so you hobnob with an Australian master baker, learn how coffee beans are roasted and taste a custom-sized pot pie made just for tour-goers. Bonus: You get to take home a coupon for each stop along your trip.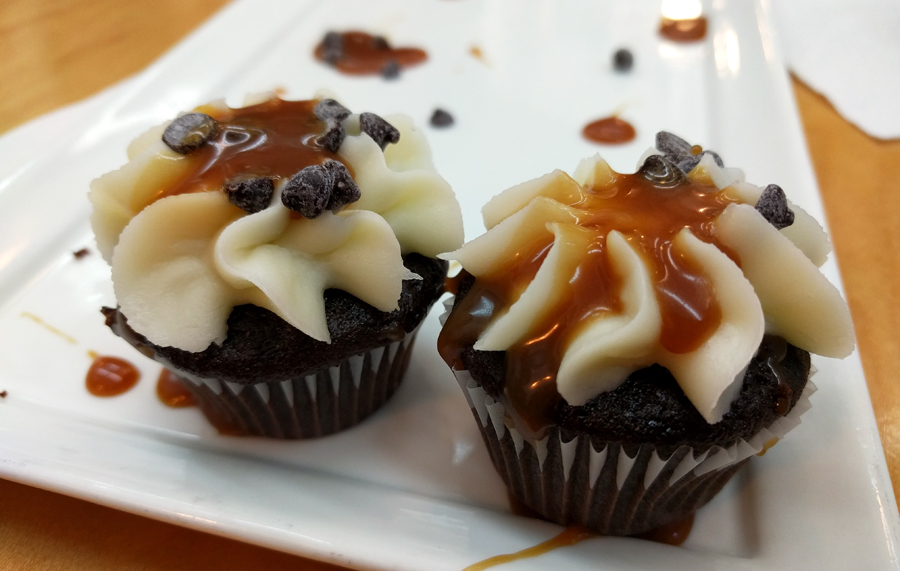 Of course, even if you don't sign up for the tour, the Marietta Square is worth a stroll. You'll find crowds a bit lighter during colder months, leaving you plenty of room to window shop. There are some pretty unique stores that are worth a visit, including a British grocery, a psychedelic trick shop and a year-round Christmas emporium.
So happy winter. Feel free to frolic and play in Marietta long into March. Summer will be here before we know it.