At GA Followers, we like to take care of our people and have a good time.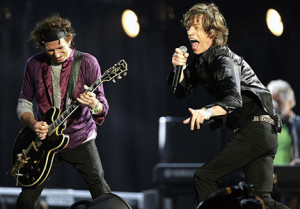 So, when a too-good-to-be-true giveaway comes across our desks, we want to let y'all know about it first. On Tuesday, June 9th, the Rolling Stones are coming to town, and they'll be rocking Georgia's world from the main stage of Bobby Dodd Stadium!
FreshTix is offering an amazing giveaway that includes:
All you need to do to enter is:
Go to this link (http://woobox.com/y9gocx) and register
Tweet about the sweepstakes using #StonesNightOut
Have the best time with the Rolling Stones on 6/9
Let us know in the comments below if you'd like to keep hearing about contests like this, and best of luck winning this amazing experience!