"I'm hungry, can we go get something to eat?" she says. "Yeah, of course" he replies, "Oh, wait.. I'm broke…." 
The short-lived conversation above may appear funny, but what is in fact even more humorous than that is the record-breaking number of times that exact conversation seems to be happening between our young adults every day. The thought of treating yourself – or your loved one, friend, etc. – may be a wonderful one, but the truth is: dining in a prestigious and expensive restaurant is just not as popular of a pastime as we'd like it to be.
So instead, we find ourselves at Taco Bell or the glorious McDonald's dollar menu – only to find that these slightly less than extraordinary meals do not always seem to hit the spot. I can't guarantee that the hole in your wallet where your money should be will get any smaller, but I do promise some variety that you may not have been exposed to before. The following list will be perfect for those of you desiring to finally commit to that new and exciting restaurant – without that tiresome and pricey fee, of course.
Rise – N – Dine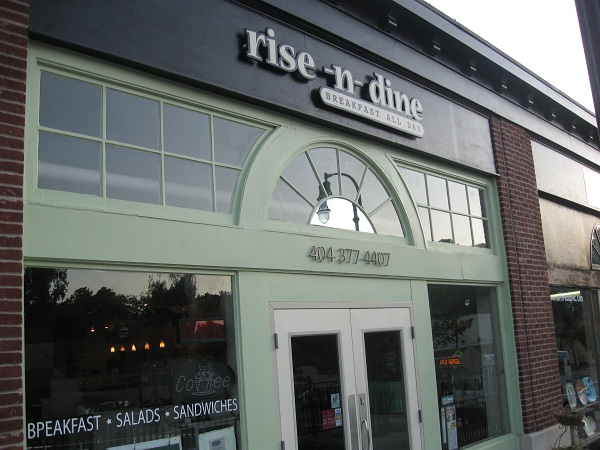 This quirky little diner, located in Emory Village in Atlanta, is the ideal brunch date for two not-so-spendy friends. Though they specialize in breakfast items, they also have a list of sandwiches and lunch items to choose from as well – whichever floats your boat. Their extensive list of coffees is what really had me, but their odd list of "popular choices" was definitely a close second. Items such as sweet potato pancakes, sausage tacos, and polish omelets may seem odd, yet they are of the most highly recommended items of the menu. If breakfast items this unusual-sounding frighten you, don't you fear – there's buttermilk pancakes and Belgium waffles as well to save the day.

The Varsity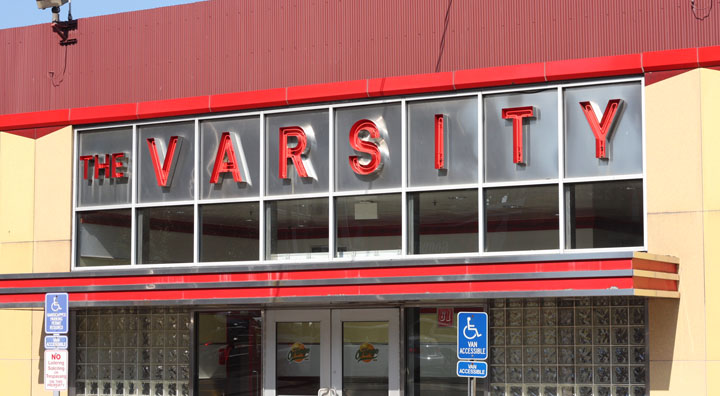 "What'll ya have? What'll ya have?"
If this phrase is unfamiliar to you, perhaps you should stop reading right now and take a trip to one of the Varsity's eight locations within Atlanta and Athens, just so you can be fully informed. This classical restaurant may be quite the opposite of the "divine dining experience" I suggested earlier, but it's cheap and it's good – so what more could you really ask for? Their chili dogs are by far their most popular item, but they're not complete without a side of onion rings and a Varsity Orange to drink. Even if you don't love the food, the experience is unmatched with the Varsity holding the title of the "world's largest carhop" – allowing you to park at the designated area and order, and have your food brought out to you by uniformed staffers.
Saki Japanese Steakhouse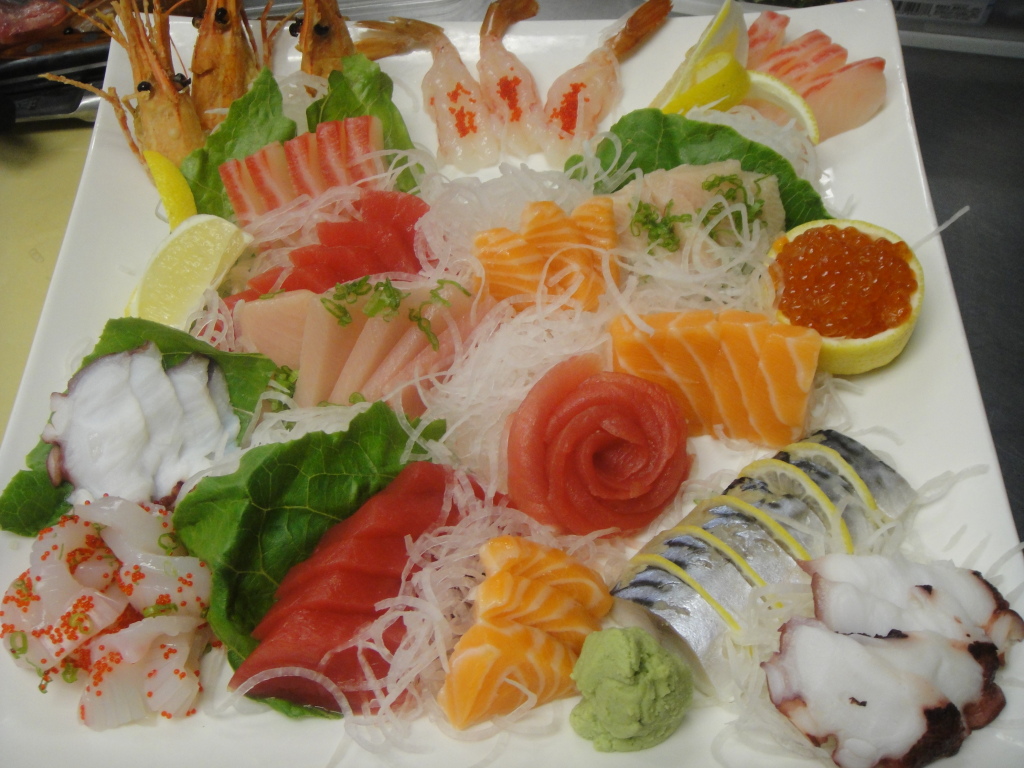 Before, I thought that sushi would only be good when it was expensive and small.
After I had Saki, I realized how stupid I was for ever thinking such foolishness.
This cute little restaurant in the small downtown of Hampton, Georgia, just may be the epitome of the hidden sushi place that is idealized. The dining room may be small, but on a Friday and Saturday night, there is an impressive amount of people crammed in there, happily stuffing their faces with an array of sushi and sashimi. As a sushi-lover myself, I can honestly say that I would much prefer their reasonable prices and delicious meals, rather than the over-priced decent sushi I can get at a larger, more "known" restaurant. The place is great, the atmosphere is always welcoming; however, there is one drawback – they're closed on Mondays.

La Mexicana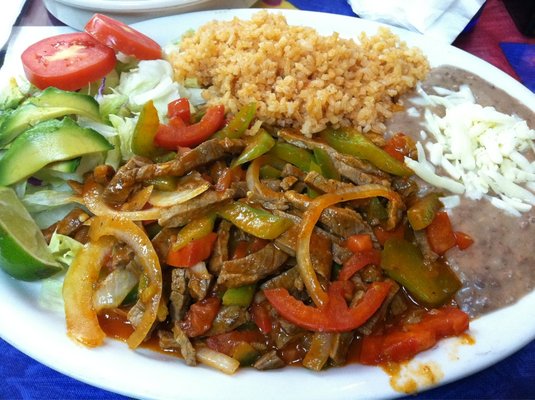 The single most known fact of the world is that nearly everybody likes Mexican food. Actually, that statement is probably false but it is true to say that not all Mexican restaurants are equivalent. La Mexicana, located in Columbus, is labeled as having "authentic Mexican food", rather than the Americanized versions that are so popular at most other Mexican places. But, it gets better, the food is cheap too! (Why else would it be on this list?) A whole menu of items to choose from, including their infamous tamales and tacos, most under $10. The restaurant itself is not that noticeable – so you may want to thank me for introducing such a fine establishment to you. The restaurant is located in the back of a grocery store, but don't worry, it's not sketchy and it's totally worth the befuddled look you'll have on your face when you realize that some of the cheapest Mexican food you have, came from a "hole-in-the-wall" Mexican restaurant you probably never knew about.

House of Hummus Mediterranean Café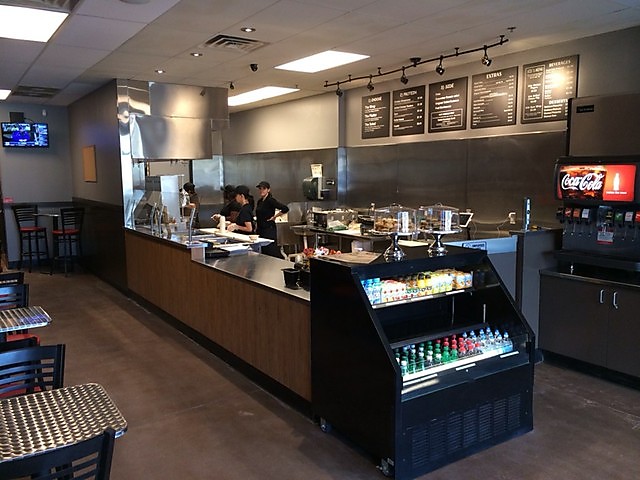 I told you I would change it up, and this is me proving it. True Mediterranean – style food, located just around the corner in the lovely Alpharetta, Georgia. This delectable diner, with its friendly waiters equipped to answer any questions you may have about their menu, always leaves their guests satisfied – not only with their low prices, but also with their generous portions of unique dishes. As their name may suggest, they pride themselves in their impressive array of different humus' to try while you are dining in.  But not only will you have an array of hummus' to sample, but the best falafel within miles. So, between falafels and hummus and cheap prices – I don't see the point in adding any more to my already extremely convincing argument that this is a restaurant that should definitely be looked into.
Clocked!
This diner with a type of psychedelic nostalgic ambiance proves to be of the most popular little burger joints in all of Athens. Despite the "hipster-y" aura of it all, the restaurant still promises to only offer organic and natural ingredients. With several different burgers to choose from, the only harder decision you will face while visiting is which of the sides you will try – I, personally, would probably make a point to try them all. They have fries and tater tots which are highly recommended and loved, but they also have some fantastic onion rings which seems to be a harder treat to come across amongst most restaurants nowadays. No matter what side you get, make sure you enjoy it in its entirety as you scarf down that "out of this world" burger, just to wash it down with a great, old-fashioned milkshake – because what would a burger joint even be without milkshakes?
Eating can become an expensive habit, but it doesn't have to be. I sincerely hope you will all check out the restaurants listed above when you get short on cash next time and McDonalds just won't cut it. It's important to remember that we, as young – and probably very cheap – adults, deserve to splurge in variety without having to actually splurge our bank account.