Are you a designer? Young professional? Or a student who hasn't had the best of luck with Windows? Well you're just in luck! Apple finally announced its new MacBook Pro.
With this exciting announcement, many Apple stores were setting up line dividers early Thursday morning which further ignited flames of early rumors pouring in about today being the possible release date of the new MacBook Pro.
As usual, Apple had their Keynote presentation scheduled for their newest products, but before the presentation began, their online store mysteriously went down and stayed as so until 30 minutes after the presentation ended. Seems a bit odd, right? Maybe they're into magic tricks.




However, once the website was back online, the new and refreshed MacBook Pro was available for purchasing and the 2012 MacBook Pro model had been removed.
Apple's disappearing act scare you off a bit? Well here are some things you want to know about the new MacBook Pro, and maybe you'll come crawling back.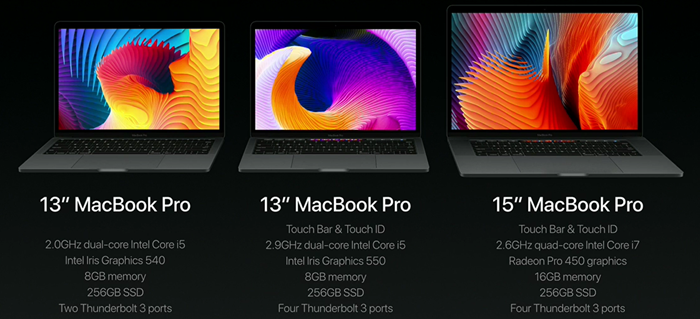 Apple has launched three new models of their MacBook Pros starting from screen sizes of 15-inches and two different 13-inch models all ranging from prices of $1,499 to $2,799 depending on what bells and whistles you can or can't live without. For example, the least expensive model excludes the new Touch Bar feature, which has already come under fire in early reviews as being a gimmicky add on without much use for the advanced creative that Apple usually caters to.
So what is the Touch Bar?
The Touch Bar is a touchscreen part of the keyboard and will adapt to the software the user has running such as adjusting volumes on Djay or editing your photos on Adobe Photoshop with a touch of your finger.
Powered by a new chip Apple calls T1, Touch Bar will include TouchID and Apple Pay functionality.
Additionally, MacOS Sierra provides iOS developers with increased freedom to integrate their apps to the iOS environment. This means third-party apps will also be able to interact with the Touch Bar.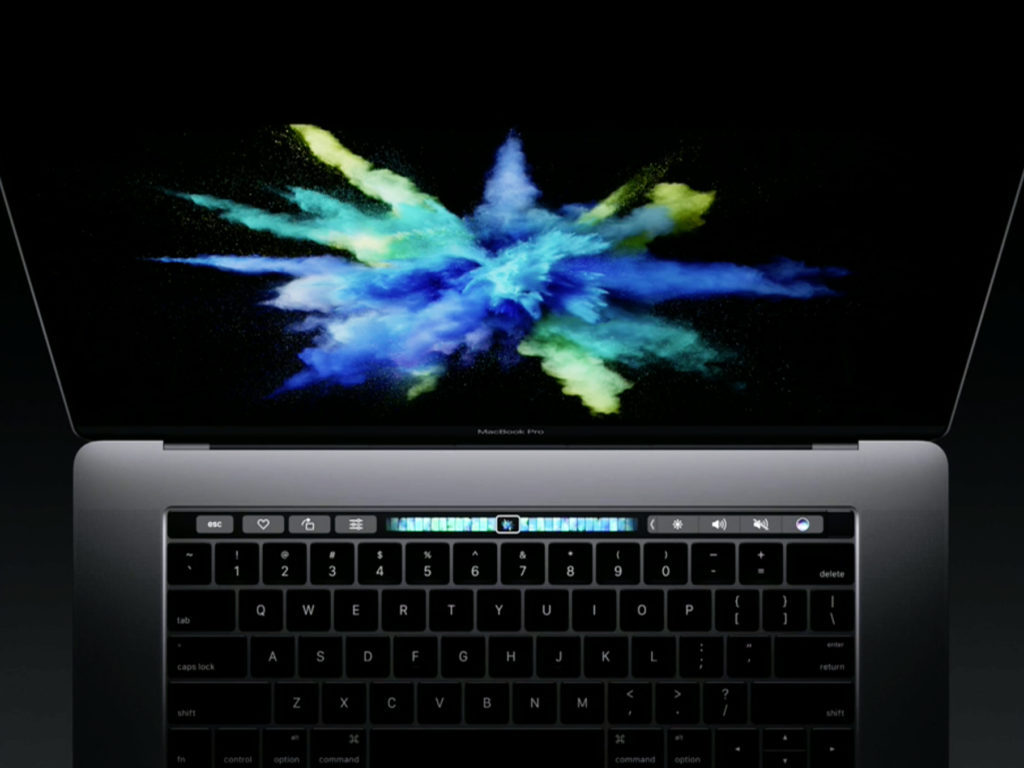 Furthermore, the MacBook Pro is now lighter, thinner, brighter, has double the size trackpad, longer battery life and so much more.
But there are skeptics who feels like the new improvements didn't live up to the hype or the wait.
Apple's move surprisingly took a step away from the idea of an easy ecosystem between products, which could be a huge head ache for students who thrive off an efficient workflow.
The USB-C equipped MacBook Pro just doesn't seem to be the perfect match for the new iPhone 7 and you will have to budget in a $20 adapter if you're looking to actually connect the devices. Also, your new lightning earbuds will find no place here. Again, you'll be living off an adapter for that.
When it's all said and done, we will just have to wait and see if creatives and professionals are impressed with Apple's long-awaited upgrade to the MacBook Pro line or if this will be the final straw that sends more users over to the increasingly popular Microsoft Surface.