The sun warmed Juan's skin as he geared up for his first 100-mile bike ride. With his longest ride being just over 70 miles, this was uncharted territory for his body. Seven other members of the Dynamo Sports Club joined Juan for his first big ride, all of them more seasoned than him. They stressed the importance of preparation, trial and error.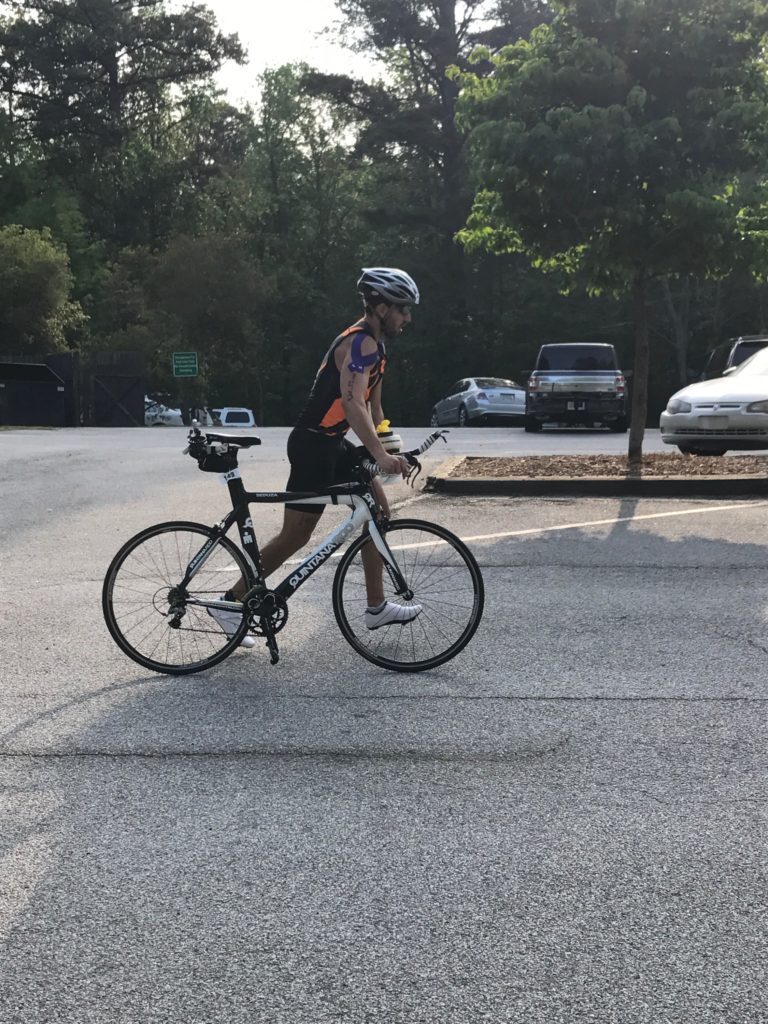 Embarking from the Budweiser facility outside Cartersville, the group of 8 took regular breaks during the 100 miler to ensure they stayed hydrated, fueled and ready for the next leg. Juan was supposed to intake about 300 calories per hour and lots of water, electrolytes and salt tablets over the six hour ride. Around mile 80, Juan realized he had only taken 800 of the 1,800 calories necessary, and that's when trouble started.
Exhausted yawns signaled his body's thirst for oxygen. Cramps splintered up his calves and quads. Hunger ached in his core and his mouth seemed perpetually parched. On top of that, the chronic pain from the foot he fractured just one year prior throbbed and begged Juan to throw in the towel, but he had just one thing on his mind.
She felt pain too. More than this. I can't stop. I won't stop.
Juan kept peddling and finished his first hundred-mile ride. His shocked body took time to recover, but he was back on his strict training regimen the next day. After all, 100 miles doesn't even scratch the surface of what Juan will encounter on June 11th, the date of his first Ironman.
In a single day, Juan will swim 2.4 miles, bike 112 miles and run 26.2 miles for a total of 140.6 miles conquered. To take on this challenge, he needs all the help he can get.
Coach Brent Pease agreed to take Juan on as one of his triathletes. A well-known endurance coach, Brent has prepared hundreds of athletes for huge challenges like the ironman, and even huger challenges like carrying a cerebral palsy patient from start to finish line through the nonprofit he co-founded in his brother's name, The Kyle Pease Foundation, but that's a story for another time.
Coach Brent laid out the myriad of training sessions Juan would endure before taking on his first ironman. Having just completed his hardest week yet, Juan gave me a sneak peak into the daily routine of an ironclad hopeful.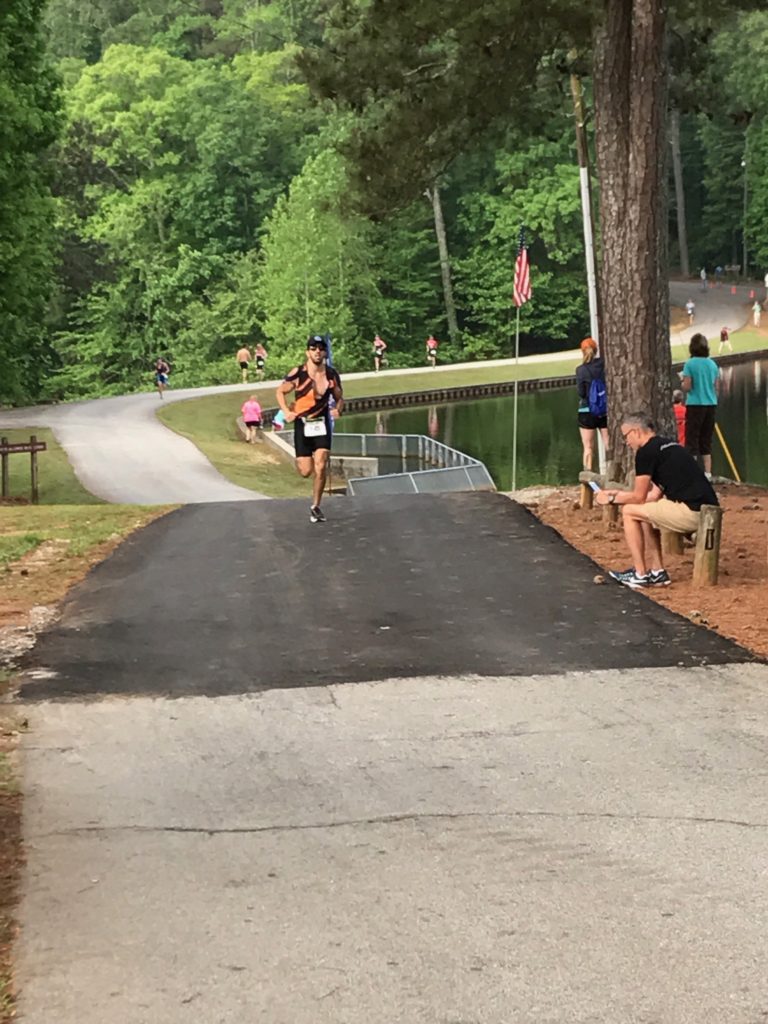 Last week, Juan swam four times, each swim longer than the actual leg of the iron man to make it feel like a doggy paddle down the lazy river. He completed his second longest runs, spanning 16 and 18 miles, on days with bike or swim workouts in order to condition his body to be able to switch active muscle groups seamlessly. Lastly, he peddled through his longest ride, 120 miles through the Bud Light Spin Club course followed by a 3 mile run, feeling much more prepared and conditioned than the first time he broke 100 miles a few weeks back. All of this amounted to over 200 miles covered in a week with over 22 active hours of training.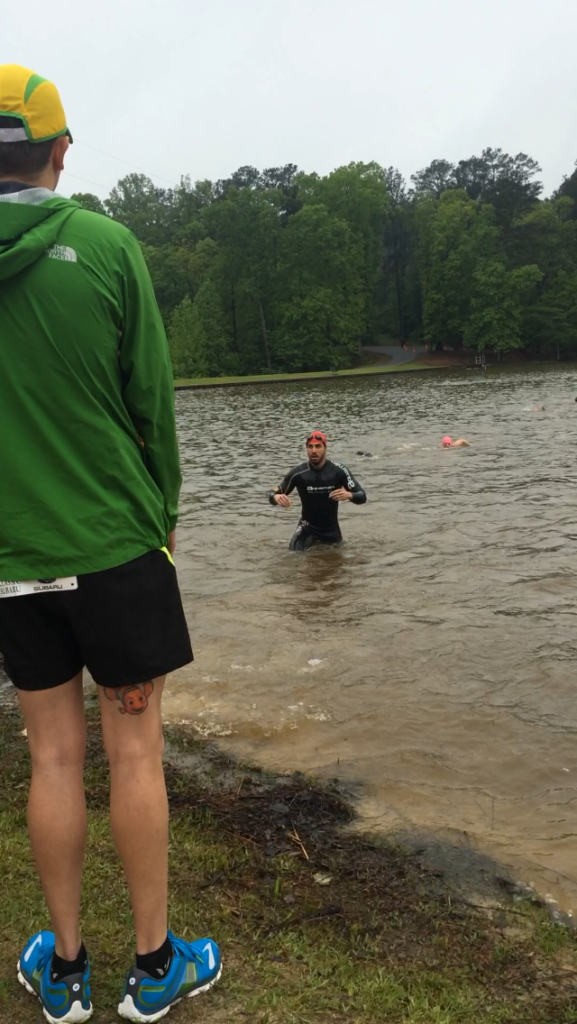 On top of that, the bar-owning, event-throwing social maven has drastically changed his usual lifestyle. He has sacrificed some of his favorite foods, including the off-the-menu "Juan" sandwich at his bar, Big Sky Buckhead. He has reduced his usual drinks, pre-games and parties in order to stay focussed on the goal; finishing the ironman. All of these concessions trigger the same voice that urged him onward on his first big ride.
She sacrificed too. More than this. Her favorite foods and drinks. Dance parties with her friends. I won't give in. I won't give up.
The diet, physical training and mental conditioning required for an ironman is more than what an average human being endures in a lifetime. This begs the question, why would Juan put himself through this?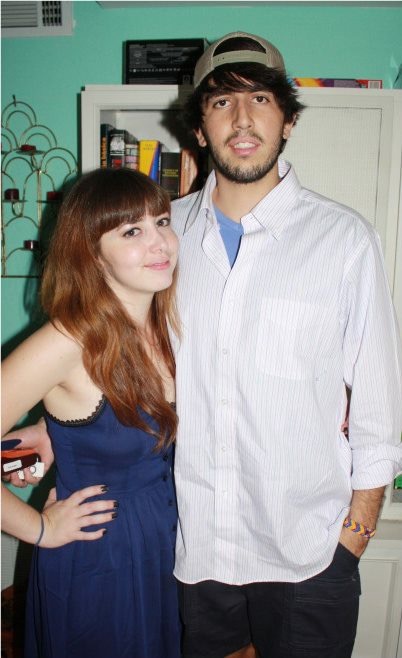 Laura Patricia Calle was Juan's hero, best friend and little sister. Growing up, Juan loved and looked out for Laura. They spent so much time together that their parents were worried they wouldn't branch out to make other friends, so they sent their son and daughter to different prep schools. In college, Juan was starting businesses and staying busy in Athens, while Laura studied anthropology and got involved in the Atlanta art scene, namely Living Walls.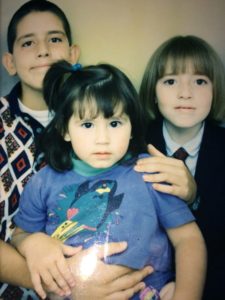 Juan recounted, "While she wasn't a well-known artist herself, she was passionate about enabling artists to be able to support themselves while creating amazing artwork," like the street art that peppers the Beltline. She loved beauty and consistently put others before herself. "She would always try to help others. She would fight other people's fights. Even when she was sick, she would rather talk about how she could help her friends with their challenges."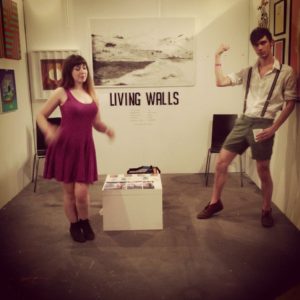 It was this selfless kindness that brought the Living Walls family and larger Atlanta community together when she passed away in November 2015. They dedicated a massive mural to her honor, and have committed to keeping it pristine to preserve her memory for all those she touched.
Laura suffered from a form of chronic kidney disease, diagnosed during a regular physical in 2014. For the next year and a half, she kept a positive attitude through consultations, treatments and moving home to undergo dialysis and more comprehensive care. Throughout the process, the American Kidney Fund provided the education and resources for Laura and the Calle family to understand the disease and how best to deal with it. For others, the non-profit organization provides funds and relief for people that suffered like Laura, which is why Juan chose to run a triathlon to raise money for the American Kidney Fund.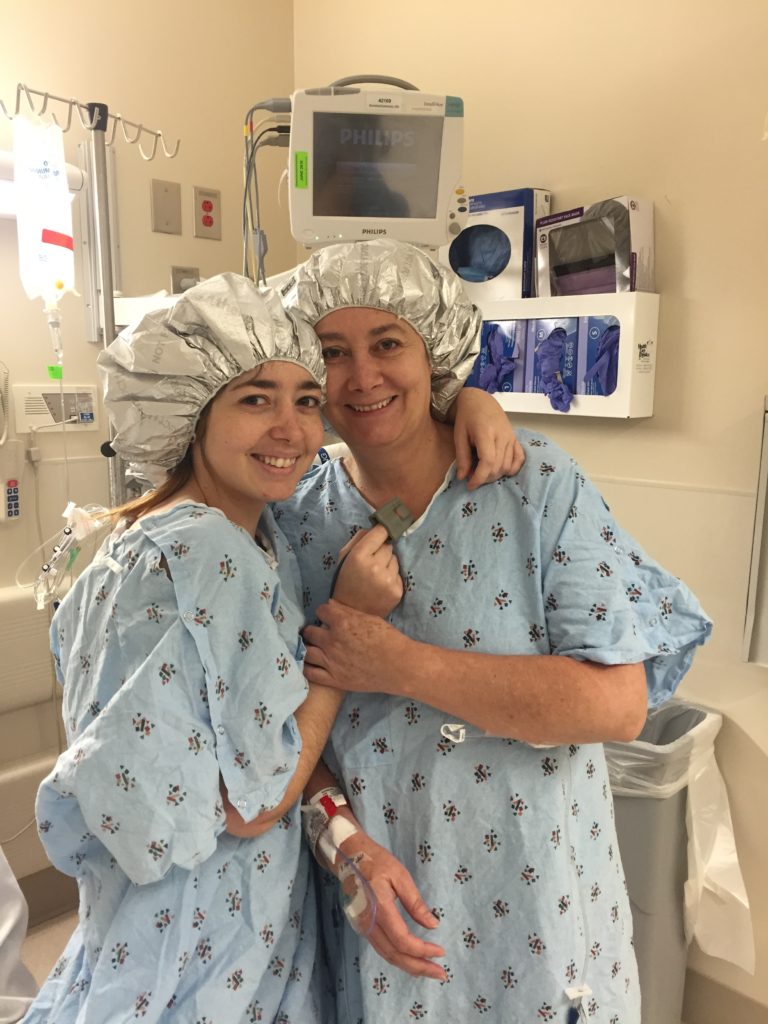 Juan remembers the first big information session she had to go to. Laura called Juan first to accompany her, hold her hand and learn about how best to take on the disease. Throughout treatment, they only grew closer and closer, supporting and loving each other until the last day.
"Since I was a kid, I always wanted to do triathlons, but never had the time, money or drive to follow through with it. Whenever I told Laura about my dreams, she would tell me to do it, and to do it all the way. I know that if I asked Laura if I should take on this challenge, she'd be the first to tell me to finish the ironman."
So Juan signed up for the ironman in his sister's honor. For months, he's been training to do his very best on June 11th in Colorado. 
"During training, I know there are going to be ups and downs and days I want to quit. I think about my sister everyday, first thing in the morning and last thing at night. Through training, I think about her on long rides, tough runs and rough recovery days."

It's the strength derived from his sister that fuels Juan's passion and drive to not only complete the ironman for Laura, but also raise $15,000 for the American Kidney Fund in the process. With just under a month to go, he's made great progress in both training and fundraising.
"She went through a battle every single day. Not just the physical sacrifices, pain and time in the hospital, but the constant mental challenges. It was a year and a half of thinking about what she can and can't do, not being able to have fun with her friends or eat her favorite foods. What I'm doing is nothing compared to all that."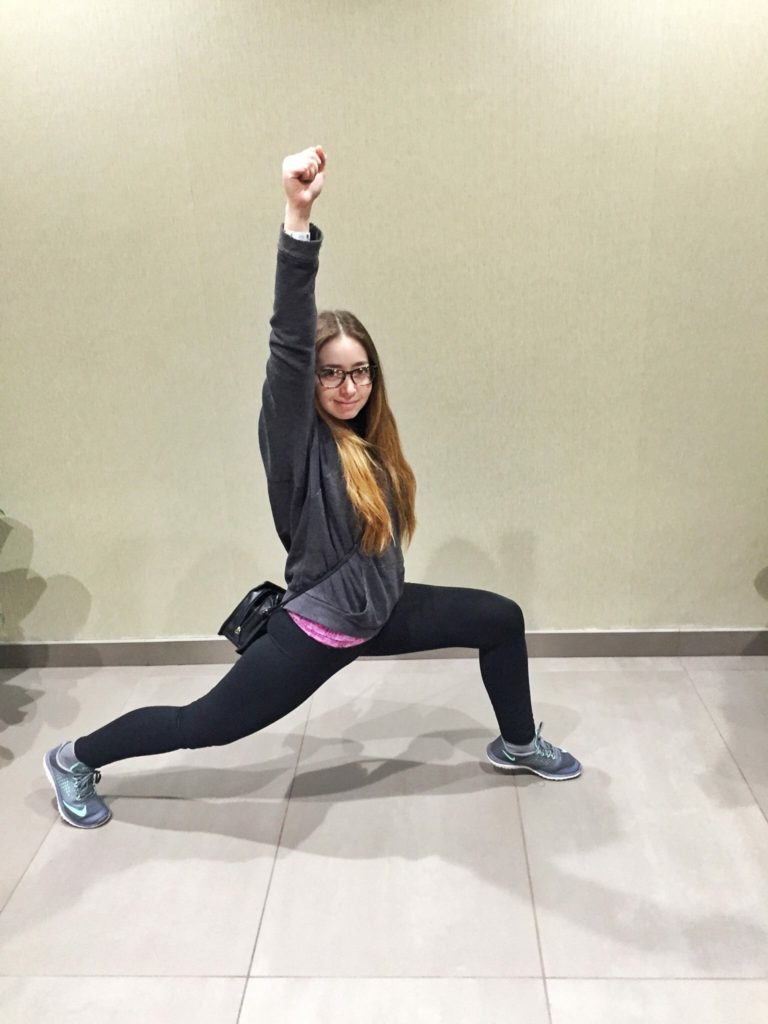 When Juan starts the first leg of his triathlon after months of training, his sister's iconic image will be posted proudly on his bike, and her voice is sure to be in Juan's heart, encouraging him closer and closer to the finish line.
You can do it, Juan. Keep going.
Follow Juan's journey and consider supporting his campaign here.