Jennifer Aniston was spotted arriving in Atlanta this week to start the filming for Gary Marshall's 'Mother's Day". The film also stars Georgian Julia Roberts, Kate Hudson and Jason Sudeikis and is set to hit theaters on April 29th, 2016 (a week before Mother's Day). The film follows the lives of the actresses leading up to titled film.
Jennifer Aniston is fresh off her honeymoon with actor/screenwriter Justin Theroux. Earlier this month they were both seen looking "very happy" together in Bora Bora.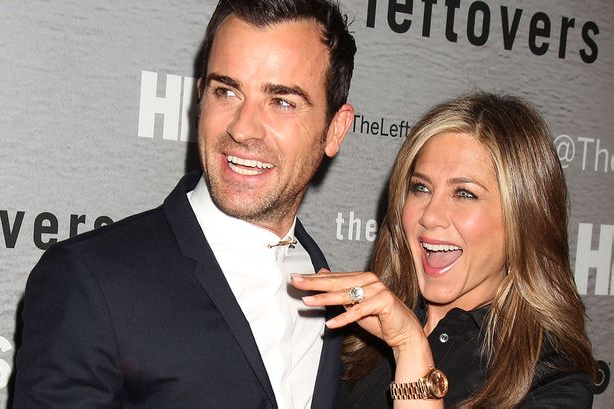 She was seen sporting her Jennifer Meyer-designed wedding band after landing in Atlanta. Wearing a jean jacket, sunglasses and flip-flops, Jennifer Aniston was looking comfy as ever.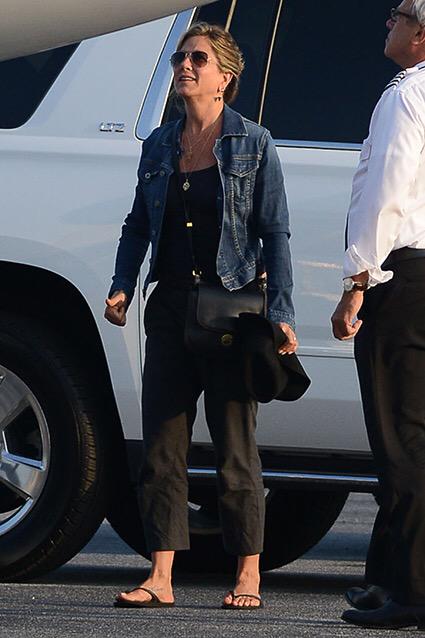 Jewelry designer Jennifer Meyer, who's married to Tobey Maguire, recently called designing her friends' wedding rings "an honor".
Keep your eyes peeled, you may run into one of the stars by hanging around in Atlanta.
Please "LIKE" us on Facebook for more!