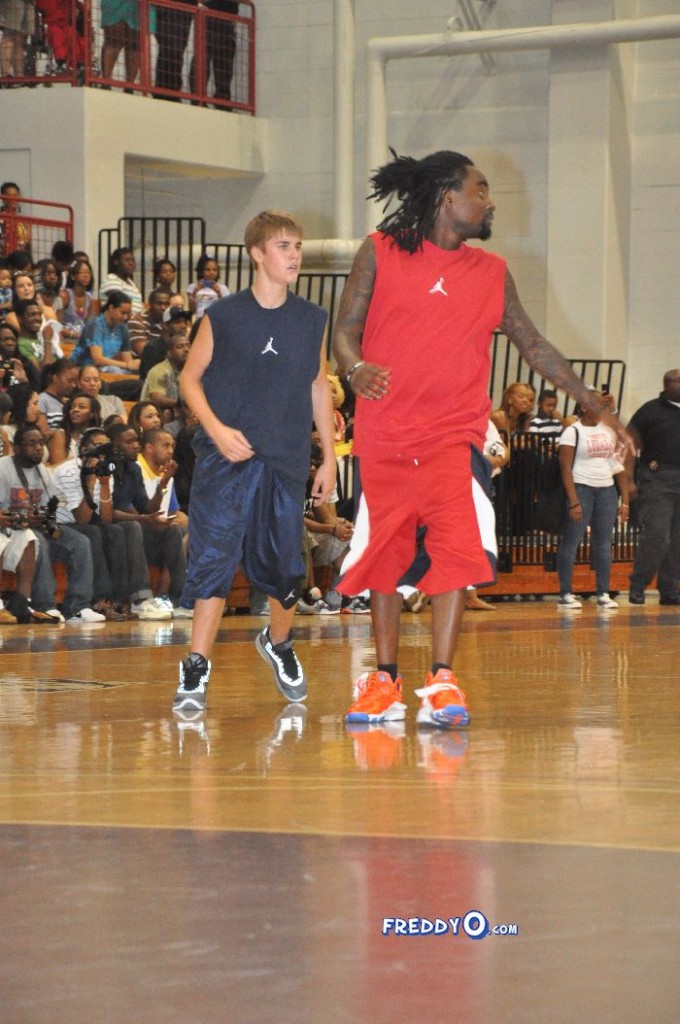 (via FreddyO)
Taking part at the sixth annual Ludaday Weekend Celebrity Basketball Game on Labor Day weekend, Bieber's team beat Ludacris' with sheer two points.

Justin Bieber flew to Atlanta on Sunday, September 4 to take part in Ludaday Weekend Celebrity Basketball Game. Organized by rapper Ludacris every year, the sixth all-star game managed to raise $10,000 for charity.

Days before the game took place, Bieber and Ludacris exchanged smack talk on Twitter, respectively declaring that they would be the winner. "#TEAMBIEBER is going hard on sunday in ATL. #LUDADAYWEEKEND," Bieber tweeted on Saturday. "Victory is the only outcome! WHO IS COMING?! #charity."

In the end, Bieber successfully led his team to win against Ludacris' with the score 134-132. "We made a lot of money for #charity today at the game. thanks to everyone who supported and to @ludacris for living as an example to others," Bieber tweeted after the game.