Madonna has spent four decades reinventing what it means to be a pop star, brilliantly uniting music, dance, fashion, sex, celebrity, controversy, visual art and activism.
Last night, Madonna continued the US leg of her 2016 Rebel Heart tour following her most recent shows in Louisville, KY and Nashville, TN – despite most recent rumors, Madonna arrived on time and conducted a trailblazing performance in Atlanta at Philips Arena.
Jose Cuervo Tradicional collaborated with Madonna for the show to create a number of tequila-drinking moments throughout some of her biggest hits. Now during every show, Madonna and her dancers take a shot of Jose Cuervo Tradicional between songs, last night between the mash up of La Isla Bonita and Dress You Up, two of her biggest hits!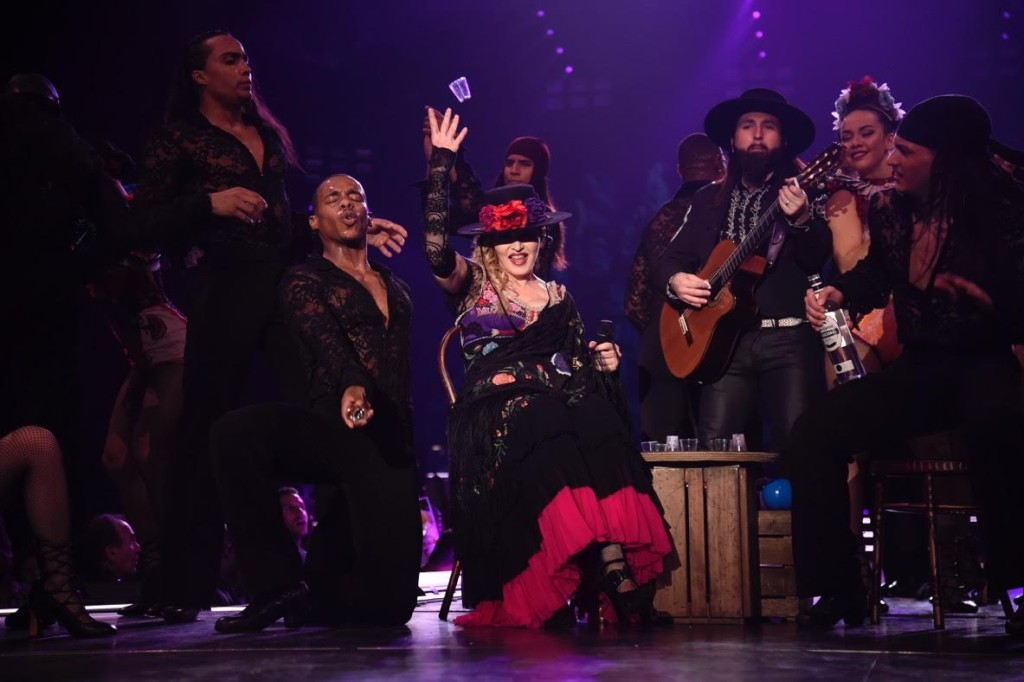 I'm sure she's tipsy between songs.
The resemblance between Madonna and Tradicional is uncanny. As the original Cuevro tequila recipe, and the tequila that has been pushing the limits within the tequila category for over two centuries, Tradicional continues to define the gold standard within the tequila world.