If you found yourself downtown this Memorial Day weekend wondering why Superman had seemingly joined forces with Naruto while allowing Darth Vader and Vegeta to mingle with civilians, you may have actually landed smack dab in the middle of MomoCon.
More importantly, however, you may have witnessed the resurgence of one of Atlanta's most underrated, unappreciated, yet surprisingly influential demographics.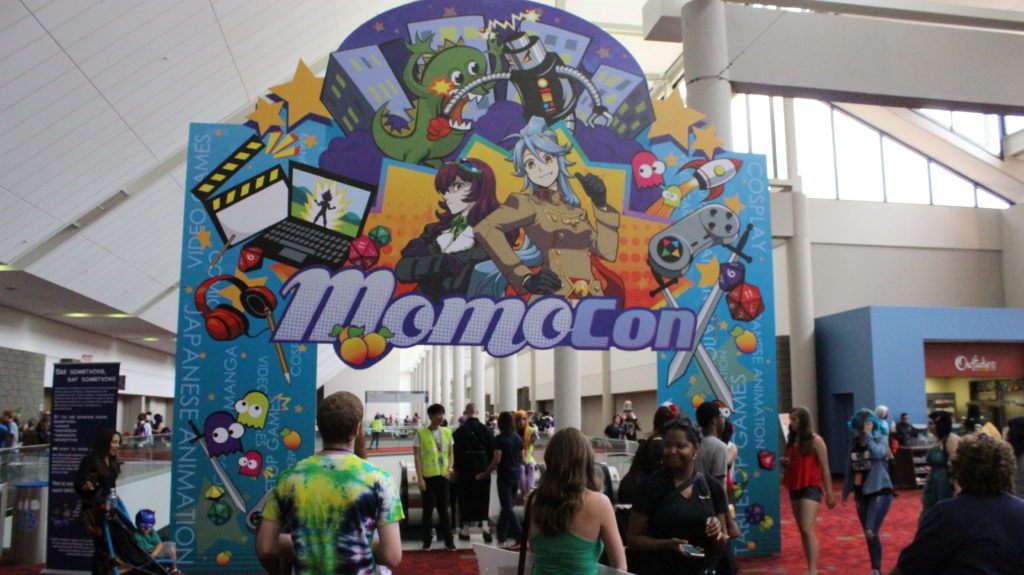 For four full days the Georgia World Congress Center and the Omni Hotel played host to thousands of game enthusiasts, anime-lovers, comic book aficionados, nationally recognized cosplayers, iconic voice actors, e-sports superstars, award-winning game developers… the list could truly go on for miles.
Essentially, this weekend was all about the nerds — and we wear that title proudly.
For months now headline after headline has insisted that Atlanta could add another impressive title to its already rapidly growing list of bragging rights. In addition to being the hip hop capital, the "Hollywood of the South" and a foodie paradise, the heart of the Peach State has been showing the potential to become a great center for gamers and developers.



If Atlanta was already showing potential before, this year's MomoCon all but slapped "Nerd Paradise" on the city's forehead. Last year, the rapidly growing convention attracted more than 60,000 attendees and numbers suggest that this year's convention set a new record.
That may come as no surprise though to anyone who partook in any of the festivities — and there were certainly a lot.
The massive Dealer's Room and Artist Alley allowed attendees to stuff their bags with tons of collectibles, unique art, cosplay accessories, manga, comics and anything else a nerd could possibly desire. A large stage allowed cosplayers to strut their stuff in front of Blikku, Riddle and an audience of adoring fans for a highly energetic costume competition. A small diner spilled over with attendees waiting for their moment to be a karaoke idol with the lyrics to iconic theme songs and jingles already loaded on a nearby screen. A manga library gave everyone a fun yet quiet place to rush to if the hustle and bustle of the packed convention proved to be a bit too much. A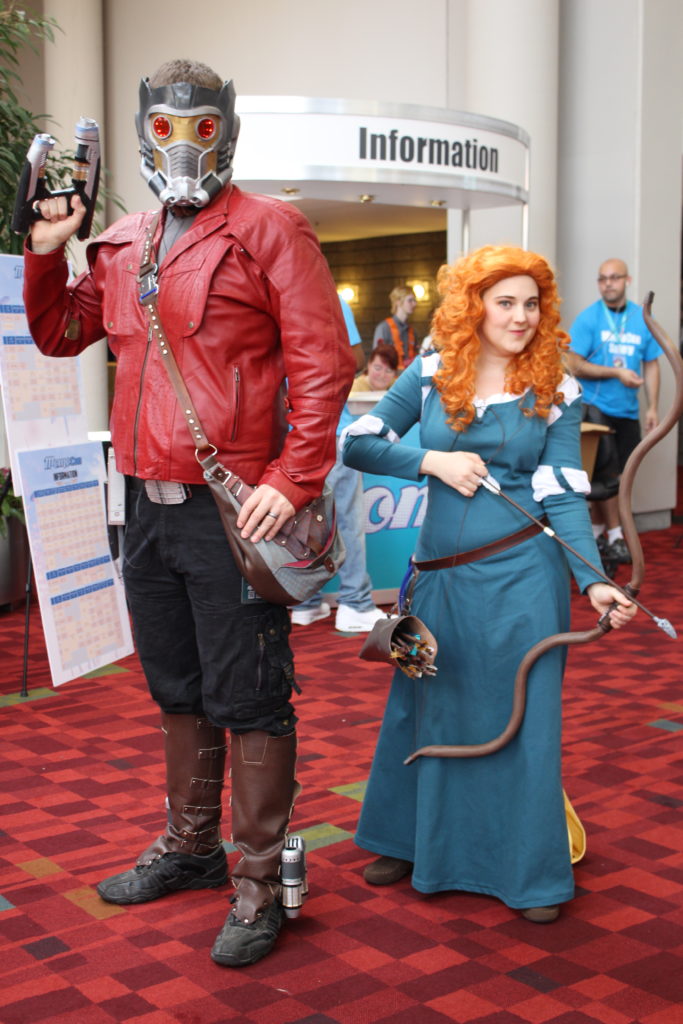 grand main stage attracted huge crowds while popular speakers such as djWHEAT, Lily Pichu and Jim Cummings captivated the entire room. All the while, nearly every door in the never-ending GWCC led convention-goers to entertaining yet informative panels that covered everything from industry advice to prop-making workshops.
But the true beauty of MomoCon lies in the fact that it isn't even necessary to enter any of those rooms in order to truly enjoy yourself. One could easily spend hours in the main lobby or courtyard just mixing and mingling with friendly faces who share the same interests (or even the same costume). Seriously, snapping photos alongside your favorite characters is enough to drag most fans out to MomoCon. All the additional events, panels and tournaments are a monumental pile of cherries to go on top.
Simply put, there is truly something for every type of fandom at MomoCon and if the past is any indication of the future, the convention will only continue to grow from here — and that's exciting news on all levels.
It's, of course, great news for the fans who rush to MomoCon every year to indulge in the festivities but it's also a refreshing sign for Atlanta's gaming industry overall. The collection of gamers, developers and other various members of the gaming industry that call Atlanta home fly under the radar for the most part and the community as a whole is more of a hidden gem than a mainstream phenomenon; but with conventions like MomoCon becoming staples in Atlanta's festival and convention lineup every year, it's only a matter of time before all that changes.
Missed Out This Year? 
If you missed out on all the fun this year, go ahead and start planning to attend next year's MomoCon which will also kick off on the Memorial Day weekend. For any first time attendees, I highly recommend downloading the MomoCon app as it helps you keep track of all the panels and events you're interested in while also sending you reminders when the events you bookmarked are about to start. Not to mention the interactive map is a lifesaver for the directionally-impaired people like me.