On June 2nd, National Gun Violence Awareness Day, more than 300 influencers, corporations, mayors, partner organizations and a series of more than 75 iconic landmarks across the country will participate in the Wear Orange Campaign.
Skylines and key buildings nationwide will begin turning orange on June 1 – the start of Gun Violence Awareness Month – including the Empire State Building. No landmarks in Georgia will be participating.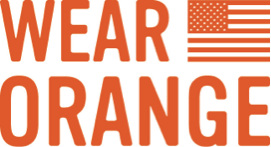 Georgia mayors including Mayor Davis of Augusta joined the more than 100 mayors nationwide participating in the Wear Orange campaign this year.
Events to celebrate National Gun Violence Awareness day, coined Orange meet-ups, will be happening all over the country. These events will bring people together to showcase the full creativity of Orange supporters from concerts to picnics in the park to orange walks to meeting at local landmarks as they turn orange. Orange meet-ups are happening in Georgia in Atlanta, Decatur, and Buford, with the main event this year happening in Savannah. Specific Event details noted below.
"I never dreamed something my friends and I came up with would inspire and empower so many people all over the country to get involved in ending gun violence," said Nza-Ari Khepra, founder of Project Orange Tree and co-creator of Wear Orange. "Seeing the movement grow in states across the country and learning about all of the activity happening on June 2 this year brings me hope that we are making real progress to end gun violence."
Wear Orange was inspired by friends of Hadiya Pendleton, a 15-year-old Chicago high school student killed by gunfire, who decided to honor her life by wearing orange – the color hunters wear in the woods to protect themselves and others. On June 2, 2015, what would have been Hadiya's 18th birthday, more than 200 organizations and influencers asked people nationwide to join them by wearing orange to honor her life, the lives of the more than 90 Americans killed by gun violence and the hundreds more who are injured every day. President Obama, Julianne Moore, Russell Simmons, Sarah Silverman, the New York Mets, MTV, Cosmopolitan, Motown Records, Michael J. Fox, Questlove and Katie Couric are just a few of those who answered the call last year, helping the #WearOrange message reach more than 220 million people in a single day.