What happens when you cross a detective story, a scavenger hunt and live theater? Something close to Murder! at The Strand, a world premiere happening for one weekend only at the Earl and Rachel Smith Strand Theatre on the Marietta Square.
Billed as an "immersive theatrical who-dun-it," the show challenges audiences to solve the crime, motive and all, of a tricky mystery set in the theater. Your team scours the auditorium, stage, backstage and other corners of the historic landmark, looking for clues and chatting up the actors. Talk to them enough and you'll be surprised the hints they'll drop.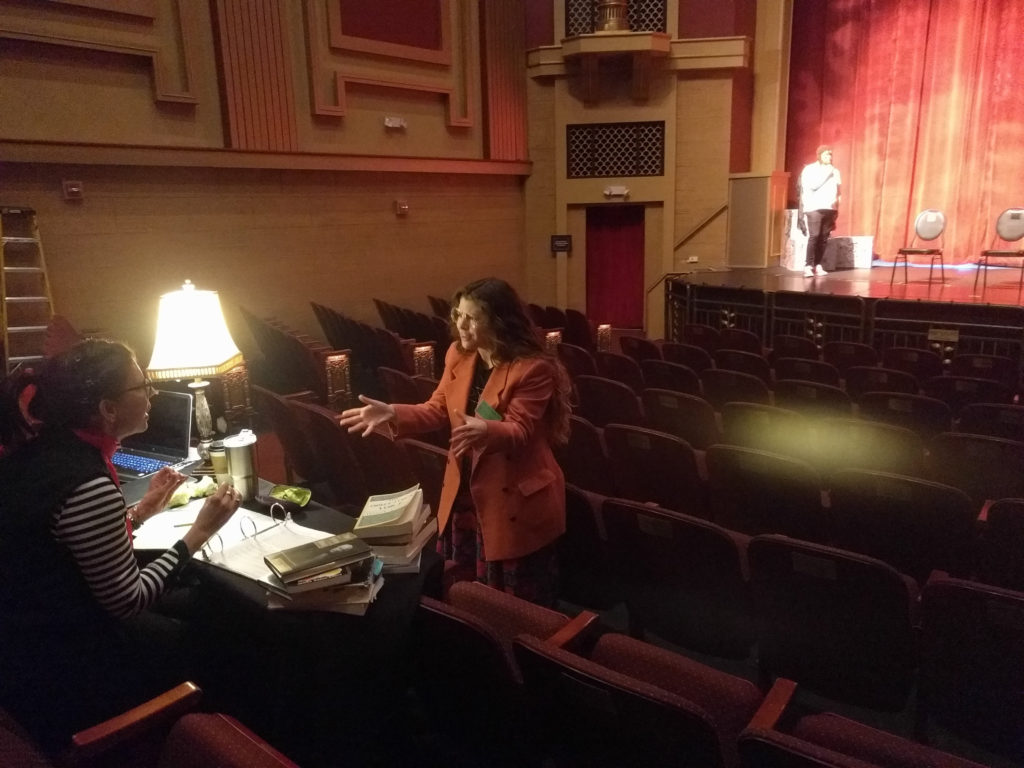 The brainchild of an escape game designer and playwright, Murder! Isn't your usual night at the theater. It starts with a sort of pre-show: saxophone music, actors strolling among you, card tricks. Inside, you divide into teams and learn the rules of the game. Then the doors to the theater open, and the curtain lifts — or the game is afoot, if you prefer. As it progresses, you get a behind-the-scenes look at the theater and even learn a bit of the history.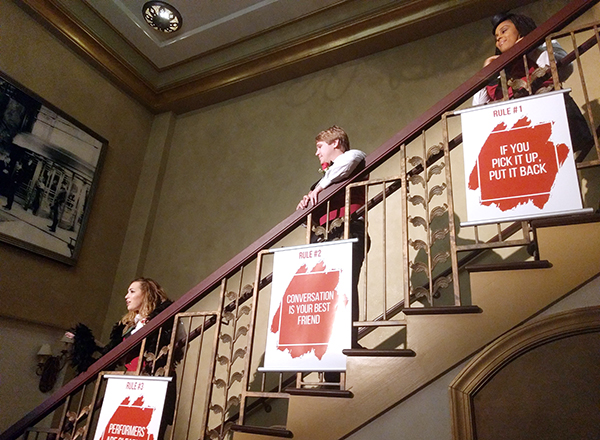 The rest is a secret, but there are a few surprises and splashes of humor that keeps it all in good fun. At the end, you take your token and vote for which suspect you think did the deed.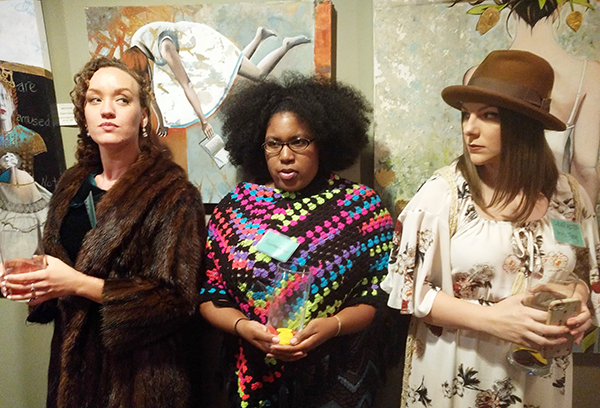 All is revealed in the parlor scene. But even there, you don't just sit back and watch; you shout out the answers to usher in the conclusion. It's part of what makes an offbeat show like this one perfect for those who don't consider themselves theater people.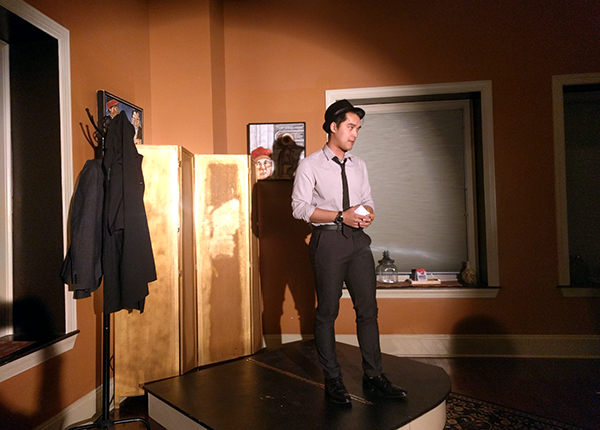 And the real finale is drinks on the roof. Rumor has it the winning team gets a special perk, so play wisely.
It's the first time The Strand has tried anything like this, but it's been popular so far with just a few tickets remaining. If you miss Murder!, here are a few other outside-the-box events the theater is serving up:
Movie screenings with interesting accompaniments and add-ons, like the margaritas and flower crown craft you can pair with Mamma Mia! next week.
THEM + US, an arts showcase April 18 with dance, music, spoken word and more from the minds of middle and high school students.
Open Mic Comedy Night on Wednesdays, where anyone can show up for stand up. Free admission and always an adventure.
Sip & Play: Game Night, the second Thursday of the month, BYO friends and games optional. Or join in a Dungeons and Dragons quest with your own live piano soundtrack.
Brew with a View, Fridays and Saturdays on the rooftop Cobb Terrace overlooking the square. Drinks by Red Hare Brewery.