The NFL playoffs truly don't get any better than this. This Sunday, the two hottest quarterbacks on the planet will square off for the coveted chance to represent the NFC in Super Bowl LI. Sure, Tom Brady has been great for New England, but nothing compares to the tear Aaron Rodgers and Matt Ryan have been on in the past few games. Since Week 14 (including playoffs), Ryan and Rodgers have combined for an absolutely mind-blowing 31 touchdowns and just one interception. Those numbers are monumental in any sense, but the fact that those games included playoff teams and other respectable defenses makes these quarterbacks' feats that much more incredible.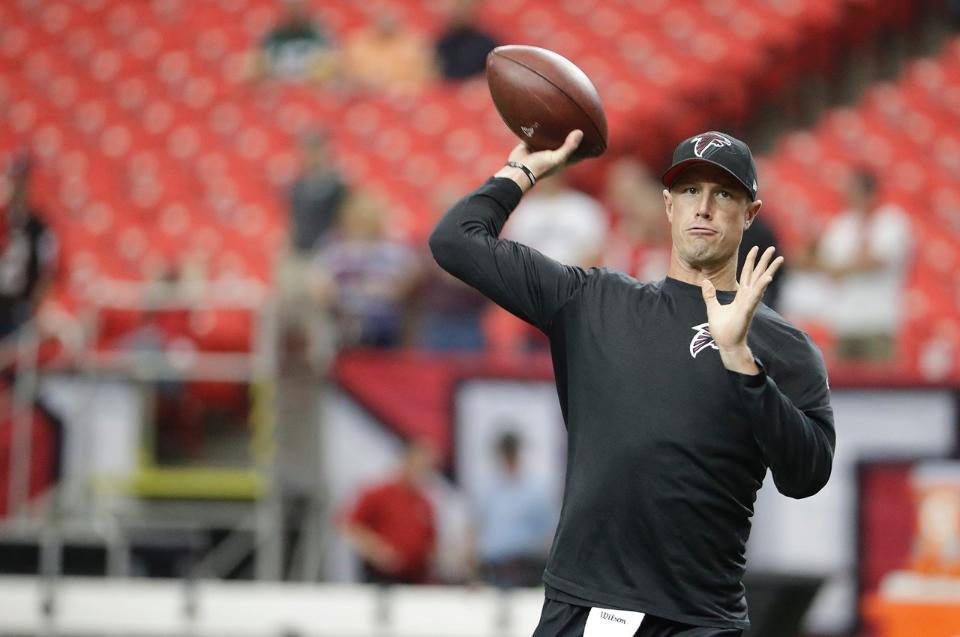 The two play in different offenses, but many similarities can be seen between their elite games. Both have done an exceptional job of spreading the ball to multiple targets on offense this season, even with the likes of Julio Jones and Jordy Nelson at their disposal. Both quarterbacks can make any throw on the field, and they particularly have excelled at deep passes as of recent. Additionally, Aaron Rodgers is a mastermind when it comes to shifting around the pocket, but Matt Ryan has adapted to Kyle Shanahan's scheme and is veering out of his comfort zone with high proficiency. Lastly, both are at the top of the ranks when it comes to commanding the line of scrimmage, creating a nightmarish combination of skills for opposing defenses.
It is a rare occasion when two quarterbacks get the chance to go head-to-head in a game of this caliber, but both have led nearly unstoppable offenses this year, making it inevitable that they would meet eventually. Both veterans have been on fire recently, and, in the eyes of some, Aaron Rodgers' late-season surge has put him neck-and-neck with Ryan for the MVP award. Matt Ryan's consistency throughout the year should put him over the top, as he recorded the fifth best single-season passer rating in NFL history and has already won First Team All-Pro honors, but some voters are swayed by reputation. However, that award holds almost no meaning to Ryan when he can practically taste the chance at his first Super Bowl ever.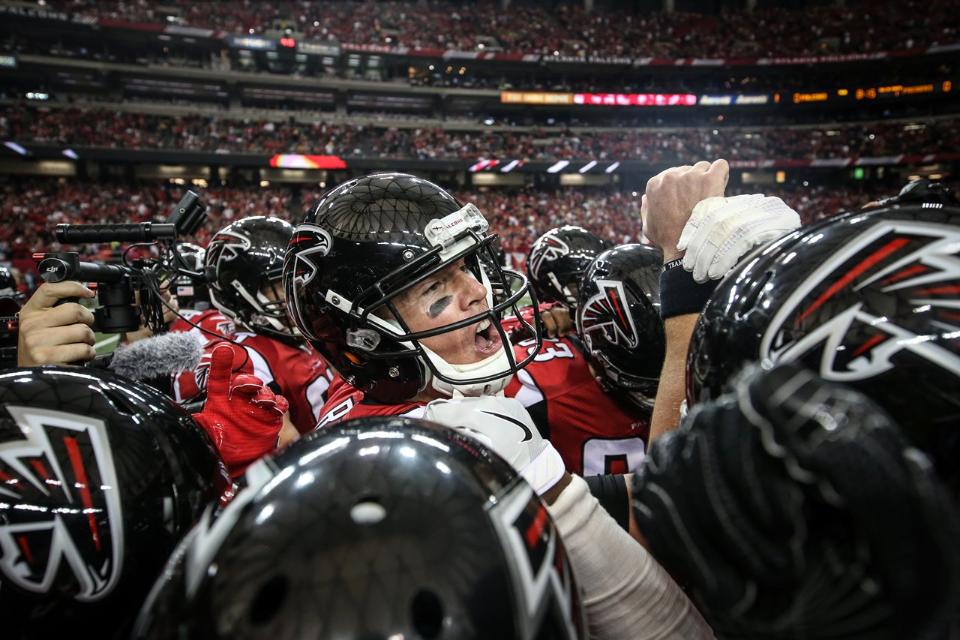 Rodgers, on the other hand, is no stranger to the big game, as few will forget the year he magically led the 2010 Packers to a ring while playing as the six seed in the NFC. Rodgers has compiled a respectable 9-6 playoff record throughout his career, while Ryan is still getting his feet wet after improving to 2-4 in the postseason last week. You can essentially throw both of those statistics out the door, though, as these quarterbacks have arguably been playing the best football of their lives in the past couple months. The fact is, this Sunday's game is most likely going to come down to which team can do the best at stopping, or rather desperately limiting the opposing team's quarterback.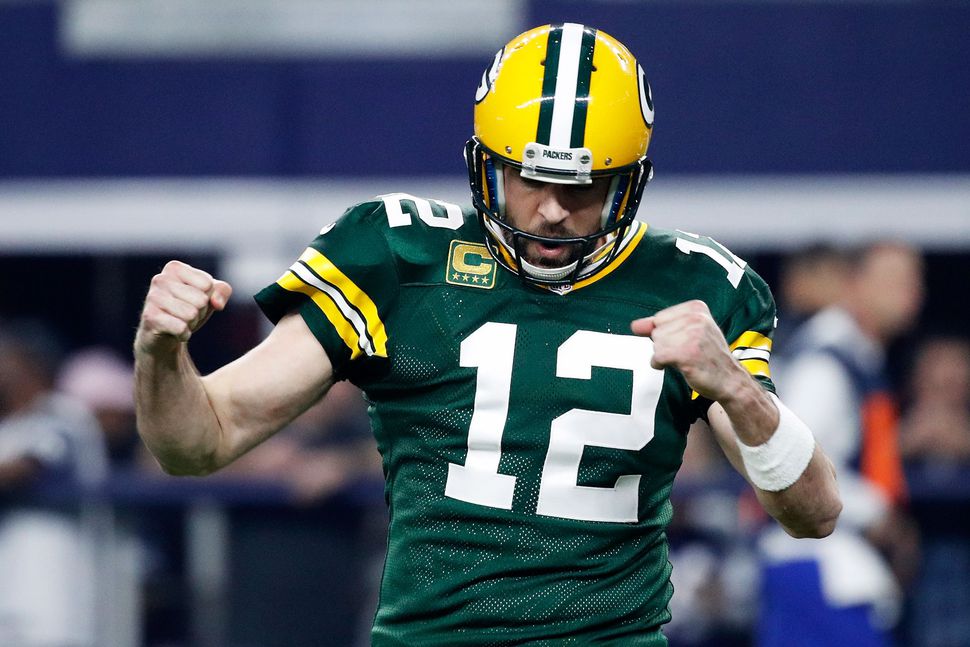 (Credit: Joe Robbins/Getty Images)
The two have great respect for each other, but the Packers are out for revenge after being beaten in a 33-32 shootout in Atlanta earlier this season. Rodgers gave Green Bay the lead with a 7-yard touchdown pass to Jeff Janis, however a subpar secondary couldn't prevent Ryan from doing the same on a dart to Mohamed Sanu with 31 seconds left. Both players had tremendous games, boasting 534 yards, seven touchdowns, and no interceptions between the two. If they play anything like they did in that game, or rather the majority of this season, the NFC Championship has all the makings of another shootout. With Ryan getting the chance to build his legacy with his first ring, and Rodgers hungry for another, the excitement around the league surrounding this matchup is beyond measure.