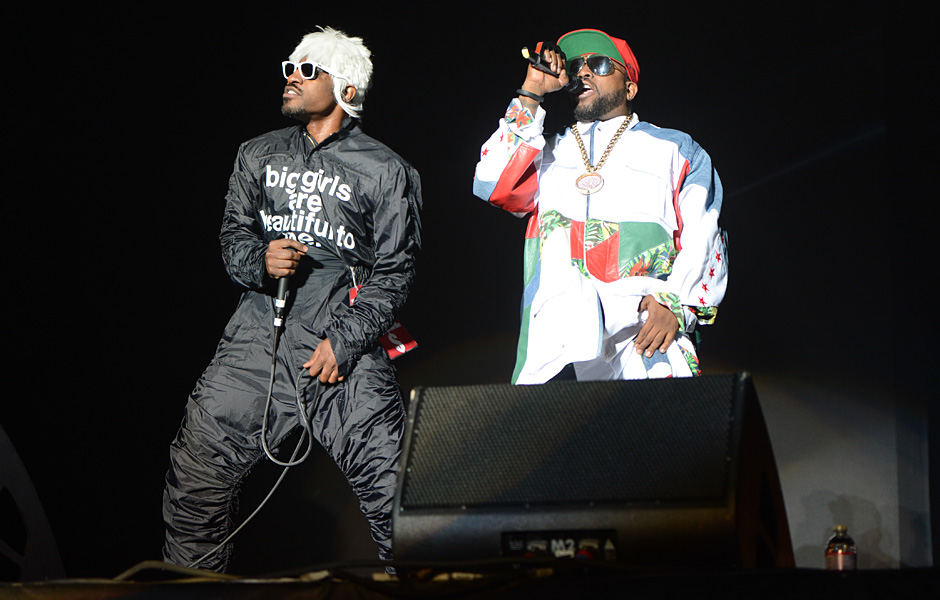 The painful anticipation has finally come to an end, and in a major way. The departure of Outkast from our lives left us perplexed and a little empty. The sleek abandonment from music as a duo seemed without cause or explanation. But the legendary pair are making up for a decade hiatus in an exceptional fashion this weekend by performing three consecutive nights. Bringing it back to where it truly all started, their hometown, Atlanta, Georgia. The three shows on the 26th, 27th, and 28th of this September, all of which have sold out, will be set in the prestigious and historical Centennial Olympic Park. The first show that went on sale was for Saturday September 27th and it sold out in less than an hour. Maybe due to opportunist resellers ruining it for everyone, maybe hype fans that know one or two of their hit singles, or hopefully genuine fans that grew up with their musik and have been longing to see Outkast play, but never got the chance. Either way it's a powerful thing to sell out a venue with practically unlimited seating/standing three times over in the same day.
"All y'all can say is them n*****s earned them crown" -Rosa Parks
Outkast started out as two kids from tri-cities high school battle-rapping each other and decided to form a group by the name of "Two-Shades-Deep". They began rehearsing and doing "whole-in- the-wall clubs until they eventually teamad up with Organized Noize and the Dungeon Family and eventually changed their name to Outkast. At a time when there was war going on between East Coast and West Coast rap, the south really didn't have a voice until "Players Ball" landed Outkast an album deal with their company LaFace records which lead to them winning BEST NEW ARTIST at the 1995 Source Awards in New York City were Andre' made his immense speech that put the south on the map "like little rock to banging". The whole crew, which included PA, Goodie Mob, Organized Noize, and Joi, were conscious and melodic artist that vibed together to make unresolved musik that was different from the music the world had ever heard before.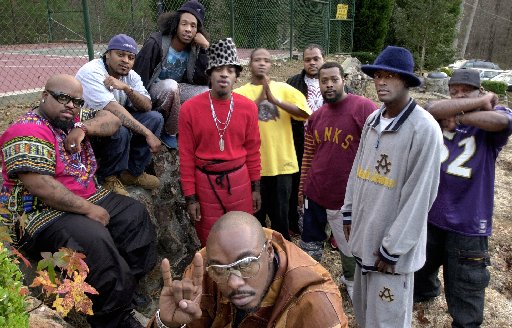 Goodie Mob and Outkast were kind of one in the same. Their content consisted of the same deep, thought-provoking, hidden truths of reality. Their lyrics were filled with so much substance it made you feel like they should be your teachers and professors and perhaps they could have been if it wasn't for them fighting for their own survival. Cee-Lo is just as much of a lyrical genius as 3-stacks. His playful nature, distinctive voice, and delivery is what has brought him success in his solo career. But I believe what separated Outkast from Goodie Mob is their delivery, and that they were more marketable. Goodie Mob was uncut, real, and too slum for most folks to get down with and really listen to. However real fans know that they were one of the best groups of all time and The Goodie Mob (The Good Die Mostly Over Bullshit) and Outkast were tight-knit brothers.
"Original Skin, many men comprehend, I extend myself so you go out and tell a friend" – Aquemini
Outkast has always set out to inform. They got some of their influence from NWA, ATCQ, and Arrested Development. A lot of their consciousness and lyrics got overlooked because it was disguised behind funky beats that the entire world could groove to. Even when they were storytelling the story had a bigger message. They were not as direct and simple with their message as many other rappers were. They always delivered it in an abstract way that caused us to think deeper. The more you listened to a song the more you heard hidden messages after your mind got past the dope cuts, scratching, bass, and funk.
The musik they provided was wondrous at a time when a lot of hip hop was centered around killing, drugs, booty shaking and sex. I believe the disguised messages with playful rhymes and southern dialect was needed. It allowed the music to get pass the industry heads, and higher powers that controlled what type of hip hop was being put out unto the mainstream. The radio stations would play Outkast, and people would bob their heads to the classic beats and unorthodox rhyming styles and patterns they had yet to experience. All the while unaware that Outkast's intention was to get their message out on how to overcome and come together to make things better for ourselves.
"Y'all dont wanna hear me just wanna dance" – Hey Ya
They never took a song off. They never took a bar off. Every lick of content had substance. Whether it was uplifting women, the black masses, explaining the struggle by specific personal experiences, exposing political schemes and strategies, teaching history, prophesying the future, or just venting about the harsh realities or blissful moments of their life and world. Nothing was nonsense, and on top of that, they still made is dance, laugh, vibe, bob our heads, and ride out on the same record. Because at the end of the day it was all about the musik. The southernplayalisticadillacfunkymusik.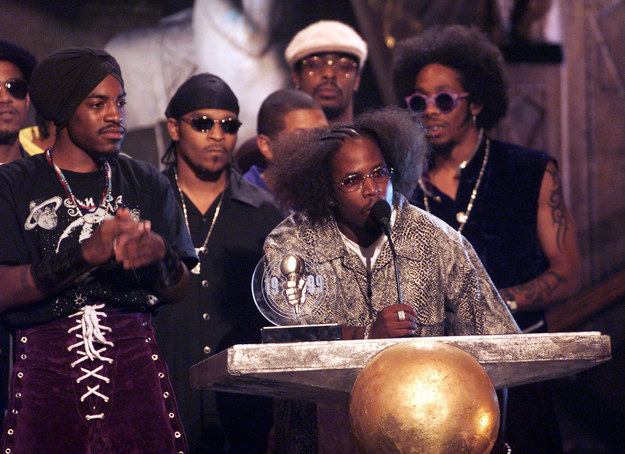 They brought that funk back along with all of the energy, positive vibes, and purpose it had for us in the 60s 70s and early 80s. They never strayed from their roots and the reason why they started rapping. And that reason was to stay true to themselves and what they believed in. What they fought for. It just so happened that their master planned worked. It just took longer than expected for their intended audience to catch on.And still most of us haven't. The purpose of Outkast was for us to hear, understand, and live by their message in the musik. But maybe that's ok because the industry would have probably tried to cut them down if they didn't respectively bow out on their own.
"Speeches only reaches those who already know about it this is how we go about it" – Humble Mumble
Andre' went on to get his message across by dipping into different ventures such as acting, producing, directing, creating his cartoon show (Class of 3000), roles in movies such as Battle in Seattle, and featuring on other artists' records. Andre' reminded us he was the G.O.A.T by spitting the revolutionary truths on records ranging from artist such as Gwen Stefani, Kelis, Kesha, Gorillaz, Frank Ocean, Beyoncé, Chris Brown, Fonzworth Bentley, Lloyd and John Legend, all the way to the legendary verses on records with Drake, T.I., B.O.B,Devin the Dude, Future, Rick Ross, Ice Cube, Jay-Z, Lil Wayne, Kanye West and Nas. He always made appearances and then flew back to his nest. He seemed to have a mission to best his last verse which already seemed to be the best verse of all time. Every single track he blessed us with was a miracle to true Outkast fans. Benjamin's extraordinary range in music and expression while conveying the same message is not overstood by the majority of the Aquemini and SouthernPlayalistic fans. When he insisted on singing, dressing different, and creating different medias of music and expression it never seemed to satisfy most during their ensuing hiatus. Andre was even questioned during the "ATLiens" album which led to "Return of the G", and his different style on "Stankonia" and "The Love Below" left fans wondering. But his flow remained supreme.
"Who said good folks is not supposed to die…..I'm sure they got a cure for AIDS but yet its classified" – In Due Time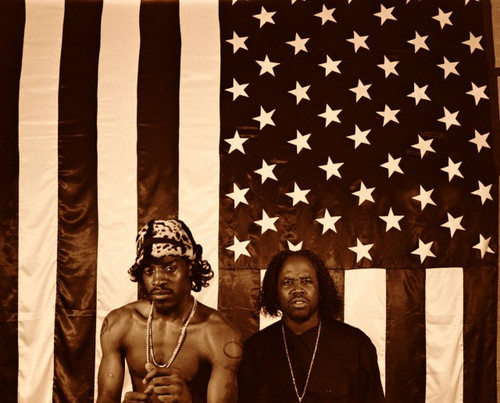 Big Boi also did the acting gigs and went on to release a couple solo albums, which weren't bad, but it just wasn't the same without Dre'. He developed the Purple Ribbon All-Stars group and went on to promote Killer Mikes career along with his own. He featured on different artist' records such as Diddy, Raheem Davaughn, Frank Ocean, Future, DJ Khaled, Lloyd, Chris Brown, Omarion, Trae, Pharell, Brooke Valentine, Fantasia, DJ Drama, and Future, Janelle Monae and countless others. Big Boi upheld his and the groups prestige with his tongue twisting and slaying rhymes along with lyrical substance in his content and verses like he did on the Speakerboxx album.
"They don't feel like marching 'cause they shoes are overrun" – Millennium
The Duo would also appear on projects together. They acted in a magnificent movie titled "Idlewild" which didn't get the acclaim it deserved. They concurrently recorded an album for it which also went under the radar, but was as equally brilliant as their previous albums. In the music realm they collaborated with Rich Boy, DJ UNK, DJ Drama, and UGK to make classic records and add innovation to a couple of remixes. When Big Boi was promoting his album they recorded Royal Flush with Raekwon(Wu-Tang Clan) who previously appeared on Aquemini with Big and Dre for the song "Skew it on the Bar-B", and "Lookin 4 Ya" with Sleepy Brown (Organized Noize) but due to restrctions from the label, those songs were not allowed on the album. Big Boi rebelled and slid "Lookin 4 Ya" on the deluxe version of Sir Lucious Left Foot however.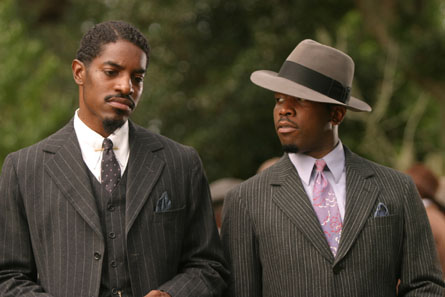 Both Andre and Big Boi had side-hustles as well. Big Boi breeds Pit Bulls and Andre has his art and paintings. If you haven't noticed the intense and vivid artwork on all of the hard disc copies of their albums, and Big used to throw in shameless plugs for his company Pitfall Kennels. The two are still tight-knit brothers despite what the media has tried to portray of their image and relationship.
What made Outkast stand out was that it wasn't just about rhyming on beats with them. It was a collective of concepts, production, storytelling, deep lyrics, and different rhythm and rhyming patterns. They always kept the production and creating of their projects within the family. (Dungeon Family, Organized Noize) They kept the features to a minimum on their own albums and when they did reach out to other artists they were southern or legendary influential artists. (Like Big Rube dropping books of knowledge on the interludes) Outkast was always wise beyond their time but childish and gangsta at the same time. Real hip hop has always been about translating knowledge and feeling into verse and song and no one did that better than them as a duo.
"Invest no level of self into their system of Paganomics Stand with us and don't look back upon it Just face this mindstate Otherwise Babylon" – 13th Floor
So if you're going to check them out this weekend I hope you go to enjoy and witness the revolutionary, creative,feel good, and classic music that they stood and fought for. Have a good time. They are truly Legendary and can undoubtedly go down as the greatest of all time. From the first time we heard "Hootie Hoo" and "Benz or a Beamer", to the time we were awoken with " Mighty O" and "Da Art of Story Tellin' Part 4" they have never ceased to amaze us and surely they will not do that now.
-Eze Chigozie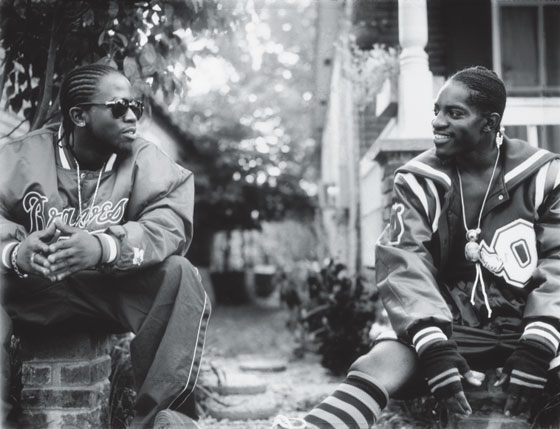 Sidenotes: I really hope that they do some of the southern A-town classics(Crumblin' Erb, Two Dope Boyz, Aint No Thang, Git Up, Benz or Beamer, Git Out) and not just the commercial mainstream hits at the show. It would be dope if they did some of their feature verses and songs like "Da Art of Storytellin" Royal Flush, Sixteen, Throw Some D's, and some songs off the Idlewild album too. And I wonder if they will bring out some of the Dungeon Family members out with them since its in Atlanta and do some hits of of "Even In Darkness" Soul Food and Still Standing. Really I want to hear all of their songs live. The Saturday Show should be the livest show since Kid Cudi and Childish Gambino are opening for them. Both artist who have gotten a lot of influence from Outkast.
'Like' us on Facebook!