Contrary to being a southern state, Georgia offers considerably cold winters. This upcoming one in particular is supposed to be much wetter and colder than previous years. Because of this, Georgians might be heading to the store soon to look for apparel to combat the weather.
Patagonia shared with us two of their products, the "Down Sweater Hoodie" and the "Fisherman's Rolled Beanie" both of which were made with top quality material.
The Down Sweater Hoodie is a lightweight, flexible hoodie that comes in five different colors. The hoodie is light, but due to being 800-fill (which is how dense the feathers are in the hoodie) it is still extremely warm. The hoodie also has multiple drawstrings, one around the waist of the user, and around the face. When pulled, the jacket tightens up leaving less room for heat to escape or for cold wind to get in. The wrist is wrapped by a stretch fabric that keeps the jacket pressed against you but not necessarily tight enough where it becomes uncomfortable after extended use.
Like I said before the hoodie is lightweight but still extremely warm. It's not bulky so you can move around with ease. It is definitely something you can wear when going hiking or walking from class to class on campus. The jacket looks great and can be zipped up or showing whatever you want underneath. It is water resistant, not water proof, so you will still need to grab an umbrella on those rainy days.
There are three pockets on the hoodie. Two are on the outside and one inside. Two are where you would
normally put your hands in a hoodie that zip up. This is also where the drawstrings are located to tighten it around your waist. The third pocket is found inside the jacket and also acts as a carrying case. The hoodie folds into itself and can be carried around in a bag much similar to Eno's. For those extra cold days I would recommend a Zippo refillable handwarmer.
 Fill it up with lighter fluid and throw it in your pocket for extra warmth. The best part is if you tighten all the drawstrings the Down Sweater will not let any of the heat out!
The Down Sweater Hoodie is overall a great item. It keeps the cold out and the heat in.
So maybe having the hood tight around your face is not what you prefer. Patagonia offers a stylish yet warm beanie that can keep your head warm in any weather! Just like the hoodie, the beanie stays tight to your head without causing any discomfort after an extended use. The beanie is a great addition to wear with the hoodie and would be fantastic if Patagonia made a combo deal!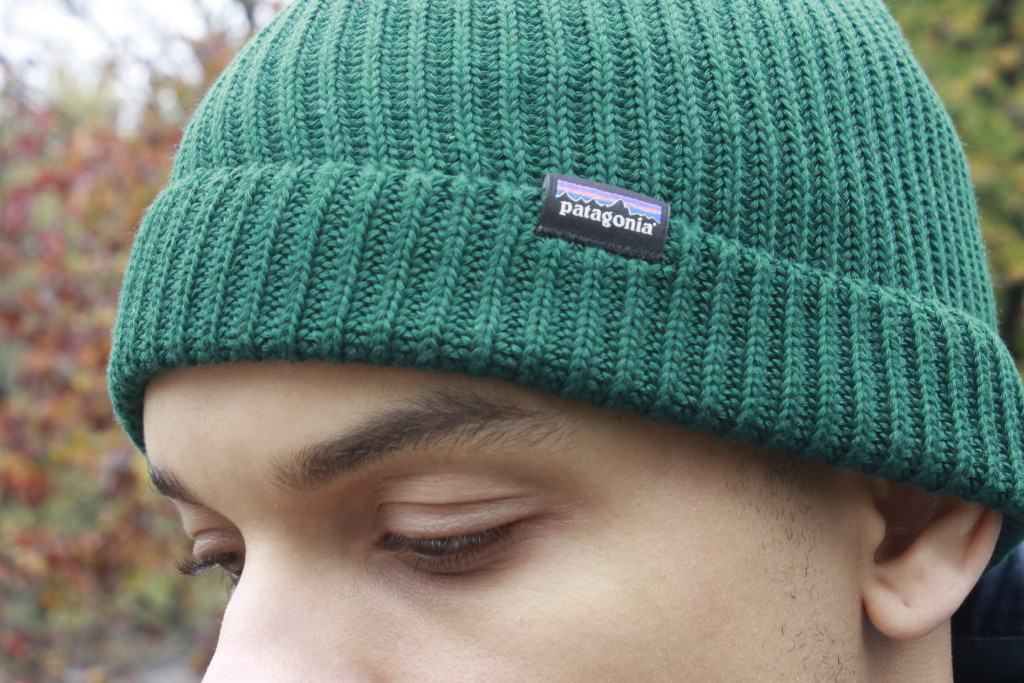 Both items are made from excellent quality materials. Their goal is to keep you warm this winter and they will do a tremendous job at it. Patagonia makes only the finest products and the beanie and Down Sweater Hoodie are no exception. Georgia weather is like nothing else, prepare yourself with Patagonia gear this winter.