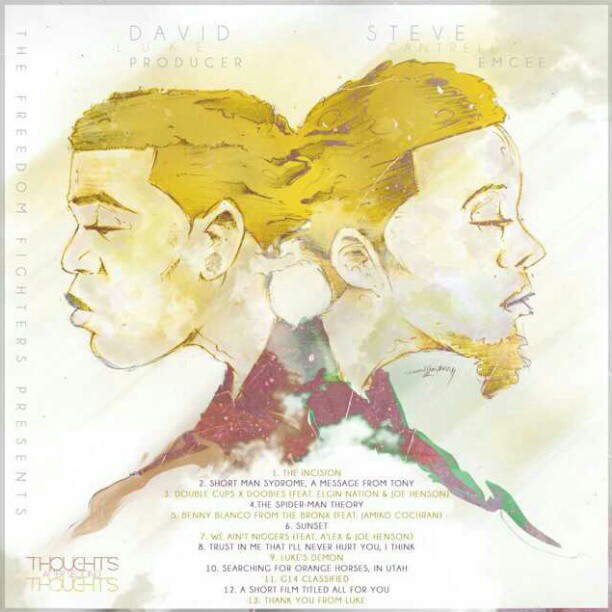 Have you ever wondered what a J. Dilla, 9th Wonder and Outkast mashup may sound like? If you can wrap your mind around that combination in the midst of today's industry then you'll have an idea of the growing sound of David Luke.
David Luke is an up-and-coming producer/artist from Albany, GA. Born and raised in the city, Luke grew up listening to the sounds of A Tribe Called Quest, Wu-Tang, Mos Def, Talib Kweli and more by way of his father. At the age of 10, Luke first started playing with the idea of producing after hearing Reflection Eternal. By the seventh grade, Luke heard sounds by 9th Wonder, Little Brother and J. Dilla really started producing after that.
Luke's older work would be classified as "sample-heavy" like some of his influences, Kanye, Hi-Tek, and more but has since grown into much more. His early work can be heard under the vocals of fellow Albany artists, Joe Henson (then Monte Carlo) Tony B.,  and Steve Cantrell. That was back in 2011 or so, since then things have been on the up-and-up.
In 2013, David Luke and Steve Cantrell collaborated for their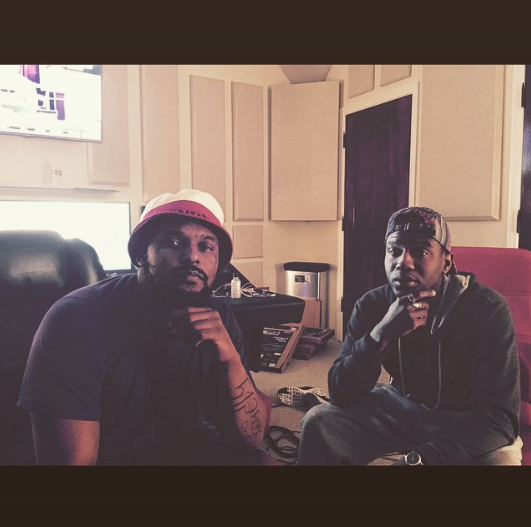 ADHD-themed project, Thoughts AfterSecond Thoughts. The duo released the album, which Luke solely produced, on iTunes, GooglePlay, and Amazon in January and began getting praise from those near and far. One of the standout tracks that brought that attention was "We Ain't Niggers", a track driven to break the stereotypical view of African Americans featuring Joe Henson (then Monte Carlo) and A'Lex. The visual, crafted by Bloo Woods, added to the hype of the track and gained attention from Romany Malco and Ali Shaheed Muhammed of ATCQ.
It gets better from there, Luke now serves as a mentee and NPR network producer under Ali. Earlier this year, Ali Shaheed Muhammed released "CPR" featuring Merna, JaPoet and Luke on both production and vocals. After that, Luke and Cantrell re-released TAST — after taking it off of the internet for a while — with a new track, "69", featuring A'Lex and Kyra Korchak. The producer has since expanded his portfolio of sound and clientele and is now planning on a slight takeover of 2015. He has had the opportunity to play his music for some of your favorite artists that may be released any day now and has set out to get his own music out to the public as well.
On Friday, Luke released his first of three projects slated for a 2015 release. The EP, For You, Ms. Love, was created in a four day span in response to a relationship that Luke was apart of last year. He notes that the purpose of this project is healing for broken relationships for both men and women. He also tips listeners that the pronouns used in the clips heard on the project are interchangeable which allows the listener to relate properly from their side of the relationship. With the release of the project also came a visual, crafted by Bloo Woods, for the third track of the EP. "Untitled Love Song" features a 2-D animated world suitable for the abstract sound that comes with the music.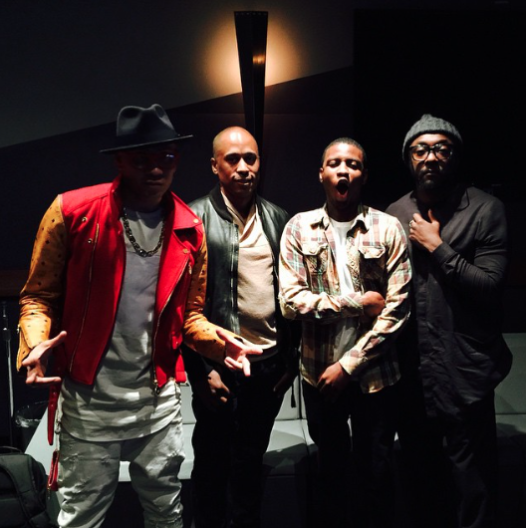 With two more projects set to release this year it is clear that Luke means business and aims to be in music players heavy sooner than later. His second installment is in progress and currently does not have a name but it set to be a summer release. What we do know is that it will be another personal project but it will not sound like FYML.
The last project is Luke's final act and for good reason. He has worked on the project for nearly a year and has since completed it, naming it, Aquarius. The 17-track album features Joe Henson, Kaiya Briley, Stefanie Rae, A'Lex and Anthony 3 Brown. After this, Luke intends to work with artists more and not put out any personal music for a while. But, who knows, he may be generous in years to come to not hold out as much as he plans.
It is safe to say that Georgia (Southwest Georgia, particularly) will continue to be represented for and will continue changing the sound of music for years to come. Be proud, GA, David Luke won't be a small town name for long. Follow David on Instagram and Instagram @DavidLuke0123.