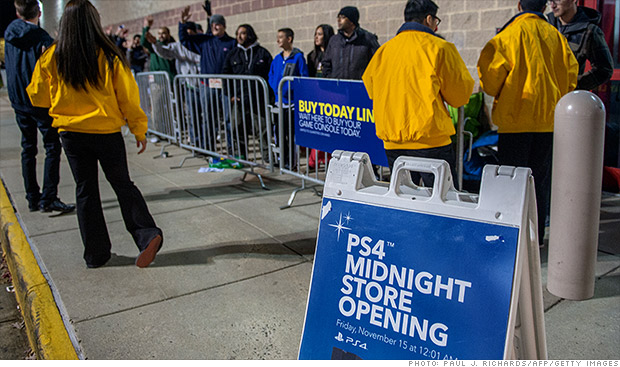 Did you get a PS4 launch day or for a Christmas present? You may be in luck because PS4s can stay on shelves right now. Walk into your local Gamestop today & you're way more likely to walk out of there with a X1 than a PS4.
After various news reports & press releases from Sony Computer Entertainment, it sounds like the PlayStation 4 is going to remain troublesome to track down way into the New Year. Sony Computer Entertainment has hinted that it will take a "couple of months" for supply levels to meet the ravenous demand that has surrounded the device since its launch late last month.
While Sony is aware that it's frustrating for consumers trying to locate the out of stock machine, the firm is absolutely "delighted" with the console's success so far, and said that gamers should expect some "great surprises" in 2014.
In a recent interview prior to Christmas Sony CEO Jack Tretton said. "I get asked a lot if we've created an artificial shortage in order to create a feeding frenzy, and the answer is NO.". Later he added, "It breaks my heart if somebody's got the money and they want a PS4 but we can't sell them one."
I've been tracking the stock situation around the globe over the past few weeks (trying acquire one myself), and the 4 is selling out almost as quickly as it becomes available. Retailers such as Amazon are expecting new shipments early in January, so hopefully it will receive enough units to ease the demand. How are your family and friends coping with the shortages?