I bet you never knew there was a Dwarf Castle in Alpharetta, Georgia! Located right on Highway 140 in Fulton County at 12570 Arnold Mill Road on the border of Roswell and Alpharetta.
The Atlanta metro area has plenty of things for tourist to see, there's the Coca-Cola Center, the Georgia Aquarium, the College Football Hall of Fame but nothing comes close to the Cagle Castle when we're talking about uniqueness.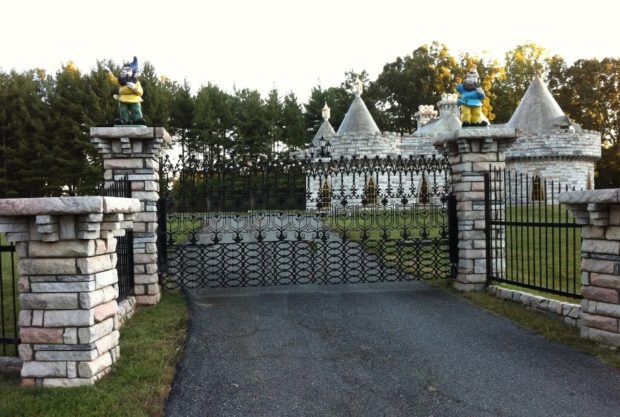 The strangest part, there are people who actually live here! The owners are Rudy and Ruth McLaughlin and Rudy used to be a truck driver and built the castle years ago. There's a "moat" dug into the ground that leads into a pool, complete with a diving board and all. Supposedly, once you enter most of the castle goes underground, which makes the castle look tiny above ground.



They even have their own DRAWBRIDGE!
Although alluring for the many people who pass by the place, the Cagle Castle is a private home and not open for tours, but you can park your car and take a peek at the unique structure.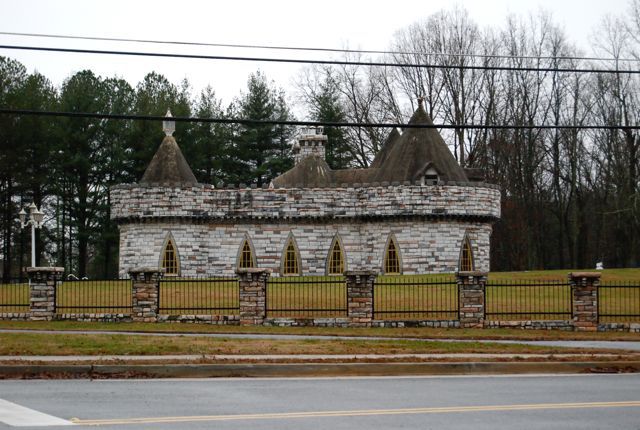 Cagle Castle
12570 Arnold Mill Rd
Alpharetta, GA 30004