"ATLANTA – Police say they are looking for the people responsible for ramming an SUV into a liquor store in Atlanta on Wednesday and going after expensive alcohol.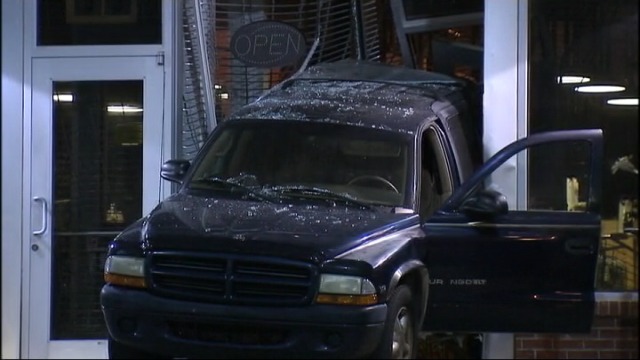 Atlanta police say the incident happened at Mac's Beer and Wine on 10th Street and West Peachtree Street at around 5 a.m.
Atlanta News, Weather, Traffic, and Sports | FOX 5
The store's owner, Mac Thurston, said the thieves were targeting pricey bottles glamorized in club videos. Thurston vowed
"There's two types of people. There's the people that do stuff like this and then there are people out here like me that will get up in the morning and get after it every day," said Thurston.
Surveillance video shows a pair of vehicles drive to the rear of the store, one to ram the metal door and the other to get away.
"They were in the building for less than one minute. As soon as the alarm tripped, they were this and out in 60 seconds and they were gone. We arrived in a minute of getting the call from the alarm company," said Lt. Jeff Cantin of the Atlanta Police Department.
The thieves took bottles of liquor that cost thousands of dollars apiece.
Thurston said the store remains open and that he'll do whatever it takes to keep his business secure.
"The people that I employ, my customers, we're here for all of them. They're not going to run us off. We're not tucking tail and running. We're here to stay," said Thurston.
A person at the scene told FOX 5 that the people in the SUV stole his purple DodgeCaravan and got away.
Anyone with information on the case is urged to contact Atlanta police."