Brewing beer at home is a craft that has been around forever. Ingredients such as water, starch source, hops, yeast, and some sort of clarifying agent that makes the beer special in its own way. Brewing in Atlanta is a culture and learning about the history of the different breweries are wildly interesting. Each brewery has its own unique flavor and way of producing the beer. Here are 7 breweries in Atlanta you should go for a tasting and tour.
1. Monday Night Brewing
There is a simple and great story of how this brewery started. 2006, three friends met in a Bible Study in an Atlanta Presbyterian church and began hanging out. Soon enough, they began brewing craft beers on a Monday night and saw a business in it. Now 2014, they serve up to four craft beers.  Bind Pirate, a Double IPA; Fu Manbrew, a Belgian-style wit with a spicy twang; Eye Patch Ale, an IPA; and Drafty Kilt, a rich Scotch ale. One of the laid back breweries in Atlanta with a nice patio and tables to enjoy your beer.
670 Trabert Avenue
2. Bluetarp Brewing Co.
Right on East College Avenue connecting Decatur and Avondale Estates. Founded by Tom Stahl, a former biochemist at UGA, it houses an old machine shop. Bluetarp houses its own four year-round styles: Mother Hoppin', a double IPA; Funk Weisse, a Berliner weisse; BantamWeight Red, an Irish ale; and Hopsided, an American IPA.
731 East College Avenue, Decatur
3. Sweetwater Brewing Company
Sweetwater came from humble beginnings and is now the 24th largest craft brewing company in the US. Started in 1996 when Freddy Bensch came for the Olympics and never left. He was then joined by his pal, Kevin, McNerney, to give the city of Atlanta a West-Coast brewery. Thursdays through Sunday, Spring through Fall, come to hear live music and join for a great social event. Make sure to come early because the lines get really long, really quick.
195 Ottley Drive
4. Red Brick Brewing Company
Originally named Atlanta Brewing Company was founded in 1993 by a former Guinness executive and is one of Georgia's oldest breweries that still exist. Now located on the Westside, its first home was in a red brick building on Williams Street. Red Brick brews 6 active beers and 3 seasonal beers. This brewery most notable partnership is with The Vortex which brews a beer with the name and the iconic "Laughing Skull."
2323 Defoor Hills Road
5. Red Hare Brewing Company
Classic story that we all have heard it before. Two dudes that started brewing in a basement and just ended moving up and established a full-scale operation. This is first craft brewery in Georgia to offer beer in cans and it also offer their three year-round beer in cans. One of my favorite beers to have is their Watership Brown Ale. Located in the heart of Marietta, definitely have a game of corn hole and have some great beers.
1998 Delk Industrial Boulevard, Marietta
6. Jailhouse Brewing Company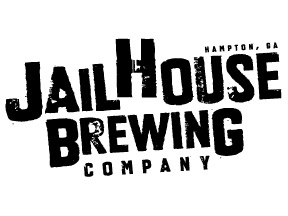 Located south of Atlanta in a the small town of Hampton is Jailhouse Brewing. That half-hour drive from downtown is worth the drive. The building in which they operate out of used to be an overnight home for its drunken guest, so it only seems right to make a brewery out of it. Jailhouse brews four year-round beers, four seasonal, four "one-off" beers, and two of its "Inmate Hooch" series. Definitely go and try the Mugshot IPA and Slammer Wheat.
8 Cherry Street, Hampton
7. Jekyll Brewing
Jekyll Island is the birthplace of the Deep South's first brewery back in 1743. This was the inspiration of this brewery. Located in Alpharetta, go and have a game of Giant Jenga, Pinball, check out the live music, or even jump on the game consoles that they have. Try their five craft beers and even catch a Braves game on TV. Southern Session, a blonde ale, and Cooter Brown, an American Brown ale, are a couple of my favorites.
2855 Marconi Drive, Suite 350, Alpharetta