Every year University of Georgia holds a "freshman welcome" at Sanford Stadium. What is now becoming a tradition, students are asked to take a picture of the field in the shape of a 'Super G'.
Afterwards a reception where students can network is held in Reed Plaza. Follow the hashtag #WelcomeToUGA to see all the pictures tweeted during the "freshman welcome".
Hairy Dawg high fives freshman as they enter Sanford Stadium for Freshman Welcome. #welcomeuga #uga19 pic.twitter.com/RrUdzqmv9e

— UGA (@universityofga) August 16, 2015
Students await to enter Sanford Stadium.
Here students are seen rushing into Sanford Stadium.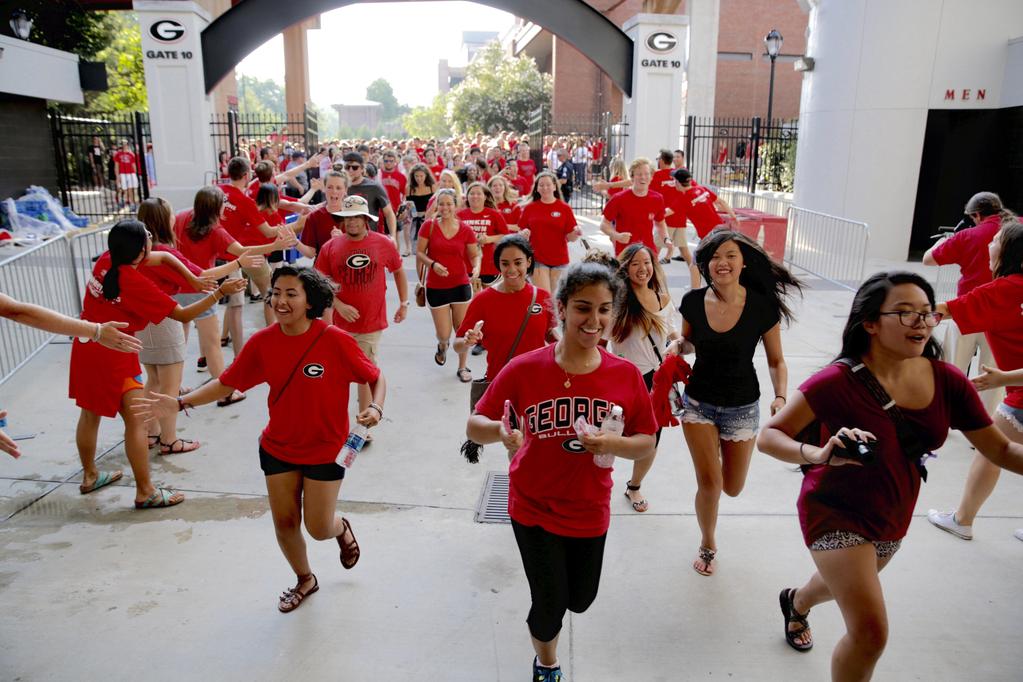 Football head coach Mark Richt hanging with the freshmen.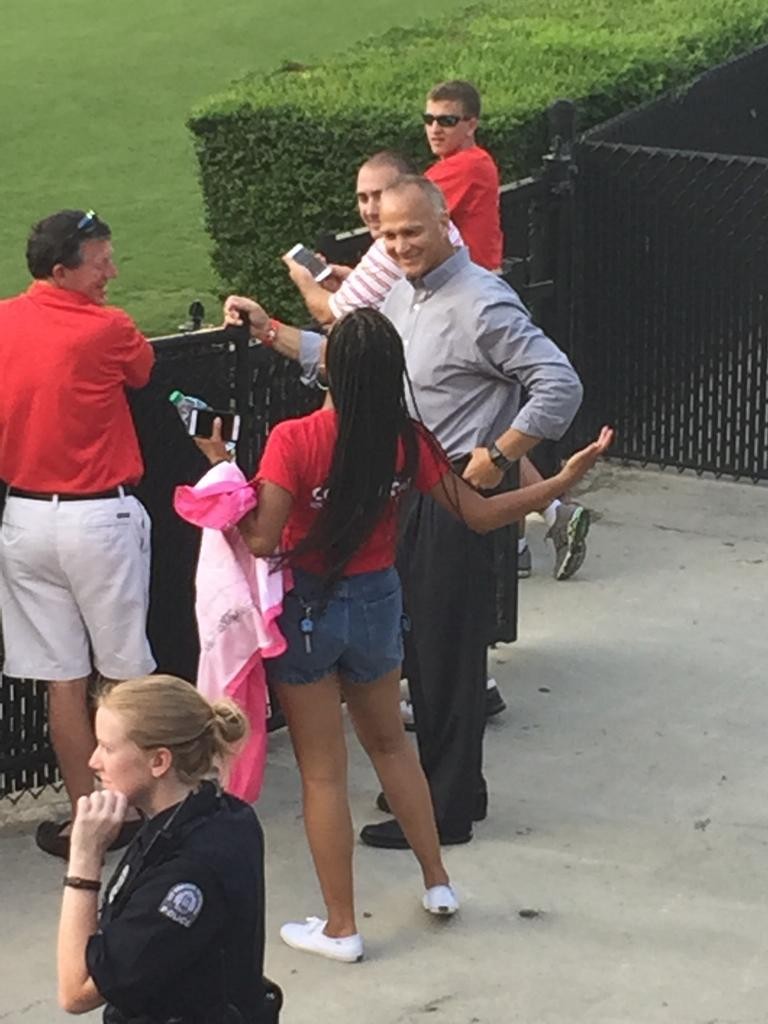 Students preparing for the "Super G" picture.
SGA VP @houstongaines & SGA Pres. @simpsoj2 take a selfie with Pres. Jere Morehead and #uga19. #welcomeuga pic.twitter.com/NVLs5UFWuf

— UGA (@universityofga) August 17, 2015
Related