"What'll Ya Have" is a slogan everyone in Atlanta knows! The Varsity has been located right in the heart of Atlanta since 1928. It's also the "go-to" Atlanta restaurant that all political juggernauts visit while campaigning in Atlanta.
Today was republican Jeb Bush's turn to visit The Varsity. Jeb Bush (13%) is currently the 2nd in the polls behind Donald Trump (24%).
We thought it's be cool to show a timeline of other political figures visiting The Varsity over the years.
Jeb Bush visits today..
Jeb Bush is currently trying a milkshake at The Varsity in Atlanta. pic.twitter.com/chXkx3I5kI

— Everything Georgia (@GAFollowers) August 18, 2015
George H. W. Bush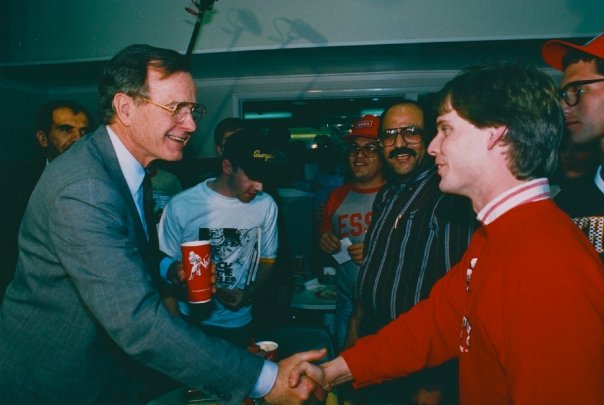 Jimmy Carter with first lady, Rosalynn Carter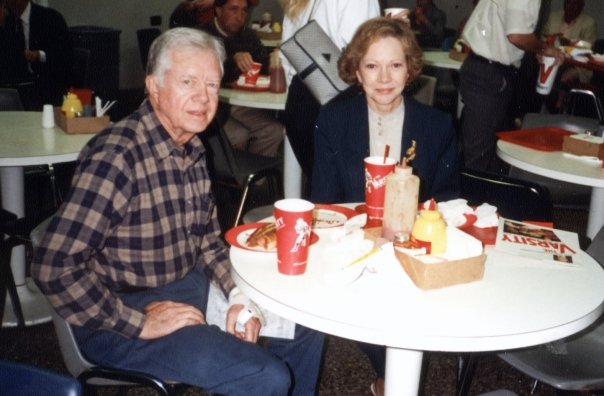 Bill Clinton visits on January 15th, 1996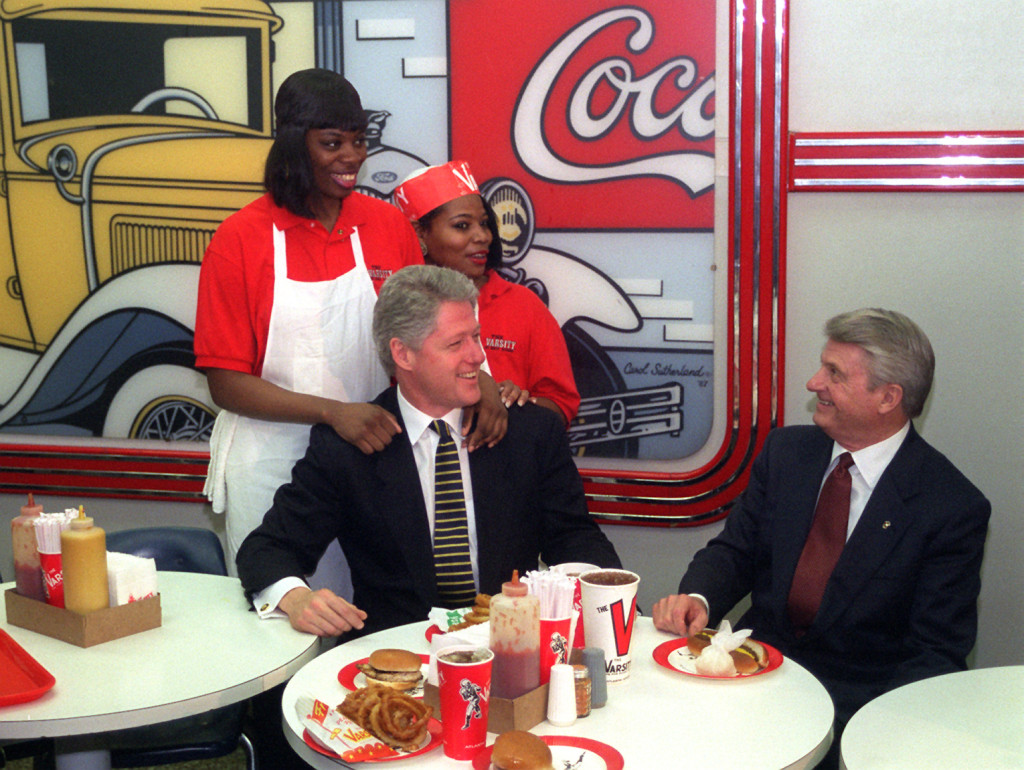 John Kerry visit in 2004

Barack Obama visits June 26th, 2012
Mitt Romney visits on October 1st, 2014