Aric Keck really messed up on this one! For nearly 45 minutes a 6 year old was left inside a car alone while his father and new girlfriend finished their meal at an Alpharetta restaurant called "Kona Grill".
The boy first called his mom crying mentioning that he was in a "unfamiliar" parking lot. His mom then called 911, but once the father got back to the car he found the boy on the phone with his mother. The father then stole the phone from the boy and threatened to kill the mom.
Here's a picture of the girlfriend walking the boy back to the car so they could finish their dinner.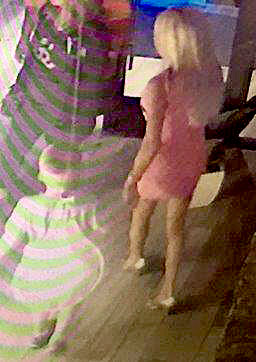 Police charged both Keck, 51, and Jacquline Tabb (the girlfriend), 26, with reckless conduct, and they both surrendered Aug. 10.