It was less than a year ago when the labels began flooding in.
"Soft." "Weak." "Bust."
After totaling just four sacks in his rookie campaign, bashes on Beasley's plays were being thrown around left and right. A pass rush was desperately needed in Atlanta, and all eyes were on the 24-year-old linebacker out of Adairsville, Georgia to produce in his second season.
So in the offseason, he worked. He refined his technique, gained noticeable amounts of muscle, and precisely analyzed film of some of the NFL's best pass rushers, trying to take every ounce of knowledge he could in order to translate it to his own game.
2016, however, was anything but an easy year for Vic Beasley.
Apart from recovering from a torn labrum that plagued him throughout his rookie year, he had an especially rough stretch personally after last season ended. In April of this year, Beasley lost his father after his liver deteriorated due to a grueling battle with alcoholism. Vic would beg and plead with his father to stop, but it was out of his hands.
Eventually, it all caught up to Vic Beasley Sr., and his son was going to be forced to continue his football career with just one parent in the stands. After his father's passing, Beasley Jr. leaned heavily on faith and his mother as motivation on-and-off the field. He also continued tweaking his game and hitting the weight room, hoping for a strong sophomore campaign.
In the early showings of this season, though, his stat sheet remained bleak. Just one sack through four games, which hardly even counted, as it was just a tap on Derek Carr as he ran out of bounds in Week 2's matchup in Oakland. A couple more games went by, and in Week 4 against the Panthers… one tackle. It was all Vic could take credit for in that game. Again, the scorn rained down. Fans wanted answers as to why the 8th overall pick wasn't making the second year leap that the team was hoping for.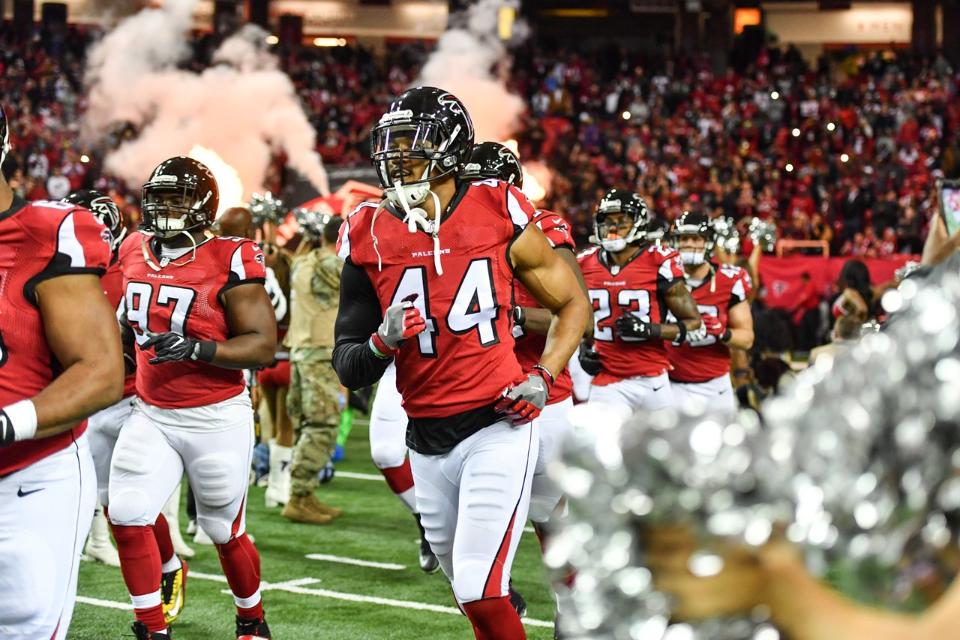 Fast forward seven days, and the doubters were utterly silenced. Three and a half sacks, two forced fumbles, and a Falcons win against the defending Super Bowl champion Broncos in mile-high Denver. Vic Beasley had a breakout game that no one saw coming. Across from him, standing on the other sideline, was superstar pass rusher Von Miller. Apart from being one of Vic's idols, Miller was the Super Bowl XXXIII MVP and is a quarterback's worst nightmare. Beasley had to be happy after showing off against one of the league's best.
That Denver game turned out to be the perfect confidence booster for Beasley, who turned on a gear that has put him on an absolute tear this year. He has an outstanding 13.5 sacks and 6 forced fumbles over his past ten games, making him the NFL leader with 14.5 sacks on the season, and he currently holds the title over none other than Von Miller. Now, the man who many called a "bust", is a lock for the Pro Bowl, in the running for NFC Defensive Player of The Year, and more importantly, is leading a team that is looking to make a deep playoff run.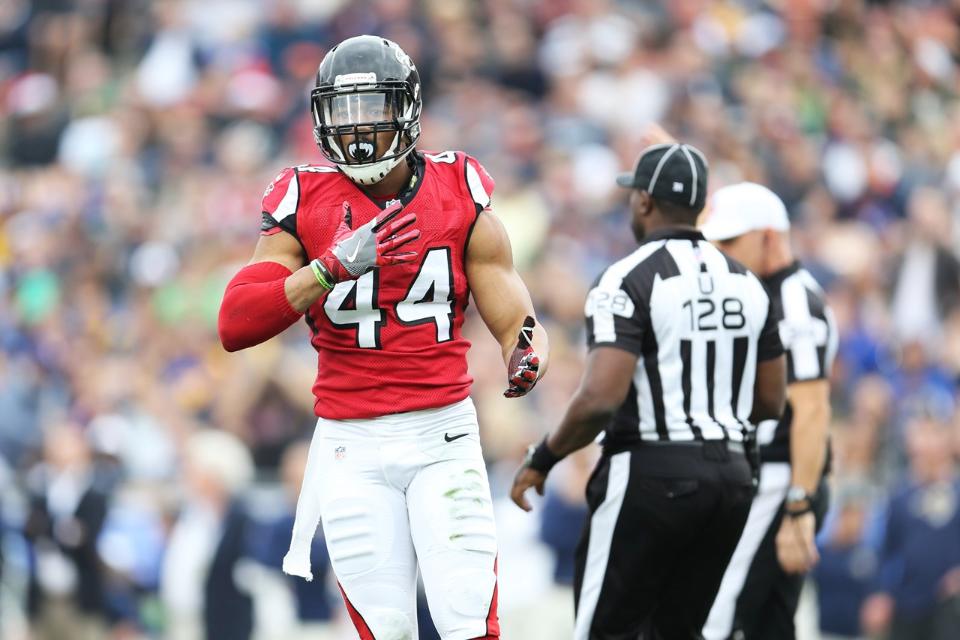 The fact of the matter is that Vic Beasley was never even close to approaching "bust" status, but fans generally tend to be impatient when taking into account the steep learning curve that comes with the transition from college to the NFL. Especially in the case of Beasley, where he was asked to step in and immediately be the savior of a pass rush that was a laughing-stock of the league. He, along with the fans, learned quickly that success does not happen overnight. Through dealing with injury and mourning the death of his father, Vic kept his head held high. From hosting multiple charity events to chatting with countless fans on Twitter, the humble and soft-spoken kid has gained a loyal fanbase that is now more excited than ever to see his inner-monster take the field every Sunday, relentlessly crushing past linemen and into quarterbacks.
He envisioned it himself in an interview with Bleacher Report earlier this year: "I know what is to come," Beasley said. "I keep working, man. I know it's going to come."
It has sure come, alright. For the young Georgia native, it looks like this is just the beginning.