This past weekend, West Forysth senior John Green was 3rd out of 226 runners to cross the finish line at GHSA's Cross Country Championship in Carrollton, Georgia. Exhausted, John walked to the cool-down tent only to find out he finished in LAST place.
John Green was stripped from one of the most memorable moments of his life. Why? Because of his headband. Georgia High School Association has a strict uniform protocol and Green was wearing a white headband with, "Isaiah 40:30-31" written on the front. What's even more confusing, Green was seen wearing this exact headband in last years Cross County Championship and wasn't disqualified for it. Also, according to West Forsyth's head coach Clayton Tillery, two GHSA officials 'ok'd' the headband before the race began.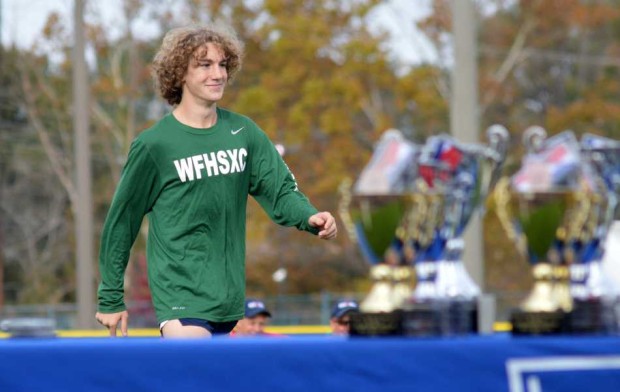 Michael Foster of Forsyth News, approached GHSA officials to discuss the the violations and says he was, "shooed away".
According to GHSA Cross Country rules and officials the headband broke protocol for not being "plain". The rulebook specifically addresses logos but never states anything about writing. Coach Clayton Tillery, says other runners wore headbands that also had Bible verses written on them.
John Green says, "I will never forget the race I ran, that they can't take away from me". Other runners involved sympathized with Green, some even more angry than he is. This also disqualified Green from the 'All-Metro First Team' for the Atlanta Track Club, who takes the top 7 racers and awards them with a $1,000 scholarship. (Update) As of yesterday, Atlanta Track Club ignores the disqualification and still awards Green with the scholarship.
John Green is still a winner in our eyes, what he did for West Forsyth will always be remembered. Keep running!