One of the hardest decisions one person can make when going on a date is choosing a great restaurant. Atlanta is filled with many different restaurants on every other corner and they are all different and unique in their own way. Here's our UPDATED list of 12 restaurants to take your significant other on a dinner date.
Instagram – GAFollowers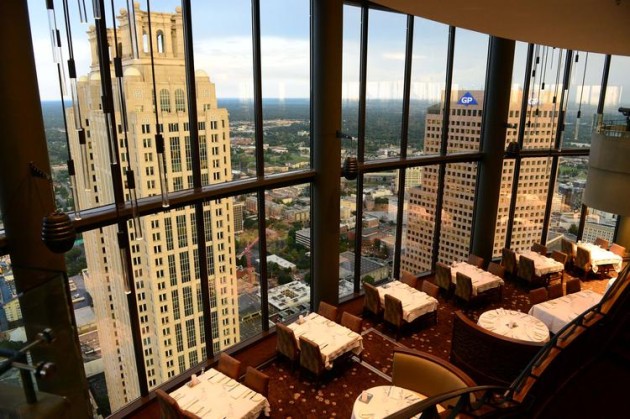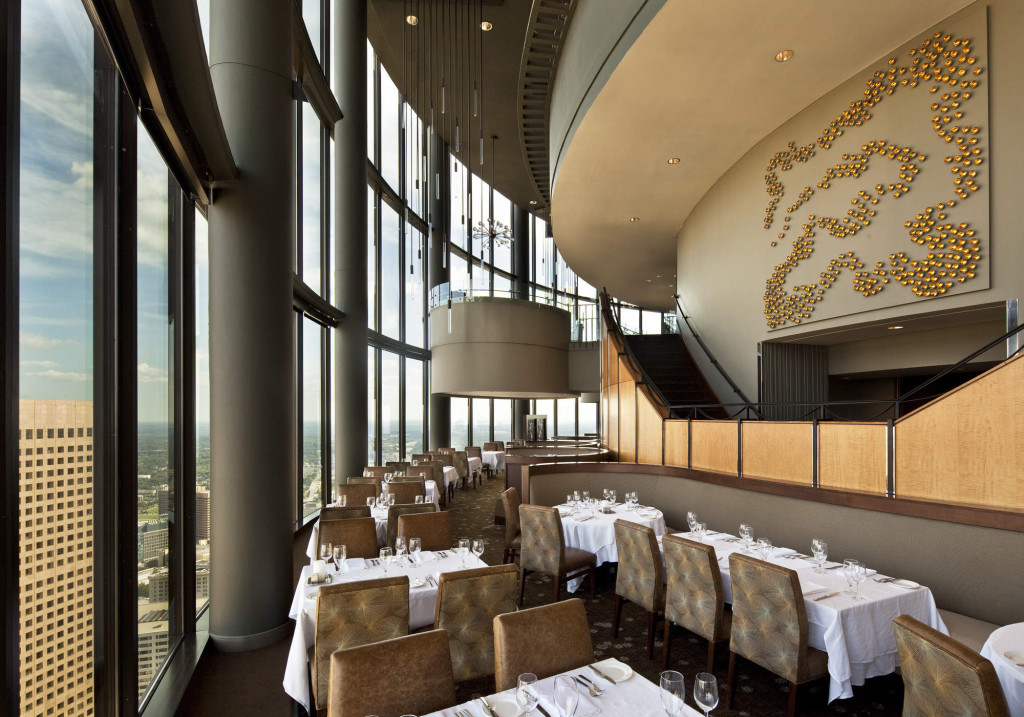 One of the most talked about restaurants in Atlanta, not so much for the food, but for the view that it has to offer. The money you'll pay there isn't for the food, but more for the experience. A rotating view of the city is always good for a special occasion. Go before sunset to get the full experience of the transition of Atlanta from a busy day with a the romantic skyline view of downtown.
210 Peachtree Street NE Atlanta, GA 30303
404-589-7506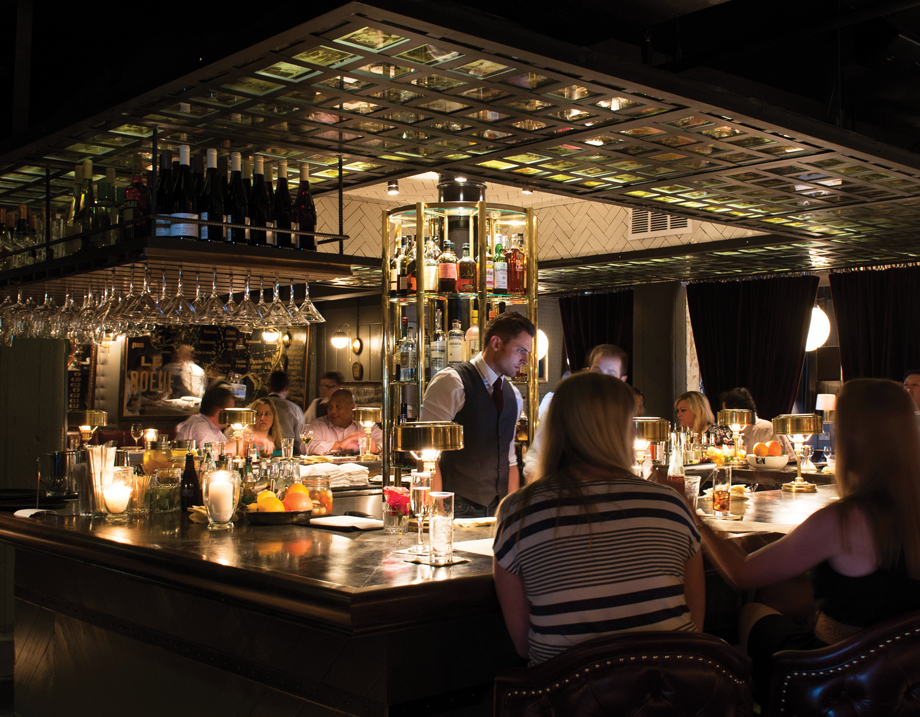 Best steak and service I've had in Atlanta. Plus an incredible atmosphere and a great bar to grab a drink before your reservation. This hits the mark aside from the skyline view, but you can walk around the Westside Provisions development and get a great feel.
1170 Howell Mill Rd
Atlanta, GA 30318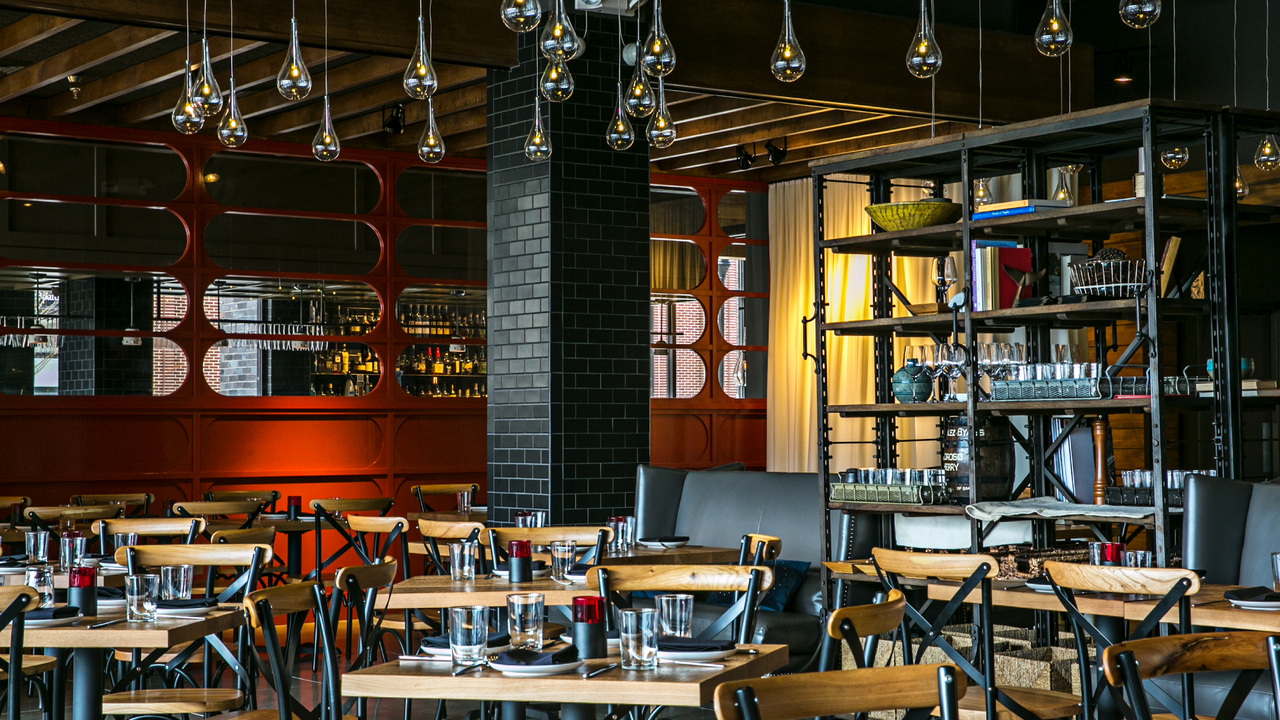 Excellent cocktails, creative menu, an interesting blend of flavors, and diverse room full of diners all prove the appeal of this menu across a wide range of tastes.
691 14th St
Atlanta, GA 30318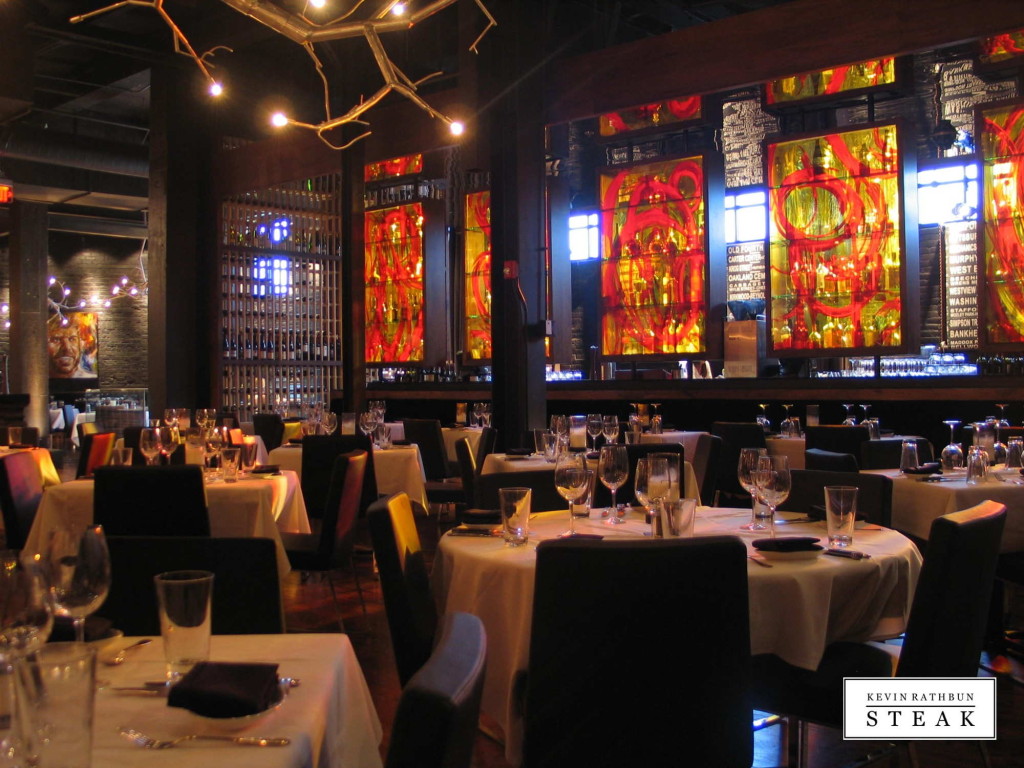 Another one of the popular steakhouses in Atlanta (I know, there are a lot of steakhouses). Another pricey steakhouse, so make sure to bring your wallet. Great intimate atmosphere so you and your date can enjoy each other's company. At the price you pay, you would expect great service and that is what they give you. Along with the service is also a great valet that will treat you right. Definitely one of the popular restaurants in Atlanta that won't disappoint.
154 Krog Street
Atlanta, GA 30307 404-542-5600
Barcelona has two locations in Atlanta, one in Inman Park and the other in West Midtown. Barcelona is a lot of fun and romantic if you like tapas and drinking wine. Ask for the tasting menu!
240 North Highland Avenue Northeast
Atlanta, GA 30307
1085 Howell Mill Rd
Atlanta, GA 30318
Nearly 25 years in the business, Bacchanalia continues to be a dining staple here in Atlanta. The hospitality is unmatched and it's the high point for other restaurants in the area to reference. Star Provisions makes sure menus are created by the season and the service is great, the perfect place for a special occasion, birthday's, anniversaries, etc. Usually Bacchanalia catches a rap for being the most expensive restaurant in Atlanta but if you can afford it's worth EVERY penny.
1460 Ellsworth Industrial Blvd NW Suite 1
Atlanta, GA 30318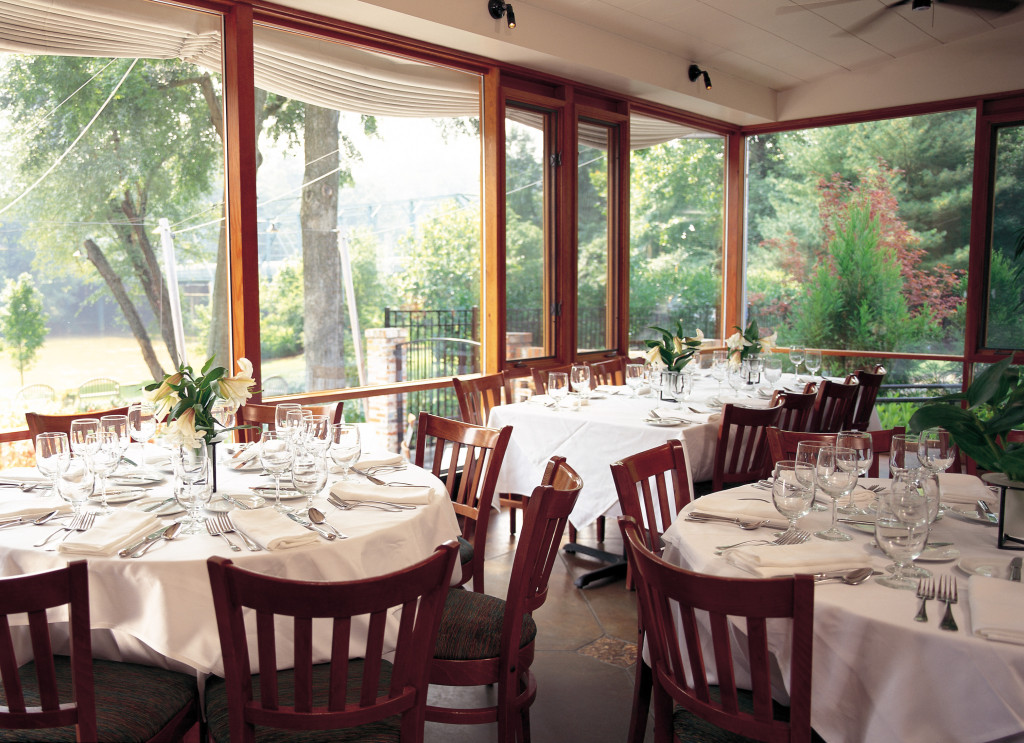 Located right on the banks of the Chattahoochee River, Canoe is one of the most acclaimed restaurants in Atlanta. Once you arrive at the restaurant, you are greeted by a beautiful view of the river and the garden outside which is great for an after-dinner stroll. This is definitely one of those restaurants you have to get reservations. The menu has all that you want and is definitely one of the most delicious places in Atlanta.
4199 Paces Ferry Road, SE
Atlanta, GA 30339 770.432.2663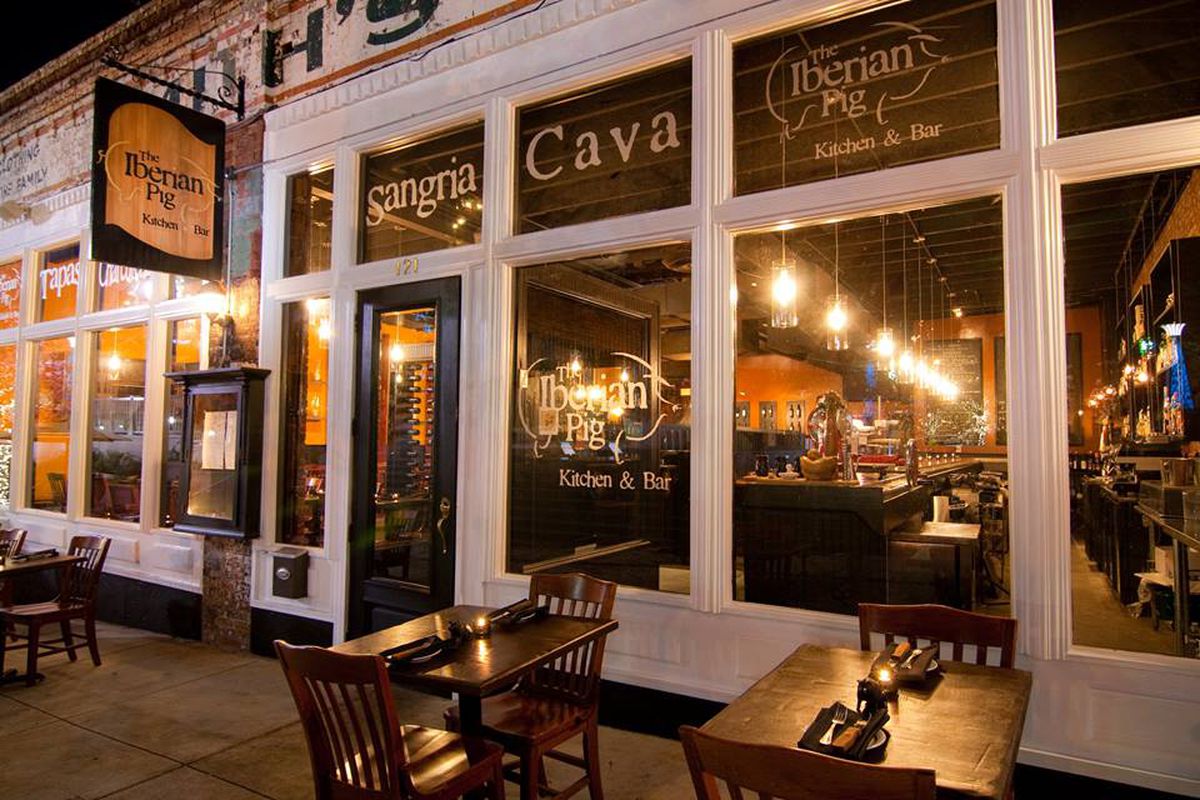 This is a perfect date spot, whether you go with friends, family, or a significant other! I love that you can order small dishes, or tapas, to try together, and as someone who doesn't eat a lot to begin with, this is an ideal place to share a meal. There are two locations.
3150 Roswell Rd NW Ste A3 Atlanta, GA 30305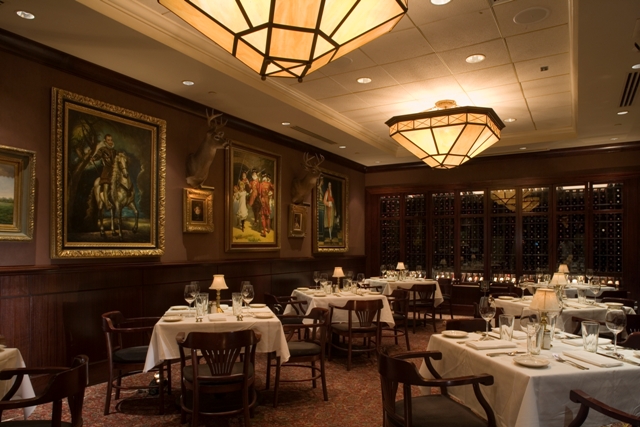 An American steakhouse, this is another one of the most popular places in Atlanta and one of the most recommended. Another expensive spot, you will pay a price for the entrées but the experience and atmosphere will make up for the price you pay. The employees here pay attention to the close details on service and will be very attentive to you. Their Lobster Mac & Cheese is one of the most recommended dishes in the restaurant and is definitely one of the most recognized entrées. Not only will you and your date enjoy the food there, you will also enjoy the view of Atlanta as well.
255 E. Paces Ferry Road Atlanta, GA 30305 404-262-1162

Where do I begin about Hal's? What an unbelievable experience, the vibe of this place feels like walking right back into 50s-60's steakhouse. This place can be packed on any given night which can tell you that this place must be something special.
30 Old Ivy Rd
Atlanta, GA 30342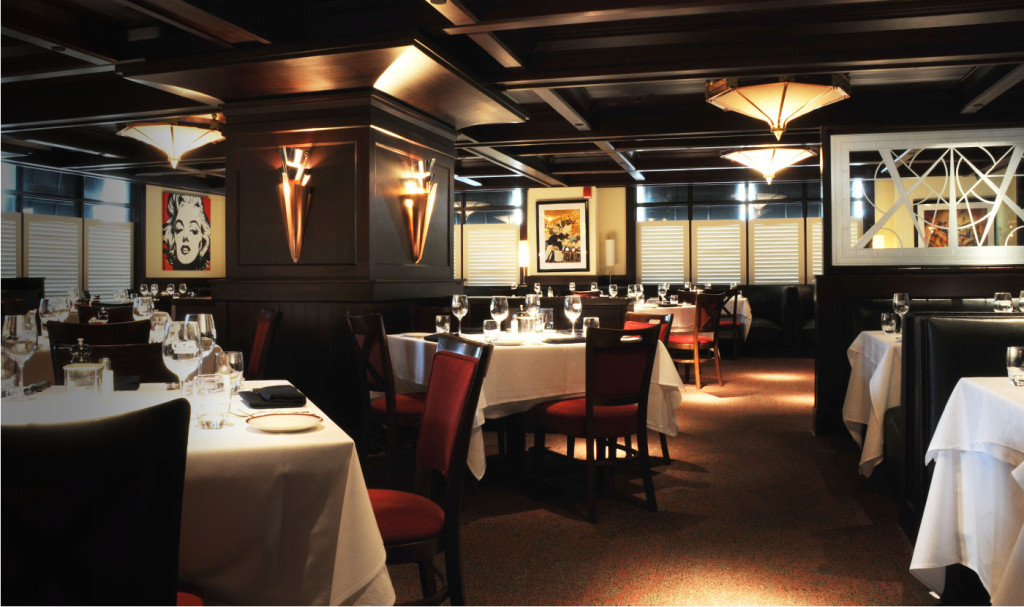 Constantly ranked as one of the top 10 steakhouses in the country. The ambiance of the restaurant is one that will make your date night very romantic. Expect when you take your date there, you will have above-average steak with excellent service. The salads are made table-side with great ingredients to amplify the taste. Your date will definitely thank you when you take them to Chops. This place also made our 'Top Seafood List".
70 West Paces Ferry Rd
Atlanta, GA 30305 404-262-2675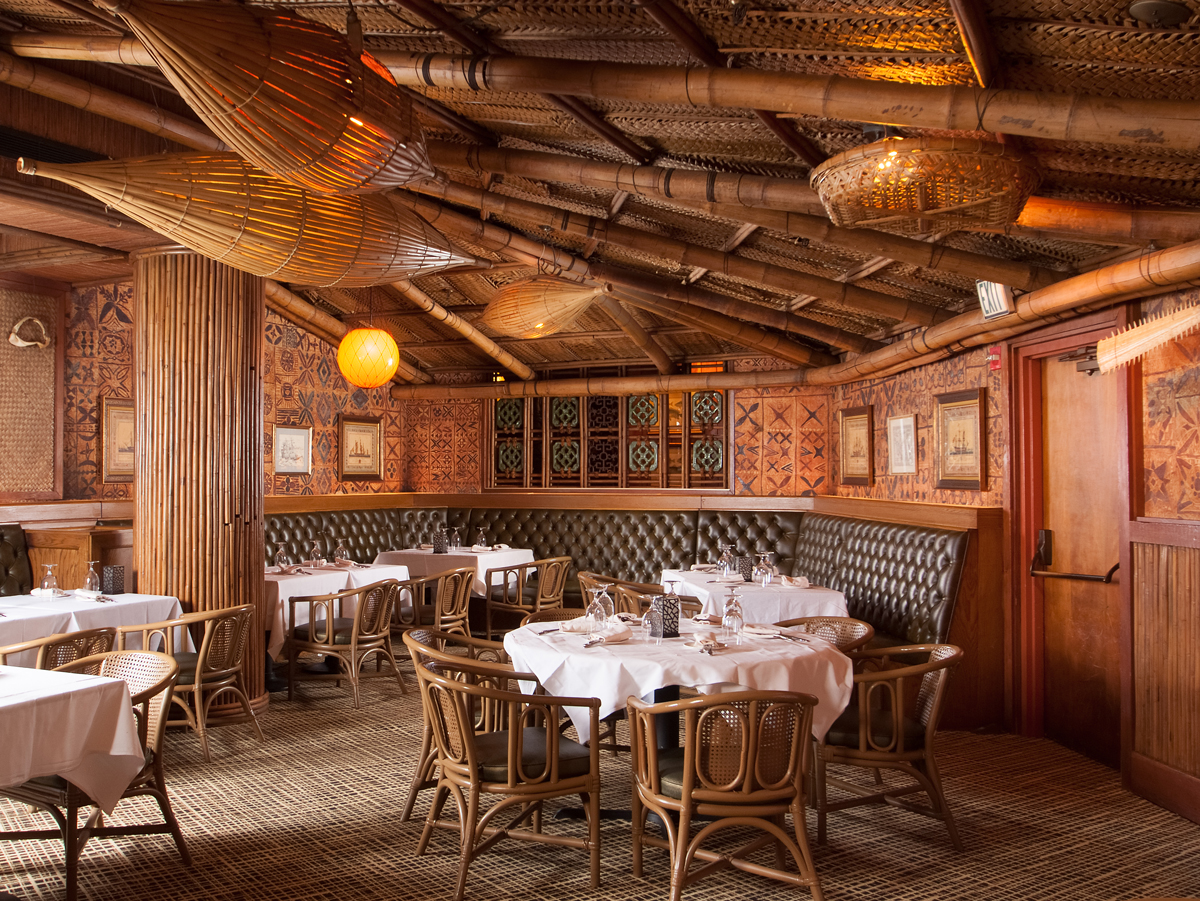 Trader Vic's is one of the best-kept secrets in Atlanta, it's underground and you would never expect it to be in the location that it's in. This restaurant and bar is amazing! The ambiance is beautiful and welcoming. The staff is friendly, the food is more than delicious and filling.
255 Courtland St NE, Atlanta, GA 30303
"Like" us on Facebook for more!