When thinking about going on a vacation, Georgia should be at the top of most people's lists. Georgia is a great state to visit and journey around. No matter what part of it you're in, you're guaranteed for something new to enjoy around every corner. Whether it's for a casual walk in a scenery, shopping at a mall, exploring a museum, or to get your blood pumping for an amusement park. Georgia is probably one of the most underrated states in America to travel around. When visiting Georgia, you get a different vibe.  Nevertheless, we have things no other place has. Here is the "Top 16 Must Travel to Places in Georgia."
1. Lenox Mall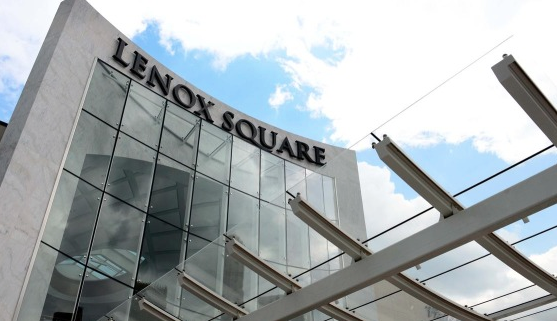 Lenox Mall consists of four floors and of all the malls in Georgia, Lenox Mall is the most spectacular. The mall includes a nice balance of average stores to extremely fashionable designer name stores. Lenox has about every store that you would want to shop at. A plus about this mall is that many celebrities usually shop here so you might run into a few.
2. Tybee Island Lighthouse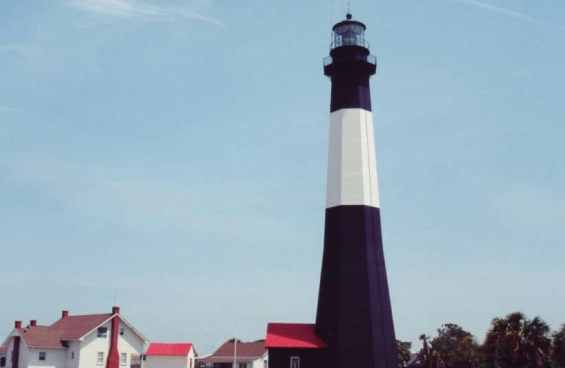 The Tybee Island Lighthouse is one of the most underappreciated things in Georgia. The view from the top of the lighthouse is worth all the steps you climbed to get up there. If you love taking pictures of your beautiful surroundings, you will fall in love with this place.
3. Piedmont Park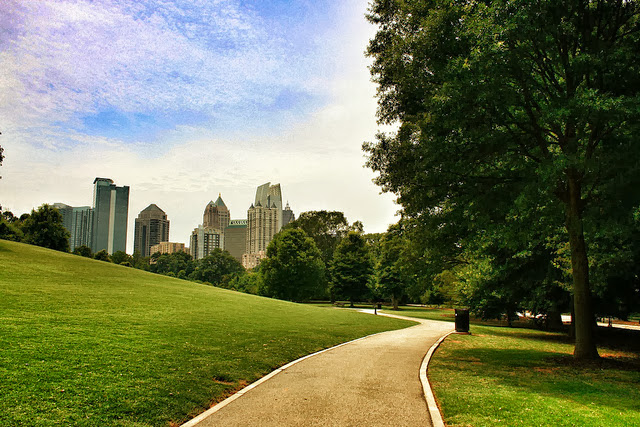 Piedmont Park is one of the most massive and stunning parks, you will ever set foot in. Not only is it in the heart and soul of downtown Atlanta, but also there are plenty of activities you can do. Every day is different at Piedmont. On weekends, Piedmont Park is notoriously known for having big events & concerts. But on a regular day at Piedmont Park, you can play basketball, go swimming, have a romantic picnic, or just to hang out with friends and play a game of catch right under the gorgeous skyline of downtown Atlanta.
4. CNN Center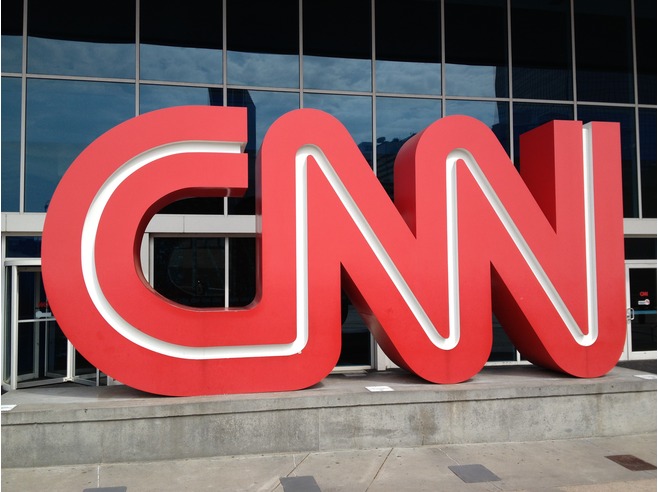 The CNN Center should be the first spot any tourist should attend in Georgia whether you're a fan of CNN or not. To begin with, CNN Center has just about every restaurant you can imagine. But, the real highlight of this attraction is the studio tour.One really cool thing about this tour is that they take you behind the scenes which allows you to see every single aspect of how CNN works. You also get to go behind the scenes and actually see the newsrooms and the control room while the workers are working in them.
5. LegoLand Discovery Center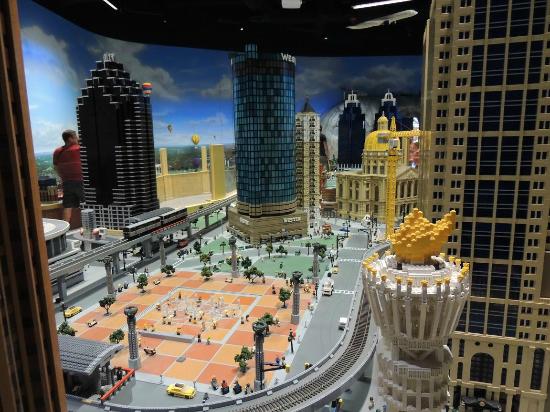 If there's one toy that everyone can enjoy playing, it's Lego. LegoLand's Discovery Center has plenty of attractions such as a 4D Cinema, a Laser Maze, and even a go-kart where you can BUILD your karts without any trouble. No matter how old you can be, Lego can bring out anyone's inner-child.
6. Tallulah Gorge

 We recently visited Tallulah Gorge for the first time and it was simply amazing.
Pic: https://twitter.com/GAFollowers/status/514885231057580032
7. Atlanta's Botanical Garden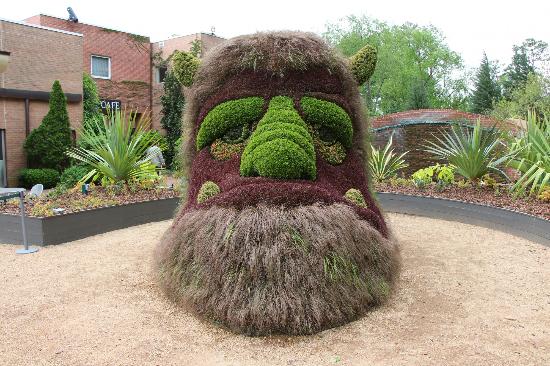 Atlanta's Botanical Garden is not your average walk in the garden. Imagine a very detailed statue made out of flowers and grass. Only in Atlanta's Botanical Garden where that thought can come into reality.
8. SkyView Atlanta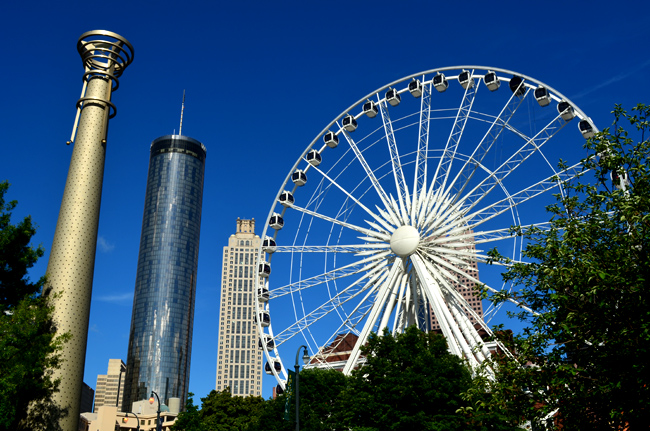 While on skyview Atlanta,you will be viewing the city as if you are on the top room in the tallest skyscraper. Enjoy the quiet, beautiful, and stunning view of Atlanta on this tourism phenomenon. Even if you are afraid of heights, this ride will be thrilling.
9. Altamaha River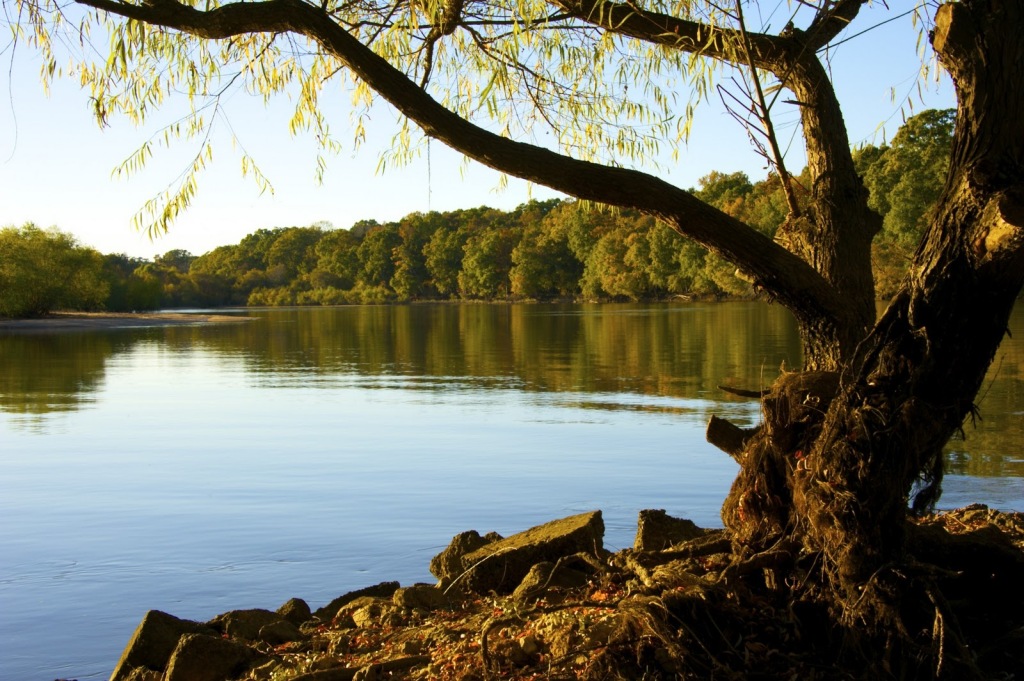 Significantly fantastic and peaceful river. Wonderful place to just relax.
10. Martin Luther King Center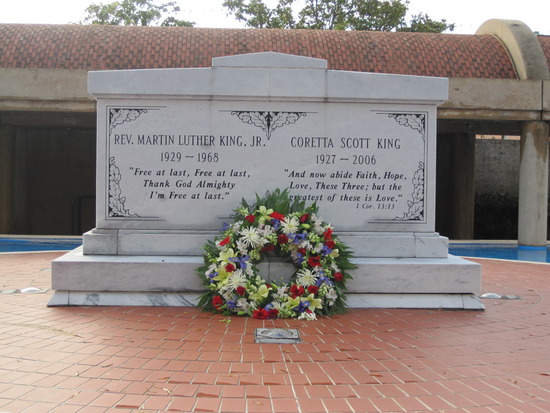 Martin Luther King Center is probably one of the most memorable, and inspiring places you will ever go to no matter what race you are.It will be the reason you love the state of Georgia so much. Not only will you get to see the church he preached in, tour of the house he lived in, his burial site, but also, ITS FREE ! Along with that, Your guaranteed to gain loads of knowledge about Martin Luther King that schools never taught you.
11. Chattahoochee River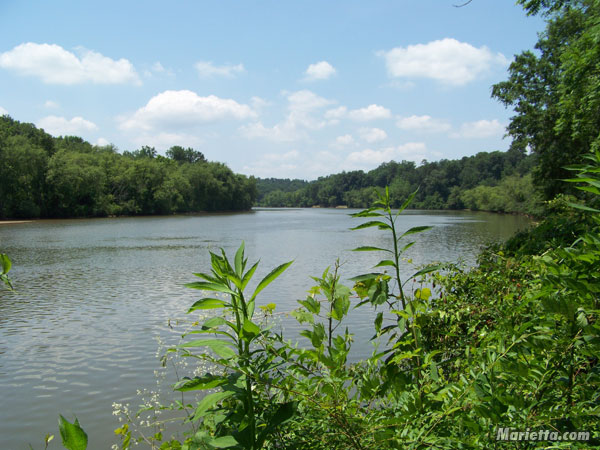 If you're wanting to escape the loud, and always busy city of Atlanta for a few hours to a more peaceful part of Georgia, You should go for a trip to the Chattahoochee. This river offers a really tremendous and fascinating scenery. There are multiple and vast areas to park, and parking is extremely cheap.  Has tons of pathways to walk and view the river from so you can have a great view from every angle of the river. Also a great place to go kayaking, canoeing and fishing.
12. Savannah, Georgia
Yes, just visit the city and you'll be happy. Savannah is a wonderful truly southern city, American towns really don't get better. River street is a good attraction, you get to walk along side the Savannah River with good eats and activities.
13. Augusta National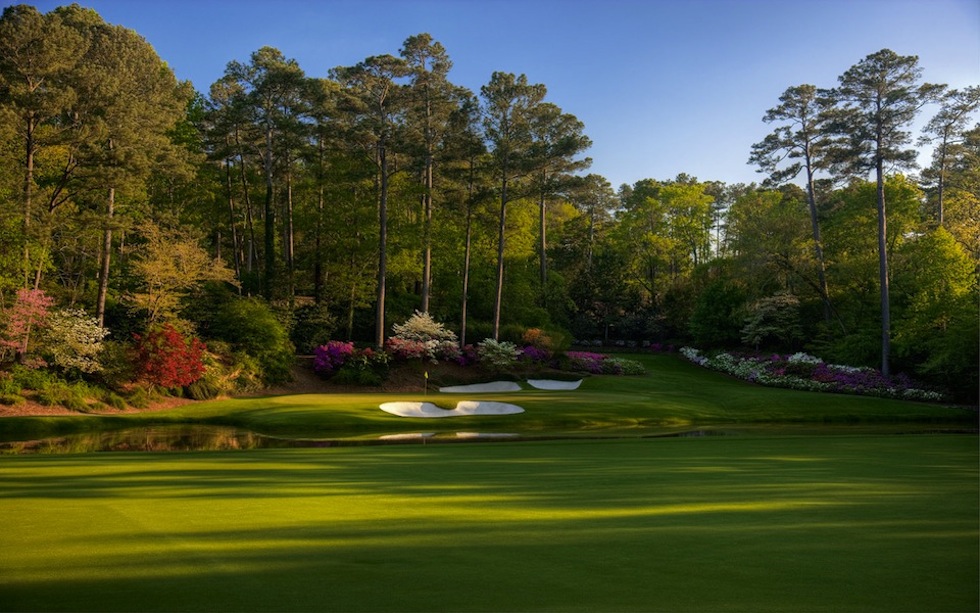 One of the most beautiful golf courses in the world and one of the most exclusive.  They do a wonderful job organizing and executing the Masters. The course is always gorgeous and the grounds are as beautifully kept as usual. The azaleas, the trees, heck even the pine straw – everything is beautiful.
14. Lake Lanier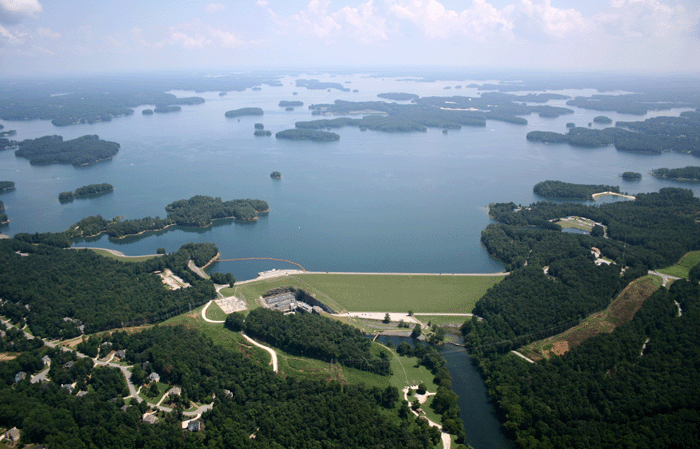 is not really known for beaches. So, if you are in a mood to go to a beach when you're in Georgia, You should look to Lake Lanier. Lake Lanier is about the closest thing you will get to a beach in Georgia without having to drive far. Lake Lanier also has a thrilling water park so there's a water park right next to a huge lake where you can go swimming in, and many more. Does it get any better than that?
15. Kennesaw Mountain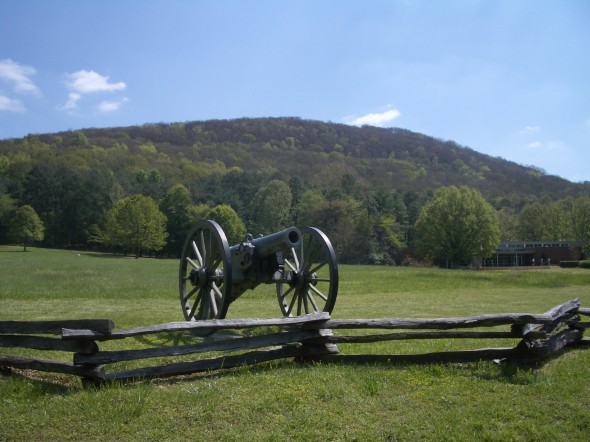 An unbelievable Civil War Park with several monuments. Great outdoor fun. There's a few different trails to go on, some are shorter or longer than others, and vary in difficulty. Also, There's  a shuttle for those who aren't in a mood to climb the mountain, but want to see the awesome views from the top. A perfect  place for you just to get a little nature with some history. If you are going mainly for views, it is best to go on a clear day.
16. College Football Hall Of Fame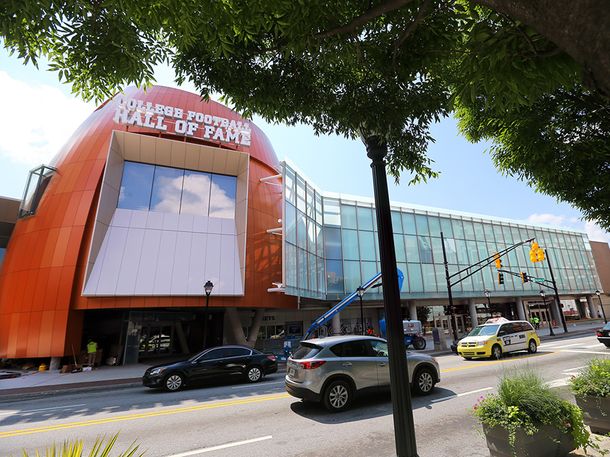 Recently opened in summer of 2014. Football fanatics should definitely make a trip to this building filled with everything you need to know about college football legends.
"Like" us on Facebook!