Many people know of the 'Buckhead Bars' strip off of Roswell Road, but there's many more bars to experience that's apart of the Buckhead nightlife. Here's 5 brand new bars in Buckhead that you should try when you visit.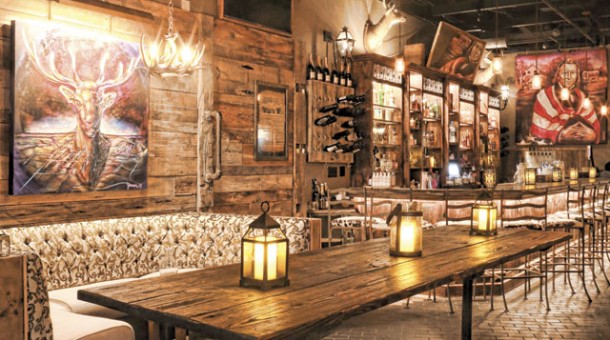 Atlanta's premiere sophisticated cocktail lounge has definitely arrived.  This place has a Georgia history richer than Ted Turner.  Okay, maybe not Ted Turner, but you get my point.  It's been designed and built with reclaimed Georgia wood including Oak, Pine, and Cherry gathered from 15 different counties across this great state.  Curated cocktails such as Moscow Mule, Old Fashioned, Manhattan, and Nice & Sloe are sure to tempt even the most advanced pallets.  Interior decorations include oil paintings, ironclad lanterns, and beautiful floral arrangements are always within eyesight and keep with the historical feel.  Their newly enlarged patio has a wonderful garden feel that warms the heart and speeds the pulse.  A fantastic theme that has become the fiber of the Buckhead lifestyle.  I encourage you to indulge!
3167 Peachtree St, Atlanta, GA 30305
(404) 816-9897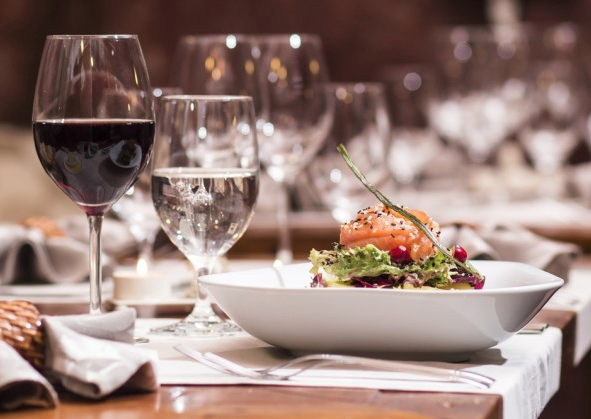 Newly renovated in the old Twisted Taco location located off Wieuca Rd in the Chastain area of Buckhead. Chastain Tavern is the newest establishment on this list and I've heard really good things about their menu and wine selection.  A friend of mine is currently working here and mentioned that the wait staff is young, energetic, and willing to go above and beyond to get the word out that Chastain Tavern is a place worth visiting.  Wine Wednesday gives patrons ½ off their choice of excellent bottles of wine.  Steak, baked potato, and a glass of red?  Yes please!  Excellent location and ample parking make this tavern and up and coming go-to spot in the Chastain neighborhood.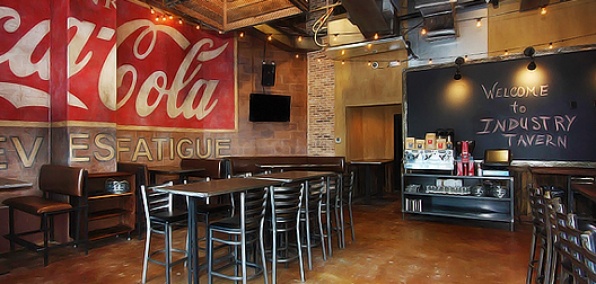 What's better than a place that can offer you coffee in the morning and booze in the evening?  I don't know either.  Industry tavern has teamed up with Smyrna based Rev Coffee to offer an assortment of coffee drinks for your morning commute.  After work, wind down with craft beer and vintage cocktails.  My question is whether I can have a weekly bar tab here and pay at the end of the week?  Seems convenient, but maybe I'm asking too much.  Industry has a very neighborhood-y feel that allows patrons to chill out and forget about the real world for a few hours.  This is my type of place!
3280 Peachtree Road Northeast #187, Atlanta, GA 30305
(404) 254-4468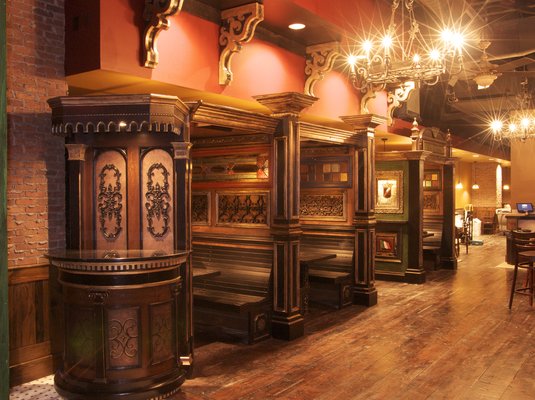 As a seasoned veteran in the Irish Pub scene in Atlanta, I know a good one when I see it.  Meehan's doesn't disappoint in their newest location off East Paces RD.  Considerably smaller than other locations help with the cozy atmosphere and authentic Ireland experience.  Guinness, Fish & Chips, and other Irish delights are perfectly executed and exceed expectations of your typical neighborhood pub.  A generous patio allows for winding down or pre-gaming on any given day with plenty of free parking.  Ask for Connor.  Cheers!
200 Peachtree St NE, Atlanta, GA 30303
(404) 214-9821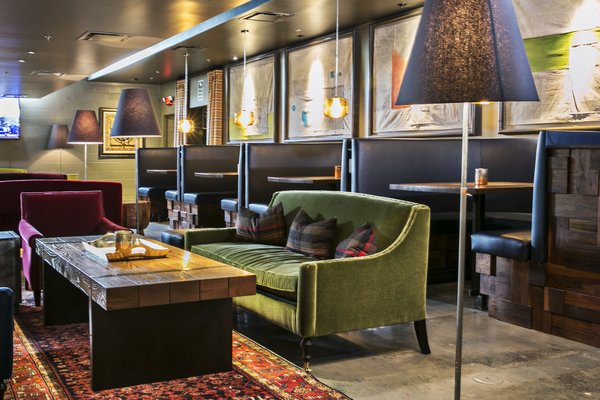 More of a parlor game paradise than an actual bar, this place is unreal!  Yes, they have an enormous bar that meets the needs of patrons and servers, but did I mention they also have 20 bowling lanes, 2 bocce ball courts, 2 basketball pop a shots, 2 ping pong tables, two shuffleboard tables, and more!  A classically refurbished warehouse turned entertainment paradise, The Pin is incredibly fun!  Valet, an extremely friendly wait staff, and wood fired pizza's are just some of the surprises you can expect when frequenting this exciting venue.  Not to downplay the bar, but the games are just too entertaining.  I highly recommend this place and hope you stretch before bowling.  Take my word for it!
737 Miami Cir NE, Atlanta, GA 30324
(404) 814-8736
"LIKE" us on Facebook for more!