Georgia Southern University is a college that is rich with tradition. Founded in 1906 as the First District Agricultural & Mechanical School, Georgia Southern started "From humble farm beginnings…" and has slowly become one of the top academic and athletic universities in America. The university has many traditions, but below are some of the most prominent traditions you'll find in Statesboro.
1. Day One
One of the youngest traditions on campus, Day One is a pep rally that teaches incoming freshman the traditions and chants at Georgia Southern. Speakers are the university president, Dr. Brooks Keel, the athletic director, Tom Kleinlein, and the head football coach, Willie Fritz.
2. Sweetheart Circle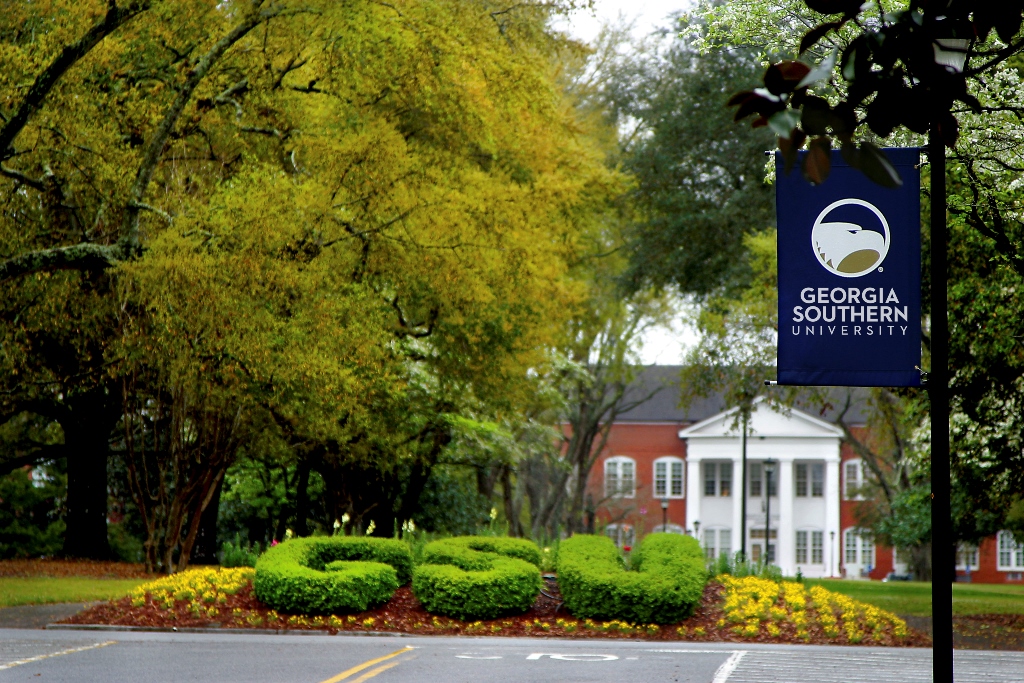 Sweetheart Circle is considered one of the most romantic places on campus. It has been the site of several weddings, and was listed No. 3 on OnlineCollege.org's "Top Ten Most Romantic Campus Traditions". It is said that if you walk around the circle three times with your sweetheart, you are sure to be married.
3. Yellow School Buses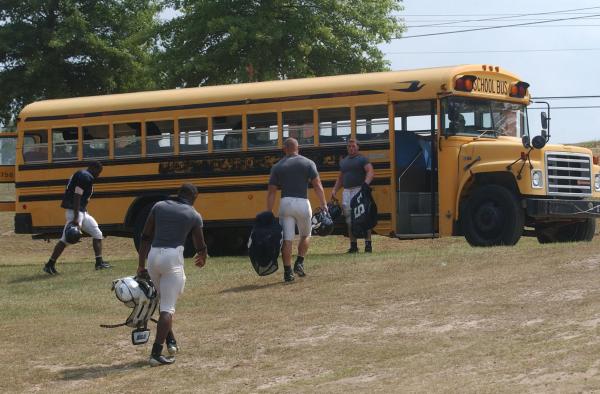 Back in 1981, when the school's football program was resurrected, the university was struggling to find a mode of transportation, due to it's struggling budget. That's when the Bulloch County Board of Education offered two yellow buses for the small price of two dollars. The team continues to travel from the practice facilities to Paulson Stadium.
4. Beautiful Eagle Creek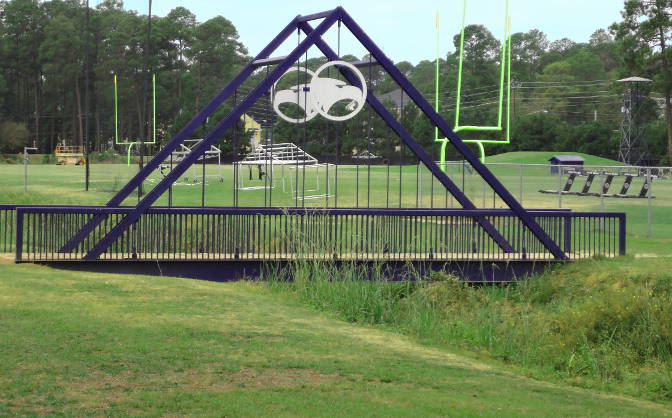 According to legendary football coach, Erk Russell, the water from Eagle Creek isn't a normal water source and is full of magic. During the 1985 playoffs, Coach Russell took a jug of Eagle Creek water to Northern Iowa and sprinkled it across the field. This served as inspiration to the football team and led them to victory and later to their first ever national championship.
5. Gus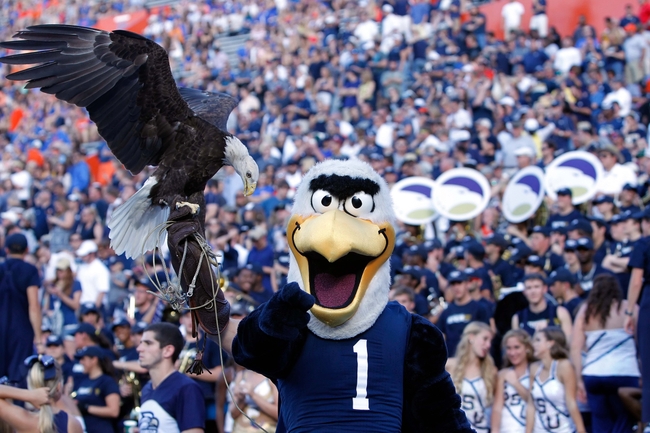 Look. At. Those. Eyebrows. You know he means business. Gus is the mascot of Georgia Southern University and can be seen at most university events. Gus has been to the state capitol and has taken pictures with political figures as an ambassador for the university. Gus has also been nominated in the past as ESPN's Favorite Mascot.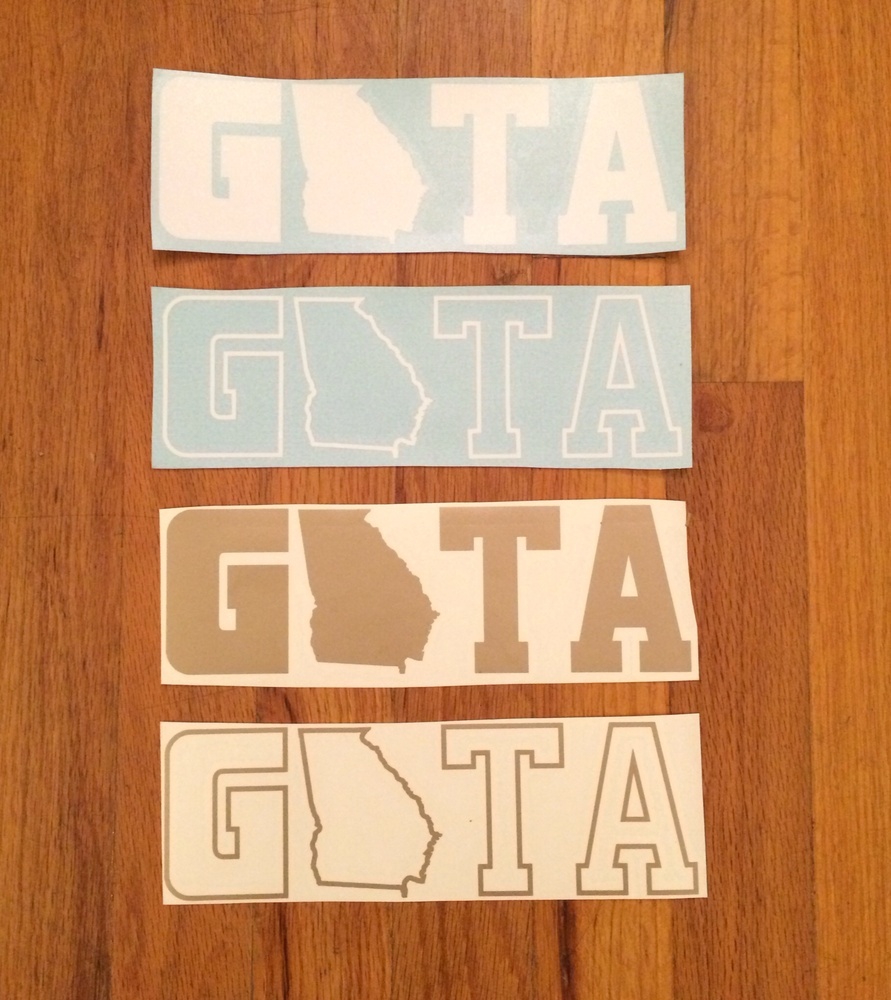 6. Watermelon Cutting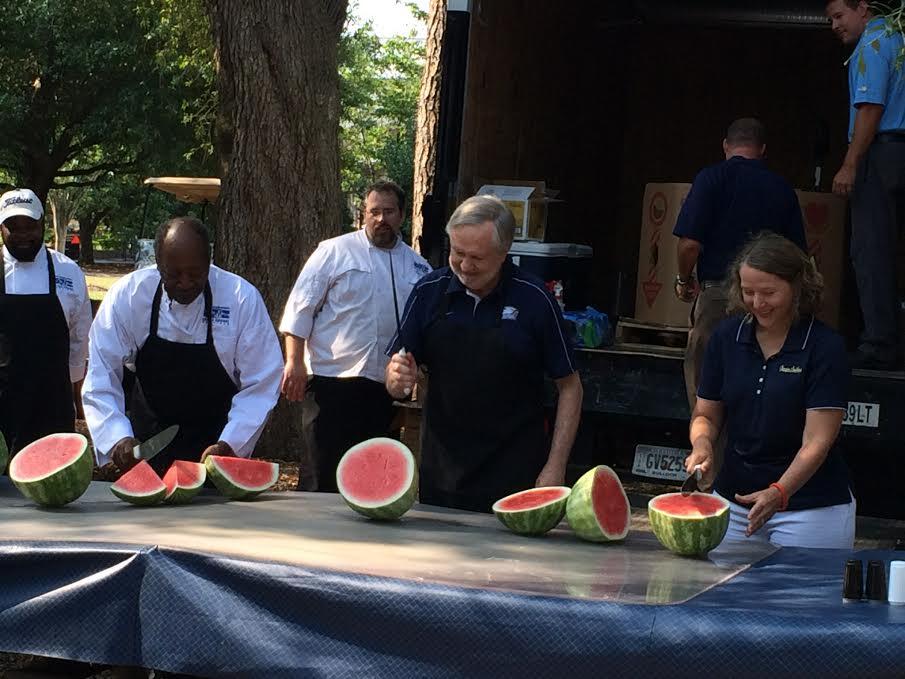 At the beginning of every summer, the university president and first lady will host a watermelon cutting at the Pedestrium near the shores of the campus lakes. The tradition began in 1948, when late president Zach Henderson wanted to provide a refreshing snack for students, faculty, and staff during the hot summer months.
7. One More Time!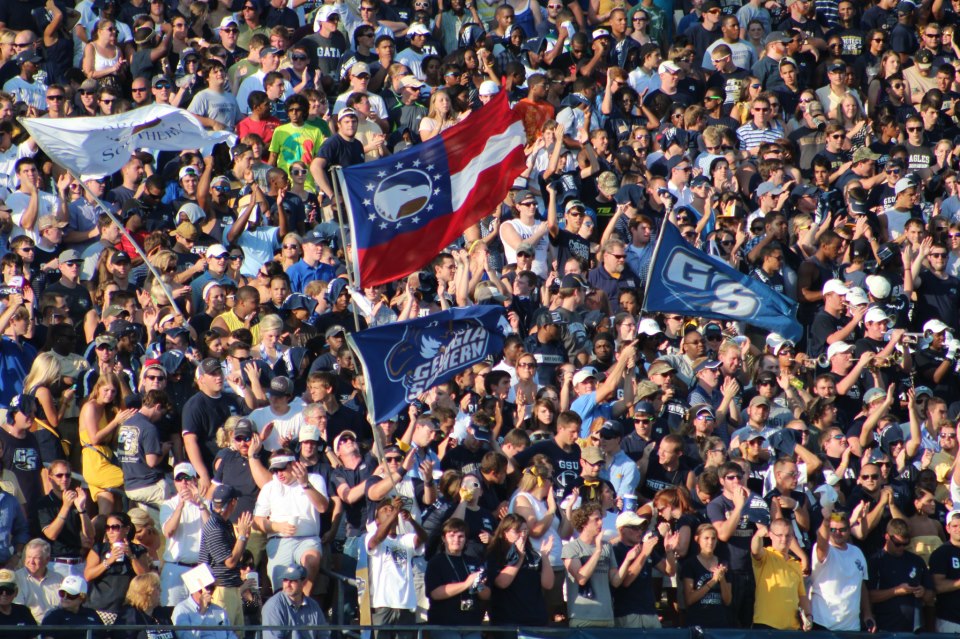 One of the most recognizable mottos on campus, "One More Time!" was started as a motivator by Eagle legend Erk Russell. Coach Russell when use this phrase when he knew the game was on the line, or when he needed to rally his team. "One More Time!" is yelled out by students every time after Georgia Southern kicks the ball off.