Halloween may be just days away, but there are spots throughout the Peach State that can send a shiver down your spine or even scare the bravest of souls.
Heck, with its numerous cemeteries, gothic mansions, and trees covered in that spooky Spanish moss, Savannah ranks as either the first or second most haunted city in America depending on which poll you look at. The great city of Savannah may have been saved from being burned during Sherman's famous "March to the Sea" during the Civil War, but if you live in the state of Georgia, chances are you live or work near a place that may be haunted.
Here are some of the scariest places in Georgia:
The Tennga Motel
Boo! This abandoned motel will freak you out. This old structure is of course, rumored to be haunted, has an old rusted roof that is caving in along with the customary busted out windows. The Tennga Motel is located on Hwy 411 N. right near the Tennessee/Georgia state line.
Corrine Elliot Memorial Grave in Savannah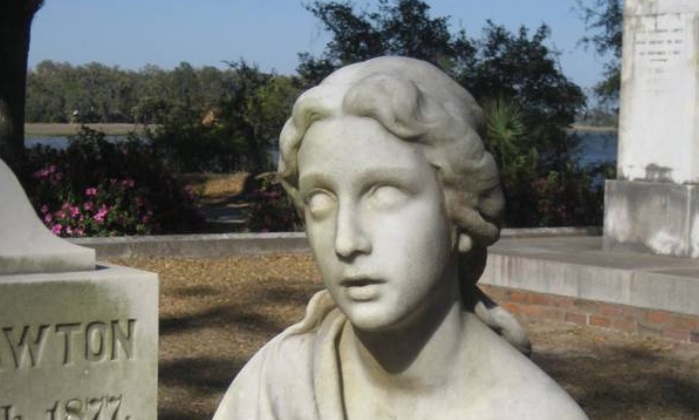 If the cemetery itself isn't scary enough, Corrine Elliot's grave adds to the lore. Elliot died while riding a horse into the river, killing herself the day before her wedding. It's a story of forbidden love that still haunts the city of Savannah and many visitors to her final resting place.
Central State Hospital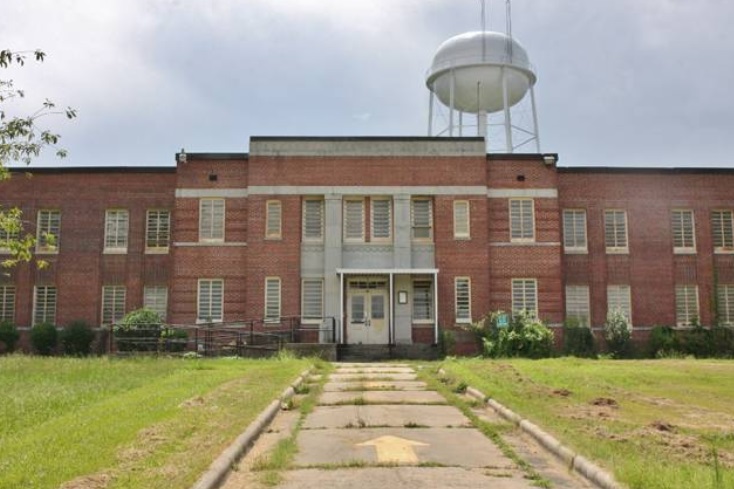 Every Georgian has heard the tales of Central State Hospital, once the world's largest mental institution. Located in Milledgeville, the sprawling property is now mostly empty and falling apart at the seams. This place is known for its noises and shadows and although the grounds are closed to the public, many a person try to break in and get a look for themselves. How ironic, people trying to break into a mental hospital.

Old Roswell Cemetery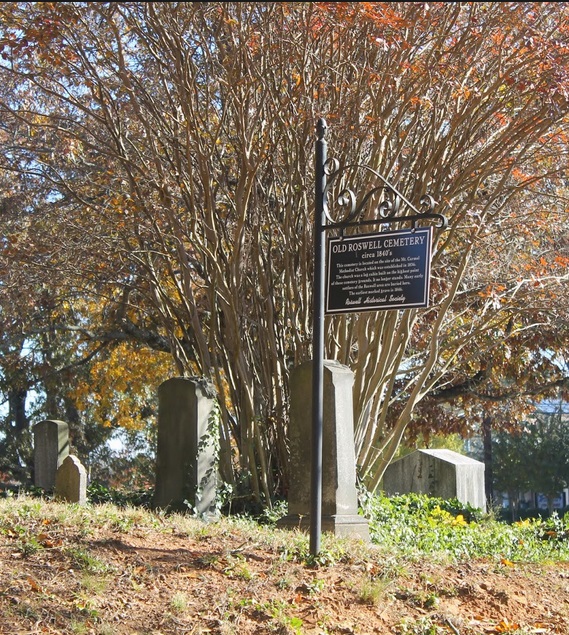 Located right in the heart of Historic Downtown Roswell, this old cemetery was founded in 1836 as a burial ground for  Mt. Carmel
Methodist  Church. In 1859 the Methodist church moved from its location, and burials were opened to the public. There are
approximately 3,000 burials, with 2,471 being marked in this 10-are cemetery. Eleven Roswell Mayors are resting there as are 186 veterans. There are also headstones bearing the names of professional athletes and members of longtime Roswell families. There is a ghost tour that is offered in Roswell and Old Roswell Cemetery plays a big part in the tour.
The Spooky Houses of Downtown Cartersville
If you've been to Downtown Cartersville, you may have noticed a row of old spooky looking houses on N. Bartow and Jones Street, but did you realize that being inside these abodes have even scared area ghost hunters.
"Recently, we were conducting an investigation north of Cartersville and I felt something tug on my hair," it was said. "That was followed by a voice we didn't catch until watching later that said, 'We need to get off the train.'"
Seems plausible, in what is an old railroad town.
Pirates' House in Savannah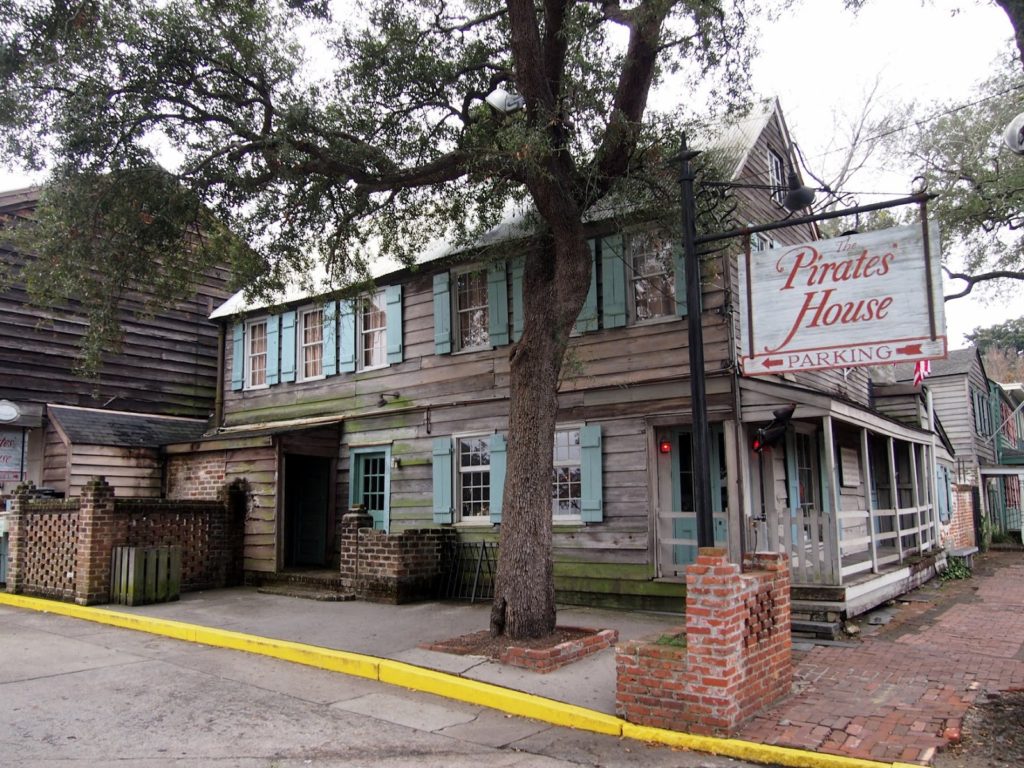 Pirates' House, a restaurant that in the late 1700s served as a pub for the era's notoriously rough population of sailors and buccaneers. As legend says, shanghaiing was a common practice, and unsuspecting or drunk patrons were often waylaid and then dragged to the harbor via a series of underground tunnels connected to the bar's rum cellar. To this day, many consider this place and the cellar to be haunted, and it is rumored that at night the sounds of drunken sailors singing can still be heard.
Cedar Creek Bridge in Newnan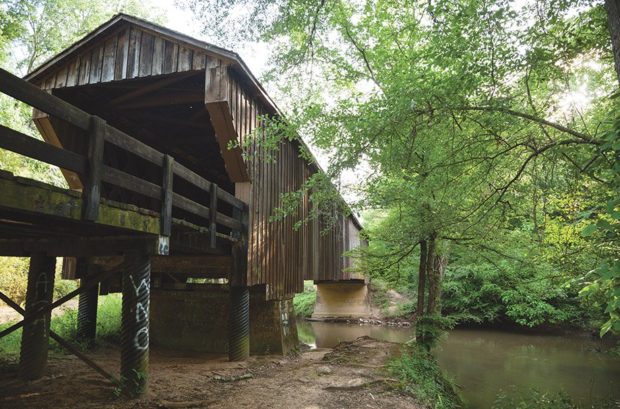 The bridge over Cedar Creek on Roscoe Road in Coweta County is actually a replacement of the original bridge in question. In the 1930's a horrible accident on the bridge took the lives of a woman and her baby. The woman has manifested herself in voice and appearance in various ways over the last several decades. Hauntings include forlorn screaming, rapidly dropping temperatures, and a ghost car.