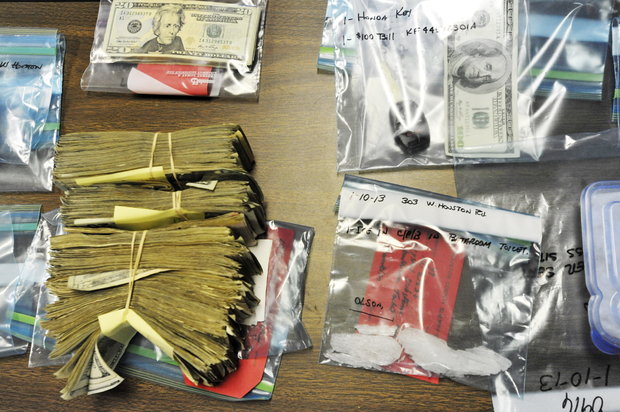 Authorities in Houston County say eight people — including an officer at the Eastman Youth Detention Center — have been arrested in a drug, gambling and dog fighting ring.
The Telegraph of Macon reports the arrests were made Jan. 10 following a three-month investigation by the Houston County Sheriff's Office, the Warner Robins Police Department and the Houston County District Attorney's Office.
Officials say they seized: $16,000 worth of methamphetamine, $840,000 worth of cocaine and $56,000 worth of marijuana. Authorities also confiscated more than $61,000 in cash, 11 vehicles, 13 four-wheelers, nine motorcycles, 18 guns and rifles, and computer and stereo equipment.

The eight who were arrested are being held in the Houston County Jail without bond, and are expected to be indicted by a Houston County grand jury.
Credit: Becky Purser of The Macon Telegraph